OSSAI TECHNICALS LIMITED

Featured Employer
Lagos, Lagos, Nigeria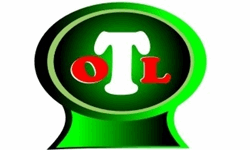 ---
Job dimensions
The job entails the role of being responsible for overseeing instrumentation fabrication, construction & installation works with reference to Quality Assurance and Control including contractor's conformity to design and specifications. It also include coordination of preparations and execution of Major interventions activities ( campaigns, shutdowns, etc),
Activities
Responsible for all instrumentation activities during construction phases, including: preservation, construction methods, yard pre­fabrications, construction, equipment installation, mechanical completion, commissioning and operations as they relate to his discipline.
Implements the safety policy of the project/intervention.
Reports to his line manager and the Operations Safety Leader, all unsafe conditions, accidents or incidents, which may occur during the construction execution.
Ensure all instrument engineering documents received for construction are at the right quality and fit for purpose to execute the intended scope of work Prepares Technical Scope of Work for Contractor / Vendor activities as it relates to notifications or ECP requests from offshore. .
Organizes timely pre-mobilization of contractor's personnel & equipment and mobilization of same to site.
Checks and liaises with Contractor for timely availability of suitable resources.
Ensures the implementation of procedures, ITP, specifications, drawings, certificates, working instruction for all construction works related to his assigned scope of work.
Provides technical support to the FPSO Instrumentation team when required
Checks and approves instrumentation construction deliverables received from third parties contractors.
Follow up with C&P for procurement of services & materials required for work executions; particular attention shall be put on developing the good strategy for timely arrival of materials
Provide all required input to integrated operations planning for ECP major intervention, Campaign works, and Shutdown works. .
Ensure all Risk assessments are performed and mitigations are in place for all major intervention activities by liaising with ECP OSL, ECP safety engineer etc
Coordinates activities of the campaign work leaders to ensure adequate preparations and readiness for all campaigns and major interventions.
Ensure close liaison with FOPs campaign/SD coordinators to properly agree synergies, battery limits of scopes and be vigilant on scope creeps either from FOPs or CTR.
Any other work of a similar nature as may be requested by Construction Manager / Hierarchy.
Work location: Job is based in Lagos with constant visits to AKPO and EGINA FPSOs.
Major clients: Field Operations, Maintenance and HSE.
Constraints:
Mistakes in the preparation of instrumentation scope of work leading to scope creep and its attendant escalation in project budget and delays in procurement of project materials could lead to production losses.
Inadequate preparation for a major intervention could lead to HSE issue and significant production loss.
Favourable Factors: Working in a cross-functional work environment where there are opportunities to forge credible working relationships.
Accountabilities
Compliance with DW ECP HSE KPI & Objective and assist DW ECP in compliance with overall TUCN HSE requirement
Ensures effective and timely response to all requests for technical assistance with strict adherence to TOTAL specifications, rules and engineering best practices.
Establishes accurate records and filing of Project files in a retrievable / accessible manner.
Participates in the auditing of instrumentation engineering contractors whenever the need arises.
Execute all DW ECP major interventions safely and on schedule
QUALIFICATIONS / EXPERIENCE REQUIRED
Minimum Qualification: B. Sc./ B. Eng / HND or equivalent (Instrumentation Engr/ Elect Engr)
Experience:
At least 10 years' experience in Instrumentation Engineering design, Site supervision, Installation, Pre-commissioning and Commissioning in an Oil and Gas Exploration and Production Industry on an FPSO / Offshore platform.
Experience as a major work package leader /coordinator during a Shutdown(or similar activity) on an FPSO or Offshore platform will be an advantage
Use of MS Office packages, AutoCAD and commissioning software like ICAPS will be an added advantage.