Oceaneering
San Diego, California, United States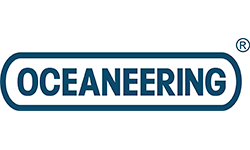 Company: Oceaneering
Skills: Welding
Experience: 3 + Years
Education: High School/Secondary
Location: San Diego, California, United States
No location/work authorization restrictions found.
---
Company Profile
Oceaneering is a global provider of engineered services and products, primarily to the offshore energy industry. We develop products and services for use throughout the lifecycle of an offshore oilfield, from drilling to decommissioning. We operate the world's premier fleet of work class ROVs. Additionally, we are a leader in offshore oilfield maintenance services, umbilicals, subsea hardware, and tooling. We also use applied technology expertise to serve the defense, entertainment, material handling, aerospace, science, and renewable energy industries.
The Advanced Technologies (ADTECH) group of Oceaneering is recognized as an industry leader in enabling humans to work safely and effectively in harsh environments ranging from the depths of the sea to the outer reaches of space. ADTECH specializes in the support of manned systems and the development and application of practical, cost-effective robotic systems in multiple industries.
ADTECH designs, builds, and operates unique underwater systems for the US Navy and provides life cycle maintenance services for Submarines and Deep Submergence Systems. ADTECH is developing the next generation space suit for NASA and provides robotic and spacecraft life support systems. ADTECH is also an award winning leader in design, build, and installation of theme park entertainment ride systems and provides intra-logistic solutions using AGV systems.
ADTECH's business areas are: Oceaneering Technologies, Marine Services Division, Oceaneering Space Systems, Oceaneering Entertainment Systems, Oceaneering AGV Systems, and ADTECH Manufacturing Group.
For more information please go to www.oceaneering.com and click on Products & Services, then click on Non-Oilfield, then click on Naval and Marine Services.
Position Summary
Contingent upon Oceaneering being awarded an anticipated contract, we will have a need for Welder III in San Diego, CA for an extremely exciting and challenging position of performing various welding processes on ship structures, foundations and piping associated with shipboard structural installations, and modifications and repair. Selects proper materials and requirements to perform welding functions. Fabricates and installs fixtures and jigs required for welding process alignments.
Involves heavy lifting, frequent stooping or bending and possible working assignments in overhead structures, confined spaces or beneath machinery. Strict adherence to safety, quality standards, good housekeeping habits, high level of critical thinking/reading comprehension, and frequent travel/overtime are required.
Duties & Responsibilities
ESSENTIAL
Requires little to no supervision/oversight. Has experience in the trade qualifications and can perform all work required as a welder and will provide mentoring to junior craftsman.
Must be able to understand and perform the set-up, adjustment, and operation of various welding equipment and hand tools used in the trade. Selects welding filler material, joint designs and proper heat ranges as directed by Technical Work Documents.
Reads and understands terminology, blueprints, drawings and schematics to plan installation, modification or repair prior to commencing the process.
Fabricates and installs fixtures, jigs, supports and targets to ensure proper alignment during welding processes.
ADDITIONAL
Additional duties as assigned.
Qualifications
REQUIRED
High School/GED diploma and additional vocational courses or technical school graduate; and/or three years military and/or civilian experience with welding operations in a repair department or shipyard or fabrication shop.
Must have the ability to obtain government base access (DBID's).
Knowledge and practical skills tests required.
Qualified as a welder/workmanship inspector in accordance with OII process instructions and welding procedures.
Additional Information
Oceaneering Marine Services Division can only hire "US Citizens" who are not dual citizens of any other country to work at its' facilities. You can verify your citizenship with the Self-Check through E-Verify (uscis.gov), if available in your state of residence.
This position is considered SHIPBOARD/OUTDOORS which is characterized as follows:
Primarily shipboard/outdoor during the day and occasionally at night.
Frequently working on or near moving equipment and vibrating equipment.
Noise is over 85 decibels.
Light is intense/glare.
Occasional exposure to open fire/flames/sparks.
Frequent exposure to airborne dust, fumes, and gases.
Includes exposure to contaminants.
Requires working in very hot (above 90 F degrees) or very cold (below 32 F degrees) temperatures.
Includes exposure to sounds and noise levels that are distracting or uncomfortable.
Job tasks are performed in close physical proximity to other people.
Requires working shipboard/outdoors in non-controlled environmental conditions.
The physical demands described here are representative of those that must be met by an employee to successfully perform the essential functions of this job. Reasonable accommodations may be made to enable individuals with disabilities to perform the essential functions.
This position is considered MEDIUM work.
OCCASIONAL
Lifts 20-50 pounds.
Works in confined spaces , k neels, jumps, runs, works while lying on stomach/back, crawls, and uses repetitive movements of the arms and hands.
Identifies color differences.
Wears PPE for skin protection.
FREQUENT
Lifts 10-25 pounds.
Climbs stairs/ladders, stands, balances, stoops, squats, reaches, and lifts/carries objects.
Twists body, sits with back supported, head forward/flexed, head tilted/rotated, and works with arms extended overhead.
Operates a motor vehicle.
CONSTANT
Lifts up to 10 pounds.
Wears PPE protection for body, vision, and hearing protection.
Equal Opportunity Employer
All qualified candidates will receive consideration for all positions without regard to race, color, age, religion, sex (including pregnancy), sexual orientation, gender identity, national origin, veteran status, disability, genetic information, or other non-merit factors.
Additional Information
Citizenship:
Oceaneering Marine Services Division can only hire "US Citizens" who are not dual citizens of any other country to work at its' facilities. You can verify your citizenship with the Self-Check through E-Verify (uscis.gov), if available in your state of residence.