Grupo Epalmo

Featured Employer
Luanda, Luanda Province, Angola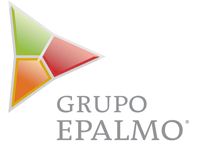 Company: Grupo Epalmo
Skills: HSE Auditing, HSE Manager / Advisor
Other Skills: HSE
Experience: 10 + Years
Education: Masters Degree
Location: Luanda, Luanda Province, Angola
No location/work authorization restrictions found.
---
(One MAESTRO Principle 01 Management Leadership and Commitment)
·         Conduct Safety tours with RSES TEPA representative minimum 1 per week and seek feedback from employees and contractors.
·         Perform STOP CARD/Observation cards to stop any situation that has the potential to lead accidents trend. Track  into system.
·         Participate in daily/weekly/monthly site committee meetings and give feedback.
·         To implement 3Q... Specific campaign REX cascading perfect days through tool box talk, general meetings.
One MAESTRO Principle 02 Compliance with laws, regulations & Group Requirements
·         Follow established process to identify, monitor and comply with the applicable Legal, regulatory requirements.
·         Ensure no activity is undertaken without first obtaining the necessary official authorizations, Derogation to Group, or Requirements.
·         Check update HSE Dossier of the installation Vessels.
One MAESTRO Principle 03 Risk Management
·         Ensure all Hazards are identified, and risks are assessed using an appropriate method. Review/participation into JRA.
·         Ensure MOC (management of change) is properly managed.
One MAESTRO Principle 04 Operational Accountability
·         To be proactive in monitoring safety awareness at all levels of the EPT; Subsea team and contractors workforce.
·           To participate and assist  in the development and implementation of Environmental management System processes.
·         Give HSE technical support to offshore sites and stay 80% of the time present on work areas monitoring daily activities(liftings; tests, working at height, hot works, confined space activities; handling;.....)
·         Coordinate work site locations visit presence with EPT/SUB management vessels 1, 2, 3 and 4/FPSO/yard, supervision with HSE coordinator EPT/SUB management ( HSE head of department).
·         Provide support  to RSES/HSE/construction superintendent on Safety related matters.
·         Ensure all critical operations are identified and assessed to determine necessary risk controls including extra levels of supervision.
·         Perform audit Permit to Work JRA 1 per day on site, report to RSES, site superintendent and copy HSE EPT/SUB coordinators.
·         Review and update bridging document
·         Provide assistant and support within synergi database.
·         Ensure that Downgraded Situations listed is followed on the installation.
·         Assist the HSE Coordinator on HSE operations activities.
One MAESTRO Principle 05 Contractor & Suppliers
·         Oversee the effectiveness of implementation of HSE management system with contractors
·         Ensure contractor and subcontractors are performing their activities following TEPA procedures and requirement.
·         Promote the Safety Culture attitude and behaviour throughout EPT; SUB; Subsea and contractors teams
·         Participate and re-enforce the reward and sanction policy onboar.
One MAESTRO Principle 06 Competencies & Trainings
·         Participate in the development of training plans and activities plan of EPT; PCP and Subsea personnel as per training requirements.
·         Ensure the high level of HSE training register follow up contractor employees and TEPA employees on site.
·         Ensure that HSE issues are addressed properly on site with contractors (Golden Rules, TBM ........ )
One MAESTRO Principle 07 Emergency Preparedness
·         Participate and follow HSE Drills by providing necessary reports.
·         Ensure all emergency procedure are known and followed by all including contractors and subcontractors.
·         Ensure compliance with emergency preparedness of the site.
One MAESTRO Principle 08 Learning from events
·         Provide support of implementation of the incident/accident management system (reporting, analysis, and follow up of actions...).
·         Ensure all REX received are analysed and communicated to the personnel, and pertinent recommendations are implemented.
·         To assist the HSE coordinator to prepare the Return of Experience and the Safety alert and promote safety+.
·         Ensure close out of actions with RSES/CTR/ Superintendent.
One MAESTRO Principle 09 Monitoring, Audit & Inspections
·         To perform safety compliance inspections, HSE Audits of contractors to ensure implementation of safe working procedure and best   practices according to TEPA MAESTRO System.
·         To perform HSE self-assessments, audits & inspections are systematically planned, and related roles and accountabilities are defined.
·         Ensure all installations are subject to technical audits and inspections evaluate integrity and operability.
·         Ensure the sites follow the waste management as per TEPA requirement and inform to the hierarch about the complaints from site.
One MAESTRO Principle 10 Performance Improvement
·         Provide jointly  with RSES/Superintendent construction/HSE and debriefings to be use through SQM/HSE meetings/ Entity contractor monthly meetings.
·         Ensure on site monitoring close out of any action Plan with proof.
The HSE-MS is systematically reviewed at minimum annually, to ensure its continued adequacy an effectiveness
With 18 years of activity around the world, Grupo Epalmo, based in Porto, Portugal, is acknowledged in its own country and in the international markets for its competence, accuracy, professionalism and perseverance, being one of the major business groups experienced in Human Resources, Temporary Work, Professional Training, Consulting, Construction and Industrial Maintenance.
Grupo Epalmo has always followed a business dynamic focused on both clients and collaborators, and though mainly directed on the Energy, Industrial and Construction areas, it has been increasing its investments regarding the conquering of new and ambitious goals and markets.
Based always on a spirit of professionalism and supported by a technical and theoretical know-how, Grupo Epalmo, and its highly qualified and motivated teams, is the first to provide services with the aspiration to best serve the clients' demands, with dedication and consideration.
Operating in more than 20 countries, including Angola, we provide our teams and specialists, for operators in the international energy sector, from Oil & Gas and industrial maintenance, to nuclear and construction.
Grupo Epalmo, Headquarters;

Rua S. Lourenco 12 1 Sala 1 e 6
Apartado 1120
4446 – 909 Ermesinde – Portugal
Tel: (+351) 229 773 650
Fax: (+351) 229 733 544
For more information's and Resumes Submittals please use the following:
www.grupoepalmo.com