RSL Recruitment

Featured Employer
Mozambique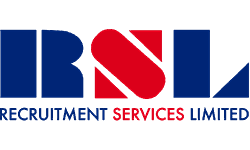 Company: RSL Recruitment
Skills: HR - General, HR - Recruitment
Experience: 5 + Years
Education: High School/Secondary
Location: Mozambique
No location/work authorization restrictions found.
---
HR Manager - Mozambique
Project: LNG
Location: Mozambique
Start: ASAP
Duration: 12 months (renewable on agreement)
Salary: Negotiable
Rotation: 90 / 21 or 75 / 21
Working Week: 10 hrs p/day - 6 days p/week
Accommodation / Meals: Provided by Client
Flights / Insurances: Provided by Client
Candidate must display significant Industrial Relations experience (Unions / collective agreement / employee's representation) throughout the CV
Candidate must be Advanced / Fluent Portuguese speaker
Ensure an overall vision/common approach at Corporate/Division/Company level in the management of HR activities, filling role of liasing between HR function and business in compliance with company governance principles, in line with local legislation
Define Division/Country/Company/Project ct HR strategy in compliance with business strategy in order to contribute effectively to the achievement of targets
Ensure effective management/control of all HR processes in consistence with company governance principles and in line with local legislation
Tasks
Support Management in the definition of qualitative/quantitative needs of employees and set up of all actions / recruitment activities in order to provide the Division/Company/Branch with HR needs in short, medium and long term
Ensure contract/payroll management of employees
Ensure, for resources under own responsibility, the management of training/development plans and programs in accordance with policies/guidelines
Ensure salary reviews and incentive programs in accordance with the guidelines assured by the Corporate and with the negotiation of all contractual arrangements (collective or individual)
Ensure the application of local laws/company procedures for work environment/safety
Promote the development of local content initiatives, supporting Operative Companies in the definition/realization of necessary activities
Ensure efficiency, effectiveness and cost control of general services, contract definition and supplier control
Ensure the necessary support/reporting to the Corporate Human Resources function
Spread / implement guidelines, policies and systems
Ensure the necessary support, in liaison with Organisation Department, to the Division/Company management in developing the best suitable organisation to pursue objectives
Ensure that Corporate guidelines/procedures are constantly updated, promoting their full observance and correct application and its subsidiaries
Ensure the coordination of local and seconded personnel (expatriates/imparities) planning, scheduling, administrative and contractual management and all HR fulfilments, according to national/international labour agreements, trade unions associations, company agreements, civil/fiscal and social security laws
Supervise/control labour cost and propose all the necessary corrective actions resulting from the analysis
Ensure a good relationship with national/international trade unions and confederations of industry harmonizing the contractual relationship according to Corporate guideline
Ensure the analysis of needs expressed by Division, Company or Company functions assigned or, guaranteeing, in a view of short, medium and long term, the overall planning, scheduling and execution of HR relevant activities necessary to their fulfilment, defining priorities/timing and ensuring the internal customer satisfaction survey, guaranteeing suitable feedbacks to structures of the belonging Function
Ensure the optimisation of overhead costs and the achievement of defined targets within the department budget
Ensure coherence with defined strategies and the Enterprise Model, guaranteeing compliance with the Code of Ethics and the relevant Internal Control System
Contribute to the development of a culture inspired by the spread of Company best practices and values of Quality, Safety, Health and Environment and Sustainability
We successfully supply Personnel to many companies, both operators and contractors, involving many different nationalities for projects throughout the world giving us a great insight into the needs and requirements of our clients and candidates.
---
WE SPECIALISE IN THE FOLLOWING INDUSTRIES
- Hydrocarbons

- Power

- Infrastructure & Technology

- Minerals & Metals

- Renewable Energy

- Pharmaceutical

- Maritime
Our aim is to provide total support and simplify the recruitment process. Please find listed below a selection of the services RSL can provide:
- Offering employment packages
- Authentication of qualifications
- Reference checks
- Payroll Service
- Medical screening
- Visa processing
- Labour clearances
- Residency permits
- Orientation packages
- Arranging insurances
- Transportation arrangements
- Arranging accommodation
- CV assistance
---
Quality of service is our most important product and our clients and candidates are our most valued assets.