Fugro

Featured Employer
Houston, Texas, United States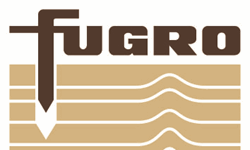 Company: Fugro
Skills: Business Development, Marine Surveying, Surveying
Experience: 10 + Years
Education: Masters Degree
Location: Houston, Texas, United States
In order to apply for this position, applicants MUST meet the following criteria. If your resume does not match these criteria, you will not be able to apply for this position.

Authorized to work in: US
---
Job Description
Fugro has recently established the Hydrography Center of Excellence at its Houston campus. The core technologies and expertise of this new group revolve around bathymetry surveys, such as hydrographic and nautical charting whereby utilizing both vessel and aircraft data collections. In addition to these existing markets, the group is focused to expand into coastal zone management (CZM), oceanography, environmental and climate sciences, and law of the sea boundary claims. Moving forward, many of the technologies being developed and assessed by the group involve autonomous vessels and aircraft applications, such as; ASV for maritime and UAV for the airborne. With the growing demand for these services, additional staffing is now required to support the group, and our customers. Many of the existing and future projects are in support of government coastal, oceanographic and seabed classification requirements.
The Hydrographic Commercial Manager is responsible for managing all commercial aspects for the Hydrographic Service Line activities. This includes business development, sales, marketing, bids and proposals, publicity, and communications. The position requires close interaction and collaboration with supervision, technical and operational staff, as well as sales / marketing staff within other Fugro operating companies. This is a senior position that reports to the Director and this role is responsible for the oversight and success of commercial aspects of the Hydrographic service line (SL). In addition, the role will work closely with the operations team to develop proposals and review the proposed technical approach against costs.
Job Responsibilities
Maintain a reasonable understanding of the data types, data acquisition methods, data processing methods, software solutions and hardware solutions developed by and used by the SL.
Understand business trends and competition within Fugro's current and potential future markets through research and investigation.
Have a situation awareness of the company, in terms of strengths, weaknesses, opportunities and threats.
Collaborate with the Director and other management, support the development and maintenance of Fugro's strategic business plan.
Develop and manage the execution of business plans that contain specific goals and objectives.
Create and administer a department budget that covers all business development, sales and marketing functions within the SL.
Knowledgeable of government contracting policies and procedures in the US and in foreign countries where the Hydrographic SL does business.
Review contract terms and conditions in the preparation of proposals on formal tender opportunities and negotiate contracts (including terms and conditions), when Fugro is selected for contract award.
Establish a Customer Relationship Management (CRM) system within Fugro and the SL; and manage its use by sales and marketing staff.
Coordinate SL marketing activities, including, but not limited to, public relations / communications, advertising, brand identity, collateral, statement of qualifications, brochures, websites, shows / events and lead generation.
Manage the SL sales activities, including, but not limited to, responding to Requests for Information, Requests for Quotations, Requests for Proposals / Tenders, sales visits, customer meetings and attendance at show / events.
Assist in the development of quotations, proposals and tenders and review all quotations, proposals and tenders before submittal, obtaining the necessary authorizations, as required.
Organize and track all sales leads and forecast the probability, phasing, and potential revenue/margin of such opportunities to the President on a monthly basis.
Provide a brief market report on a monthly basis and a more detailed market report to the President on a quarterly basis.
Attend conferences, workshops, technical meetings and business meetings as required to keep up to date on changes in the industry / market and to develop business for Fugro.
Work closely with commercial managers or sales and marketing staff in other Fugro operating companies to develop business opportunities for both parties in their region.
Travel both domestically and internationally to meet with existing and/or new customers and attend conferences, workshops and / or business meetings.
Keep detailed records and logs regarding performance of the above responsibilities.
Work both independently and within a team environment.
Ensure that quality and safety procedures are followed at all times.
Job Requirements
Authorized to work in the United States without restrictions.
Driver's license with acceptable motor vehicle record is required.
Masters Degree in Business Administration, preferably in a Technology program.
10 years of related industry experience or equivalent combination of education and experience, Hydrography background is a plus.
5 years experience in a business development role for a professional geospatial services (survey) company is required.

Strong management background in some or all the following; geomatics, GEOINT, engineering, surveying, mapping, multibeam, Lidar, survey equipment integration, GPS, GNSS, tides, remote sensing and maritime cartography.

ACSM Certified Hydrographer or CAT-A Hydrographer credentials are desired, but not required.
Proficiency of general productivity software, such as Word, Excel, PowerPoint and Access; Internet software, E-mail; Windows XP and Vista operating systems.
Familiarity of Customer Relationship Management (CRM) software is required.
Proficiency of Project Management software, such as MS Project is required.
Must be eligible to obtain international travel documents and passport.
This would be a great position for candidates with strong commercial management in the offshore or airborne survey industry. Relocation may be considered for exceptionally qualified applicants.
Our Contribution to You (Growth Opportunity)
At Fugro, we focus on helping our employees at every level of their career identify and use their strengths to contribute their best every day. From entry-level team members to senior leaders, we believe there is always room to grow knowledge and experiences. We support our employees by offering opportunities to sharpen their skills through on the job learning experiences to formal internal and external development programs.
Benefits
At Fugro, we value people and offer a broad range of benefits which include, but are not limited to:
A choice of Medical, Dental and Vision Plans.

Basic Group Life and AD&D Insurance.

Short-term and Long-term Disability.

A broad range of voluntary benefits.

An employer matched, 100% vested 401(k) Plan.
We offer:
As the world's largest integrator of geotechnical, survey, subsea and geosciences services, we offer talented individuals almost unlimited growth potential.
As a Fugro employee, you will get to work with talented people on a global scale who contribute as a team to our corporate strategy. Additionally, you will have access to ongoing training and development which will sharpen your skills and broaden your knowledge and abilities.
This combination of experience, ongoing training and development, and working with great people will allow you to grow your career and explore new opportunities with Fugro around the globe.
How to apply?
If you are interested in this role we look forward to discussing this opportunity with you. Please click on our 'apply' button and upload your resume and cover letter.
Disclaimer for recruitment agencies:
Fugro does not accept any unsolicited applications from recruitment agencies. Acquisition to Fugro Recruitment or any Fugro employee is not appreciated.
Fugro USA posting Disclaimer
Fugro is an equal opportunity employer. All qualified applicants will receive consideration for employment without regard to race, religion, color, sex (including pregnancy, gender identity, and sexual orientation), parental status, national origin, age, disability, family medical history or genetic information, political affiliation, military service, or other non-merit based factors.
Individuals with disabilities needing assistance in the recruitment process are encouraged to contact Human Resources directly at 713-369-5600, option 5 or recruiting.usa@fugro.com.
EEO is the law supplement poster
We are the world's leading, independent provider of geo-intelligence and asset integrity solutions for large constructions, infrastructure and natural resources. We provide the technical data and information required to design, construct and maintain your structures and infrastructure in a safe, reliable and efficient manner.
Are you new to the workforce and just starting your career? Are you looking for new challenges in your field of expertise? Have you learned and acquired skills which translate easily into our global workforce? Fugro has opportunities for individuals at all career levels and experience. Explore the possibilities to Join Team Fugro!
10 Reasons To Join Fugro
Many of us have asked ourselves what are the compelling reasons that we love our jobs and what keeps us committed to this company. We want to share those reasons with you so that you know why we are so engaged and motivated by working for Fugro.
1 - We have been rewarded for our good work.
Fugro delegates responsibility to the lowest level possible meaning that there are outstanding opportunities to grow your career.
2 - We love being part of a great team.
Fugro's team driven work environments allow us to succeed in and celebrate our work as part of a team.
3 - We work with the best and brightest.
Fugro is led by industry leading individuals who share their knowledge as mentors to others.
4 - We get to work with individuals from all over the globe.
Fugro's diverse culture and global footprint means that we get exposed to people and cultures from all over the world.
5 - We have learned more working at Fugro than any other time in our career.
Fugro is committed to providing ongoing training and development to the staff.
6 - We chart our own course.
Fugro's global presence means that there are virtually unlimited opportunities to grow and work internationally.
7 - We want to come home at night and we care about the communities in which we work.
Fugro has a strong commitment to health, safety and the environment.
8 - We get to work with some awesome tools.
Fugro has a passion to employ technology and innovation in the workplace.
9 - We sleep well at night knowing Fugro is a strong and stable company.
Fugro has been in existence for more than 50 years and during that time has continued to grow and prosper.
10 - We get to be part of something greater than just a Company.
Fugro is committed to corporate social responsibility and this is expressed through charitable support and volunteerism in the communities in which we live and work.