Bureau Veritas

Featured Employer
Paulsboro, New Jersey, United States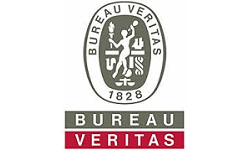 Company: Bureau Veritas
Skills: Secretarial or Administrative
Experience: 1 + Years
Education: High School/Secondary
Employment Type: Full Time Salaried Employee
Location: Paulsboro, New Jersey, United States
In order to apply for this position, applicants MUST meet the following criteria. If your resume does not match these criteria, you will not be able to apply for this position.

---
A WORLD LEADER IN TESTING, INSPECTION & CERTIFICATION SERVICES
Bureau Veritas offers dynamic, exciting employment opportunities with an attractive salary/benefit package and an opportunity to play a vital role with a global organization. If you would enjoy working in a dynamic environment and are looking for an opportunity to become part of a stellar team of professionals, we invite you to apply online today.
Bureau Veritas is an Equal Opportunity Employer, and as such we recruit, hire, train, and promote persons in all job classifications without regard to race, color, religion, sex, national origin, disability, age, marital status, citizen status, sexual orientation, genetics, status as a protected veteran, or any other non-job-related characteristics.
This position is responsible to ensure equal opportunity in employment in that all persons are treated equally and on the basis of merit, in decisions regarding selection, placement, promotions, training, work assignments, transfers and other personnel actions.
City: Paulsboro
State: NJ
Job Summary
The Administrative Support Coordinator is primarily responsible for providing immediate database support to the Environmental Monitoring Technician, Lead Technician and Site Supervisor. Responsible for the day-to-day maintenance of a project site's Leak Detection and Repair (LDAR) data management system. This includes preserving the accuracy, integrity and security of all collected and reported data. This position is also responsible for supporting the project's Site Supervisor with daily administrative tasks and proactively communicating issues of concern with various Bureau Veritas and customer personnel.
Duties and Responsibilities:
Perform all work in a safe and healthy manner. Ensure safe work practices are being maintained by others, and actively participate in Bureau Veritas' weekly safety meetings.
Report safety hazards, near misses and injuries per Bureau Veritas and customer Health & Safety policies and procedures.
Become highly knowledgeable with the LDAR database management system being utilized by the project.
Assist and work directly with Environmental Monitoring Technicians and Environmental Monitoring Lead Technicians by providing database support.
Ability to work in an organized and systematic manner while working with large quantities of data and interfacing with numerous team members.
Ability to integrate quality control measures into daily activities to ensure data quality and accuracy are maintained at the highest possible level.
On a daily basis:
Build technician monitoring routes.
Upload and download data from handheld data collectors.
Track and enter data surrounding leaking components along with associated repairs.
For leaking components proactively communicate status and issues of concern with Bureau Veritas, Operations and maintenance personnel at the project site.
Review and enter field edits submitted by technicians.
Generate reports requested by customer and Site Supervisor.
Manage and close out outstanding work orders.
Assist customer with database support issues.
Quality Control database for inconsistencies or pending compliance issues. * Assist Site Supervisor with ongoing administrative support tasks like filing, office upkeep, preparing timesheets, issuing communications, tracking monitoring schedules, inventorying and replenishing supplies.
When applicable, provide Notification reports (for 1 and 2 day leaks) as required by project site. Distribute Outstanding Leak Report to various persons throughout the project per site specific distribution requirements.
When applicable, generate and distribute high priority leak early notification reports (for 1 and 2 day leaks) to key facility maintenance personnel.
Manage/ track LDAR identification tags turned in by Bureau Veritas and/ or project site personnel.
Communicate ideas for improving operations surrounding the project to the Site Supervisor.
Create and maintain a site specific daily operational procedure manual/ handbook.
Knowledge, Skills, and Abilities
Some level of knowledge surrounding Leak Detection and Repair (LDAR) database management systems, or past experience using database management systems and the ability to quickly learn and understand LDAR systems is plus.
At times position can be high pressure and require deadlines to be met with relatively short notice. Must have ability to work under these conditions in a deliberate manner while simultaneously supporting the needs of multiple team members.
Highly proficient in the use of basic software programs like Microsoft Word and Excel, Outlook email, and other miscellaneous enterprise management systems.
Good understanding of Bureau Veritas' Standard operating Procedures (SOP) and Health & Management System.
Ability to be organized and work in systematic manner.
Ability to communicate effectively in both written and verbal English.
Ability to take direction and carry out tasks with minimal supervision.
Ability to work well with others in a group setting.
Training and Testing Requirements
Completion of Bureau Veritas' pre-employment physical exam, drug and alcohol testing.
Successfully passing any site-specific drug and/ or alcohol testing.
Successful completion of any regional specific training programs associated by local or state agencies (e.g., Los Angeles County Refinery Safety Overview training program).
When required, completion of Transportation Working Identification Credential (TWIC) program followed by verification via a TWIC card.
Completion of Bureau Veritas' LDAR consent decree training, EPA Method 21 Training, and Leak Minimization/ First Attempt training.
Thorough overview of Bureau Veritas' SOP manual, and Health & Safety Management System.
Completion of Site Specific training programs and thorough understanding of all site specific rules, policies and requirements.
Completion of general field overview of LDAR components & equipment (in field training).
Credentials and Experience
High school diploma or equivalent. Post-high school education preferred.
Previous experience working with database management systems, large quantities of data and commonly used Microsoft Office software.
Solid administrative support and office coordinating experience (at least 1-3 years of experience)
Physical Demands/Work Environment
Working at a desk and on a computer for prolonged periods of time.
At the Site Supervisor's discretion, may be required to complete field work. This may be require carrying an air monitoring device, data logger, hand tools and miscellaneous equipment that weigh about 15-20 lbs. The monitoring devices are carried in a backpack. Other tools and equipment are carried on a tool belt or in pockets.
The work involves ascending stairs, climbing vertical ladders, and working from elevated heights (sometimes with personal fall protection equipment) while wearing equipment described above.
All outdoor work is performed wearing personal protective equipment (PPE), which includes a hardhat, fire retardant coveralls, safety glasses, hearing protection, safety boots and when required, a 5- point safety harness.
Work Schedule: Mon-Thurs or Tues-Friday; 6:00am - 4:30pm
Job Type: Full-time
If you are an individual with a disability and you would like us to assist you with searching the Careers Page site for employment opportunities and/or assistance with completing your profile and application, please contact us at 1-888-357-7020 or email us with your request to USinfor@us.bureauveritas.com We are happy to assist you and encourage you to consider Bureau Veritas for your next great career opportunity!
If you would like additional information regarding Bureau Veritas' federal obligations in regards to equal employment opportunity, please click the link below:
http://www1.eeoc.gov/employers/upload/eeoc_self_print_poster.pdf
Created in 1828, Bureau Veritas is a global leader in Testing, Inspection and Certification (TIC), delivering high quality services to help clients meet the growing challenges of quality, safety, environmental protection and social responsibility.

As a trusted partner, Bureau Veritas offers innovative solutions that go beyond simple compliance with regulations and standards, reducing risk, improving performance and promoting sustainable development.

Bureau Veritas core values include integrity and ethics, impartial counsel and validation, customer focus and safety at work.

Bureau Veritas is recognized and accredited by major national and international organizations.