Halliburton

Featured Employer
Stavanger, Norway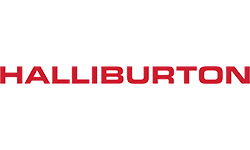 Company: Halliburton
Skills: Mud Engineer / Drilling Fluids
Experience: 2 + Years
Education: Bachelors/3-5 yr Degree
Employment Type: Full Time Salaried Employee
Location: Stavanger, Norway
In order to apply for this position, applicants MUST meet the following criteria. If your resume does not match these criteria, you will not be able to apply for this position.

---
Avdelingen Baroid Drilling Fluids har vunnet mer arbeid, og i den anledning ser vi etter personer som kan jobbe som AFO ingeniør. Som en del av dette teamet vil du være i tett kontakt med boreoperasjonen on- og offshore, og på den måten fungere som en viktig del av boreorganisasjonen. Stillingen krever årvåkenhet og evne
til å jobbe systematisk med analyse av boredata som til enhver tid er tilgjengelig fra operasjonen.
Arbeidstiden er tolv-timers skift, sju dager i uken og er fordelt på en 2-3/2-4 ukers rotasjon. Noe offshore arbeid må også påregnes.

Arbeidsoppgaver:
Arbeidsoppgavene vil bestå av å overvåke boredata og gitte parameter samt varsle avvik fra disse. Dette gjøres gjennom sanntidsanalyser utført med Baroid simuleringsverktøy. Videre forventes det at man deltar aktivt i planlegging av fremtidige brønner gjennom både interne og eksterne møter.
Som Halliburton ansatt er det forventninger til at du sørger for at Halliburtons HMS prosesser og prosedyrer er tilfredsstilt på daglig basis, og sørger for at alle aktiviteter er risikovurdert. Det må etableres gode kunderelasjoner, samt samarbeide med andre avdelinger i Halliburton for å utnytte muligheter og synergieffekter - Ett Halliburton.

Vi tilbyr:
Konkurransedyktige pensjons- og forsikringsordninger
Helseforsikring/behandlingsforsikring
Gunstig aksjespareordning
Fokus på teknologi og utvikling
Dyktige kolleger i et internasjonalt arbeidsmiljø

Kvalifikasjoner:
Minimum Bachelorgrad innenfor fagretningene kjemi, petroleum teknologi, petroleum geologi, miljø eller kjemi, sammen med minimum to års erfaring som borevæskeingeniør offshore eller fem års erfaring som datalogger.

Personlige egenskaper:
Vi ser etter kandidater med gode kommunikasjonsevner og et stort fokus på å jobbe sammen mot våre felles mål. Kandidaten må være analytisk og samtidig evne å se helheten i et prosjekt. Du må kunne håndtere endringer og være tilpasningsdyktig til flere arbeidsmodeller.
Til tider må du kunne jobbe under korte tidsfrister og beherske en kompleks og hektisk hverdag. Kandidaten vi søker må ha evne til å arbeide selvstendig og styre egen arbeidshverdag.

Arbeidssted:
Eldfiskvegen 1, 4056 Tananger, Norway

Product Service Line:
Baroid Drilling Fluids
100% - stilling

Kontaktinformasjon:
Ansvarlig for stillingen: Ole Andre Paulsen (+47) 924 02 965
Rekrutterer: Kathrine Lohne Keane (+47) 51 83 72 66

Søknadsfrist:
Fortløpende og senest 17. November 2019

Baroid Drilling Fluids department has won more work and in this connection and are seeking to strengthen our team of AFO engineers. In this position you will be an important part of the drilling organization and will work close together with the drilling operation on- and offshore.
The position requires vigilance and ability to work systematically with analysis of real-time drilling data available from the operation. The schedule is twelve hour
shift, seven days a week in a 2-3 / 2-4 week rotation. Some offshore work must be expected.

Job description:
Monitoring drilling data and given parameters and notify deviations from these. This is done through real time analyses using Baroid own software DFG. An active part of planning through internal and external meetings would also be expected.

The position requires that you drive the Company's HSE procedures, and also ensuring that all activity has been risk assessed and mitigation applied.
Good customer relationships must be established, as well as collaborating with other departments in Halliburton to exploit opportunities and synergies - One Halliburton.

We offer:
Competitive pension- and insurance scheme
Company health service
Beneficial employee stock-purchase plan
Focus on technology and further development
Highly skilled colleagues in an international environment

Qualifications:
You will have completed a Bachelor's Degree in Chemistry, Petroleum Technology, Petroleum Geology, Environment and Chemistry alongside a minimum of 2 years of experience as a Drilling Fluid engineer offshore or 5 years' experience as a data logger. Experience from similar work is preferred.

Personal qualities:
We are looking for candidates with excellent communication skills and a focus on working together towards our common goals. The candidate must be analytical and at the same time able to have an overview of a project. You must be able to handle changes and be adaptable to several work models.
At times, you must be able to work for short deadlines and master a complex and hectic everyday life. The candidate we seek must have the ability to work independently and manage their own working day.
Location:
Eldfiskvegen 1, 4056 Tananger, Norway

Product Service Line:
Baroid Drilling Fluids
100% - Full time

Contact Persons:
Hiring Manager: Ole Andre Paulsen email: oleandre.paulsen@halliburton.com
Recruiter: Kathrine Lohne Keane (+47) 51 83 72 66

Deadline:
The applications for review will be ongoing up until November 17th 2019
Founded in 1919, Halliburton is one of the world's largest providers of products and services to the energy industry. With over 50,000 employees, representing 140 nationalities, and operations in approximately 70 countries, the company serves the upstream oil and gas industry throughout the lifecycle of the reservoir – from locating hydrocarbons and managing geological data, to drilling and formation evaluation, well construction, completion and production optimization. Halliburton's fascinating and proud history reveals a continuous focus on innovation and expansion that began with the company's founder, Erle P. Halliburton. After borrowing a wagon, a team of mules and a pump, he built a wooden mixing box and started an oil well cementing business in Duncan, Oklahoma.
In the 1930s, Halliburton established its first research laboratories where the company tested cement mixes, began offering acidizing services to break down the resistance of limestone formations and increase the production of oil and gas, and performed its first offshore cementing job using a barge-mounted cementing unit at a rig in the Creole Field in the Gulf of Mexico. This was the beginning of what was to become the world's most extensive offshore service.
Halliburton took the initial steps toward becoming a worldwide company in 1926. We sold five cementing units to an English company in Burma, the start of our Eastern Hemisphere operations, and Erle P. Halliburton sent his brothers to open our business in Alberta, Canada. We opened in Venezuela in 1940. By 1946, the company – using its innovative technology – had expanded into Colombia, Ecuador, Peru and the Middle East and began performing services for the Arabian-American Oil Company, the forerunner of Saudi Aramco.
In 1951, Halliburton made its first appearance in Europe as Halliburton Italiana SpA., a wholly owned subsidiary in Italy. In the next seven years, Halliburton launched Halliburton Company Germany GmbH, set up operations in Argentina and established a subsidiary in England.
In 1984, Halliburton provided all of the well completion equipment for the first multiwell platform offshore China. Two years later, Halliburton became the first American company to perform an oilfield service job on the China mainland
The final decade of the 20th century brought more changes and growth to Halliburton. The company opened a branch office in Moscow in 1991.
The company realigned its work into Eastern and Western Hemisphere operations in 2006, and in 2007, divided its service offerings into two divisions: Completion and Production, and Drilling and Evaluation.
Today, Halliburton offers the world's broadest array of products, services and integrated solutions for oil and gas exploration, development and production.
To learn more about career opportunities, please visit www.gohalliburton.com.
Halliburton is an equal opportunity employer.
Halliburton ranked in the Global Top 10 in the 2019 Rigzone Ideal Employer Rankings - find out more here.