OSSAI TECHNICALS LIMITED

Featured Employer
Lagos, Nigeria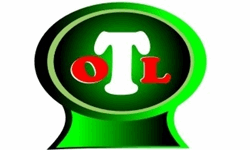 Company: OSSAI TECHNICALS LIMITED
Skills: Subsea Engineer, Marine Supervisor, Ships Engineer
Experience: 5 + Years
Education: Bachelors/3-5 yr Degree
Employment Type: Rotational Salaried Employee
Location: Lagos, Nigeria
No location/work authorization restrictions found.
---
Job dimensions
TOTAL Upstream Nigeria Limited have major offshore developments in deep water offshore Nigeria based on a dispersed and clustered subsea architecture connected to two Floating Production Storage and Offload units (FPSO) with a complex subsea infrastructure
The OIMR (Offshore Inspection Maintenance & Repair) Vessel Company Representative supervises all the subsea intervention works from on-board the OIMR vessel to achieve the objectives of ECP Subsea department.
Activities
Act as the focus and point of contact for the Contractor Site Representative on the vessel.
Organize day to day work on the vessel in coordination with the Contractor Vessel Site Representative.
Follow the progress of the work performed from the vessel and perform schedule monitoring along with the progress.
Ensure the right level of quality on the vessel and work with Contractor to achieve project requirement with regards to QA.
Ensure that the level of supervision of the activities performed on and from the vessel is sufficient to meet project specifications requirements.
Enforce daily meetings and weekly progress meetings with Contractor on-board and maintain regular communication with Contractor Vessel Site Representative.
Evaluate technical and work execution issues on the vessel with Contractor and contribute to their resolution at the vessel level whenever possible.
Enforce the Contract on the vessel and promptly report to above level any deviation for further decision to be taken.
Maintain at vessel perimeter an updated register of all queries and approved and non-approved waivers and ensure proper dispatch within COMPANY Organization.
Maintain at vessel perimeter an updated register of all deviations and non-conformances and develop them into a punch list of items to be resolved.
Enforce sufficient reporting process for the activities performed on and from the vessel to allow decision making process to be done at the appropriate level within COMPANY organization in accordance with applicable Delegation Of Authority (DOA).
Ensure proper liaison with the rest of the DW PJC organization to guaranty adequate coordination within the team for offshore activities. Particular attention will be paid to liaise on a regular basis and as needed with the HSE Engineer and the SIMOPS Coordinators on the FPSO.
Ensure that activities performed on site in the project perimeter fulfil project HSE requirements.
Report any incident as per Company and Project rules.
Implement with Contractor Site Representative any Risk Assessment of Job Safety Analysis as required by COMPANY HSE procedures. Ensure the preparation of SIMOPS procedures offshore with the support of the SIMOPS Coordinator.
Act as RSESD (Responsible Safety & Environment on Site Delegate) on the Deep Water field reporting in particular to the Field RSES.
Act as RSESD in charge of SIMOPS implementation and supervision with drilling units.
Ensure that COMPANY requirements are achieved at each phase of installation and carefully highlight/report to the hierarchy any shortcomings that may appear before vessel demobilisation.
Ensure the implementation of reliable and robust task plans.
Communicate about all technical interfaces and logistic issues linked to the vessel activities.
Promote any Safety Bulletins issued from with TOTAL Group for awareness within CONTRACTOR organisation.
Follow up any analysis process of reported unsafe act, ensure close out and transmissions of the lessons learned.
Any other work of a similar nature as may be requested by DW ECP Management context
Work location: Job is based on-board the OIMR vessel in OML130 offshore Nigeria on 4 weeks rotational work cycle. The OIMR
Company Representative reports directly to the Subsea Operations Superintendent
Major clients: DW Drilling & Completion, Field Operations, Marine, Technical Logistics and HSE.
Constraints: This position is responsible for managing critical subsea activities on a daily basis. Failure to develop a sound planning, realistic execution plan, or failure to identify and communicate project issues in a timely, efficient manner, can result in severe impact on production, safety, and associated costs.
Egina and Akpo fields are concentrated assets hence the continuous and rigorous follow up of the sub-sea intervention activities remains one of the key success for ensuring significant production does not go offline.
Accountabilities
Compliance with DW ECP HSE KPI & Objective and assist DW ECP in compliance with overall TUCN HSE requirement.
Ensures effective and timely coordination and administration of Subsea operations activities with no lost time due to equipment/materials and logistics constraints.
Prepares accurate reports for timely transmission to hierarchies onshore.
Act as RSESD (Responsible Safety & Environment on Site Delegate) on the Deep Water field reporting in particular to the Field RSES.
Qualifications/Experience required
Engineer or Technical Diploma holder with good experience in subsea operations (Drilling/Completions, constructions and Installations) :
At least 5 years verifiable offshore experience of Sub-sea system installation/construction activities involving simultaneous operations in oil & gas production environment.
Previous experience working on an OIMR vessel,.
Good communication and Co-ordination skills, team oriented.
Fluent in English language, good ability in reporting and electronic files handling.
Previous experience working on a Total asset will be an added advantage