Puglisevich

Featured Employer
Houston, Texas, United States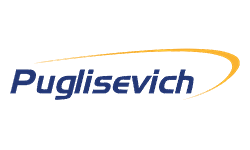 ---
RIG ADMINISTRATOR

REPORTS TO: Offshore Installation Manager

DEPARTMENT: Marine

LOCATION: Offshore Gulf of Mexico

TYPE OF RIG: Semisubmersible, Drillship TBD

JOB SUMMARY: Operate and maintain communication equipment in the radio room(s) and administer POB, lifeboat and cabin allocations
Position Requirements

PREREQUISITES/QUALIFICATIONS:
High School Diploma or Equivalent
Excellent computer skills
Able to operate software applications as applicable to position
Proficient in verbal and written English language skills and able to effectively communicate
3+ years previous experience in a role on a 6th generation semi-sub drilling rig or drillship
Must pass Physical, Drug Screen and Background/Pre-Employment Screening Checks
Offshore training required:

BOSIET / HUET
Rig Pass / Safe Gulf

RESPONSIBILITIES:
Establishes and coordinates all radio communications
Receives and transmits radio communications in accordance with applicable international regulations
Responsible for continually updating POB and lifeboat lists as personnel movements take place
Performs and coordinates isolation of radio equipment and transmissions during periods of radio silence
Responsible for correspondence associated with helicopter operations, including radio communications with the heliport, weather, helicopters, passengers and cargo manifests
Inspection and maintenance of radio equipment, associated batteries and antenna's
Administration duties as instructed and directed by supervisor
Organize crew change activities, accommodation, air and ground transportation
Maintains a log of all aircraft activities
Be conversant in the company's data bases SAMS, TMS, Synergi etc.
Ensure that the permit to work and isolation systems are strictly adhered
Ensure that approved rig operating procedures are adhered to at all times. Report all unsafe activities, situations, and potential hazards to supervisor
Actively participate in weekly rig and departmental safety meetings
Actively participate in the Safety Management Systems
Ensure housekeeping is maintained in assigned areas
Effectively use all safety and environmental tools
Perform all emergency duties as per designation on the station bill

It is the objective of Puglisevich to ensure employment equity within the workplace.

Puglisevich USA is an equal opportunity employer

We would like to thank all applicants for their interest; however only those selected for interview will be contacted.
Position OFFSHORE RIG ADMINISTRATOR - GOM Location Puglisevich USA Ltd.
This position is currently accepting applications.