Saudi Aramco

Featured Employer
Dhahran, Saudi Arabia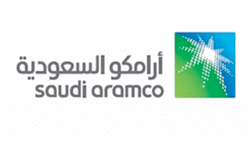 ---
Req Number: 17955BR

Position Description:
We are seeking for Well Testing Specialist to work with the Well Testing Division (WTD), under the Reservoir Description & Simulation Department (RD&SD). It is one of the important department under the Petroleum Engineering & Development Admin Area.

The WTD provides interpretations of thousands of well tests each year. As the influence of the results of transient tests on large reservoir models is growing exponentially, the business of this division is evolving towards challenging territories. In addition, tremendous amounts of reservoir and well data are being gathered from intelligent fields, which require deployment of artificial intelligence for interpretation besides traditional ways of interpretation.

This senior professional will be a focal point of expertise in well testing as part of the Division. The incumbent is expected to provide support and leadership in multi-disciplinary projects for clients from diverse organizations in the upstream business. Also, will contribute substantially to the knowledge base of the technical staff in the division and beyond.

Minimum Requirements:
As a successful candidate, you should a Bachelor's degree in Petroleum Engineering or similar discipline. An MSc or a PhD is preferred.

Good exposure to production engineering, well logging, well testing operations, simulation, drilling and completions, and field development is essential.

Minimum of 12 years experience in petroleum engineering, including on-the-job experiences in pressure-transient analyses, numerical modeling with complex well and reservoir configurations, or leading well testing operations.

Extensive experience in building complex PTA models, or reservoir simulation models, or leading well testing operations is essential.

Prior experiences in modeling complex wells, completed over multiple, heterogeneous reservoir layers, are essential.

Experience in building advanced transient models by calibrating geological sector models with well-test data are desirable.

Field experience in designing exploration well testing programs, and supervising and supporting operations are valued.

Excellent understanding of surface and downhole tools in well testing is essential.

Prior experiences of testing in difficult environments (e.g., deep water, heavy oil, high H2S/CO2 contents, etc.) are preferable.

Capable of teaching complete, structured courses in well testing.

Duties & Responsibilities:
You are expected to be able to perform the following:

Conduct comprehensive pressure transient analysis (PTA) for complex well/reservoir/fluid systems - for example, ICD/ICV/Smart Completion/Multilateral/MRC/EOR/Channel/Multi-Phase/Tight and Unconventional Gas.

Integrate PTA with petrophysical, geological, fluid properties, drilling and completion data, and operational details to build representative reservoir models.

Provide technical leadership in designing exploration well testing programs and supporting operations with excellent understanding of surface and downhole tools in well testing.

Adapt and promote new technologies for efficiency and for improving quality of work. Get involved in development of new technologies.

Build advanced numerical models to study pressure-transient scenarios; for example, fault/fracture networks in heterogeneous systems, thermal effects in injection wells, etc.

Work effectively in multi-disciplinary teams and must be experienced in conducting studies and delivering technical presentations.

Contribute to knowledge substantially by writing technical papers and filing patent ideas. Also, present existing and new technologies in the knowledge-sharing meetings.

Get involved in local, regional and international professional societies for exchange of knowledge and ideas.

Coach young and less experienced professionals.