Saudi Aramco

Featured Employer
Dhahran, Saudi Arabia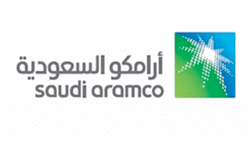 ---
Req Number: 17946BR

Position Description:
We are seeking a Field Compliance Coordinator to join the Unconventional Drilling Operations of Unconventional Gas Drilling Department.

The primary role of the Field Compliance Coordinator is the development, maintenance and implementation of the company safety management system, environmental management system and operational excellence management system. You must be knowledgeable of company compliance standards, best practice and industry standards that relate to the department's operation. As a subject-matter expert, you will coach and mentor other safety/compliance staff within the team.

Minimum Requirements:
As the successful candidate you will have BS in Health and Safety, an environmental discipline (science or engineering), and/or another engineering discipline from a recognized and accredited program. An advanced degree is preferred.

You must have a minimum of eight years' experience in environment, health and safety of oil and gas experience.

You will have demonstrated leadership skills, excellent English communication skills (both verbal and written), computer skills, and the ability to manage multiple projects and tasks.

You must have the ability to work in a multicultural environment and the drive to overcome significant challenges.

Duties & Responsibilities:
You will be required to perform the following:

Act as the department's point of contact for matters related to safety, loss prevention, environment, occupational health, compliance and operational excellence.

Provide advice and consultation to department staff to assist them in maintaining a safe working environment in compliance with environmental/safety regulations, standards and practices.

Identify and evaluates hazardous conditions and practices in the workplace. Conducts and coordinates on-site inspections to audit physical conditions and safe work practices.

Provide advice and counsel concerning compliance with corporate safety regulation and procedures.

Perform construction site and/or area safety inspections of department facilities and operations.

Perform job site safety compliance inspections including hazard analyses and safe work procedures, and prepares written reports and recommendations.

Prepare safety orientations, safety training, and job site inspection procedures. Directs or assists in the development of specialized education and training materials. Conducts specialized safety and environmental training programs to communicate hazard control information. Assists local management in new employee occupational health, safety and environmental orientation.

Participate in Safe Operations Committee meetings.

Review and analyze injury, property damage, and statistical loss data and works with management to prepare comprehensive recommendations for corrective action to eliminate or minimize potential hazards.

Incorporate essential safety requirements in all purchasing and contracting actions. Recommends the purchase of safety equipment, related supplies, and personal protective equipment (PPE) in accordance with established company requirements.

Maintain awareness of corporate safety and environmental requirements and makes recommendations for their implementation.

Assist management with monitoring adherence to department safety and environmental program by employees and contractors.