Aldelia Ltd

Featured Employer
Lagos, Lagos, Nigeria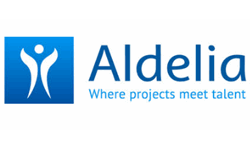 ---
Our client a multinational oil and gas production company is currently looking to recruit a Lead Umbilicals Engineer
Responsibilities
Reviewing all relevant Engineering documents, which typically includes cross section design, dynamic analyses,installation analyses, components design (steel tubes, armours, carcass, polymer sheathes, electrical cables,fibre optics, etc ...),flexibles / umbilicals mechanical characteristics and capacities validation, manufacturinganalyses, fatigue analyses, transportation analysis, pre-commissioning analysis, umbilical ancillaries design (Bend Stiffeners, Bend Restrictors, Topsides and Subsea Termination/Interface Hardware etc.)
Assisting, as may be necessary, in Qualification activities pertaining to the relevant umbilical/flexible components of the flowline electrical heating system, involving, review of Contractor's existing qualification dossiers as well as new dossiers specifically generated for the project such as classical analyses, FEA's, and also small and full scale physical testings/analyses to qualify the flowline electrical heating system within the background of Project functional requirements and environment;
Assisting in resolution of interface issues as necessary, such as umbilical/flexible terminations design, installation, hook-up, pre-commissioning, commissioning etc.
Assisting in analysis of Contractor technical queries and preparation of comments and proposed answers to these queries
Ensuring that Engineering activities are performed in line with Contract requirements and Project specifications
Ensuring that Engineering activities are performed in line with company's general specifications and issue proper derogations, if required
Ensuring that HSE requirements are taken into consideration during design
Liaising with other Team engineers to ensure technical consistency of all interfacing systems constituting the Project development as well as the existing facilities.
Required Profile
Graduate degree in a relevant engineering discipline MANDATORY (copy of certificate to be provided) with MSc or equivalent. Depending on experience, candidates with BSc may be also given consideration
Minimum 7 years' experience in flexibles / umbilicals engineering (and associated ancillaries) for deepwater projects with demonstrable engineering aptitude.
The candidate must have an in-depth knowledge of Hydraulics, electrical and fibre optics test for umbilical.
The umbilical test will involve post-load out test at Port-Harcourt, online monitoring during lay offshore and post- installation test offshore.
Must possess BOSIET certificate to go offshore and a medical Certificate
Excellent knowledge of international flexibles/umbilicals design codes / standards (API/ ISO series in particular) and company's general specifications
Good sense of organization, ability to identify critical aspects, to summarize and present complex design issues
Some basic knowledge in electrical / fibre optic cables, material, corrosion, coatings and hydrodynamics will be also valuable
Some basic knowledge in flow-assurance will be also valuable
Fluent in English, both verbally and in writing
Ability to work efficiently, prioritize in a fast-paced project and meet schedule requirements.
Prior experience in the power cables/umbilicals (MV or LV) aspects of pipeline electrical heating technologies (ETH-PIP or DEH-Wet insulation) is a plus.