Baker Hughes

Featured Employer
FLORENCE, Italy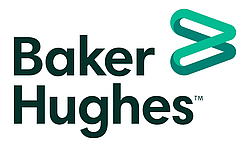 ---
Role Summary:
Baker Hughes Field Service Engineers are a vital link providing power to the world. They lead the
installation, maintenance and start-up of a wide range of equipment. Baker Hughes Field Service
Engineers before acting as a technical competent person has to be a role model in embracing
Baker Hughes cultural pillars of HSE (Health, Safety, Environmental), Quality and Integrity, and promoting them every day and every time.
Essential Responsibilities:
Provide on-site technical direction on control systems installation, including loop checks, system tests during start-up, commissioning, troubleshooting and maintenance on customer owned sites in remote oil-field, power generation and industrial facilities (Power generation includes customer owned utilities, marine drives, petrochemical, paper, steel, automotive and transportation industries).
Provide leadership and technical direction to skilled labor performing work on customer sites.
Maintaining strong safety mindset to assure the executed work reflects the technical requirements within Baker Hughes and customer safety standards.
Prepare job-planning documents that define the control system scope of the installation, upgrade and maintenance projects.
Supervise the positioning and wiring of control panels such as Unit Control Panel (UCP), Auxiliary Panels of any type, Direct Current Panel (DCP), battery charger and battery cells, Generator Control & Protection Panel (GCPP), Motor Control Center (MCC), etc., particularly electrical hook up, pneumatic hook up, primary hook up and field wiring done by client or sub-contractor.
Check the functionality of the control sequencing for all auxiliary systems, relevant to the turbine and driven equipment such as lube oil system, hydraulic oil system, oil coolers, starting means (motor & torque converter/gas expander/hydraulic starter & pumps etc.), enclosure and building ventilation systems, Fire & Gas detection system, compressor seal oil system, compressor dry gas seal system, process gas coolers, fuel and process gas valves, anti-surge system, etc.
Utilize problem solving skills, engineering instructions, drawings and process instructions for steam/gas turbine commissioning and start-up.
Provide input for Daily Outage and Weekly Installation Reports.
Communicate effectively with Service/Installation/Project Managers and Site Leaders/Site Manager on job planning and execution and with Resource Directors regarding site arrivals, departures and job progression.
Provide technical competence to troubleshoot and provide routine maintenance checkout for a wide range of equipment/systems.
Prepare timely and accurate technical reports for customer records and a reference for future field service interventions.
Actively participate to customer and/or contractor meeting.
Have knowledge and apply all Quality procedures and documentation applicable to specific activities, ensuring they are properly followed and updated.
Ensure that Site Quality Check List/Job Cards/Field Procedure are applied and relevant documentation is properly signed.
Ensure reports and "red mark-up" drawings are completed.
Ensure all RCAs (Root Cause Analysis) and Lesson Learned are addressed properly.
Ensure all Non-Conformity cases (technical and materials) are properly addressed using Baker Hughes e-tools and follow up till resolution.
Ensure compliance with local/current legislation, requests & requirements present in the site Safety Manual.
Willing to actively participate in NPI (New Product Introduction) training to acquire multi-skill expertise
Qualifications:
EU Work Permit already held
Engineering Degree/High School Technical Diploma or equivalent business experience.
Significant experience in the Oil & Gas or Energy OR Aerospace industry.
Strong knowledge on rotating equipment installation/maintenance; solid knowledge of the control logic of gas turbines or steam turbines and of their auxiliaries
Fluent oral and written English.
Strong customer service-orientation and ability to communicate effectively with a wide range ofstakeholders.
Proven ability to work efficiently without direct supervision.
Health, Safety and Environmental mindset and compliance.
This role requires extensive travel. Applicants must be willing and be able to travel significantly(not less than 70% of the year) without geographical restriction including off-shore and on short notice.
Desired Characteristics:
Good in Italian language
Strong interpersonal and leadership skills.
Proven analytical and quality improvement ability.
Experience on DLE (Dry Low Emission) and DLN (Dry Low NOx) systems mapping.
Knowledge of GE Speedtronic turbine control panels.
Knowledge of PLC control panels.
Locations:
Florence, Italy
This is your opportunity to learn more, do more, live the career you have imagined and be part of a truly diverse organization
Baker Hughes is an Equal Opportunity Employer. Employment decisions are made without regard to race, color, religion, national or ethnic origin, sex, sexual orientation, gender identity or expression, age, disability, protected veteran status or other characteristics protected by law. Learn more