Grupo Epalmo

Featured Employer
Luanda, Luanda Province, Angola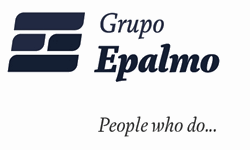 Company: Grupo Epalmo
Skills: Commissioning Engineer / HUC
Other Skills: Offshore (Pazflor FPSO) Service Status: ROTATIONAL 4/4
Experience: 15 + Years
Education: Bachelors/3-5 yr Degree
Location: Luanda, Luanda Province, Angola
No location/work authorization restrictions found.
---
Activities
To promote safety culture within the project and his activities. Lead by exemplarity to have the team members and colleagues adhering and contributing
To ensure that safe and ethic working practices are carried out within the activities that he is managing or interfacing with. To guarantee the compliance on his activities
To work by anticipation
With the spirit of One TOTAL values, to establish and manage his/her activities motivating his counterparts and to work diligently to meet the targets of the Projects
To promote innovation as far as compatible with good enough approach for all activities. To seek optimization and savings all along the different phases of the project. To focus on costs without impairing QHSE objectives
To keep all parties (as required) informed regarding ongoing activities status
To ensure proper communication to final internal client during all stages of the project and to monitor client satisfaction for "after sales" and REX purposes
To adopt & demonstrate an exemplary behavior with regard to HSED rules/requirements and with regard to Company Ethics & "code of Conduct" policy
To prepare Commissioning & Pre SU / SU procedure (particularly Leak test & service test procedure) and/or OTPs related to his discipline
To execute pre SU procedure/activities related to his discipline in close collaboration with SU team
To participate to the System & Sub-system definition, in close collaboration with the Commissioning Leader
To participate & to review the Pre-commissioning & Commissioning ICAPS© population related to his discipline
To participate to the Commissioning planning preparation, and review/analyze the planning received from Projects CTRs
To optimize the Piping Commissioning activities being proactive in term of planning requirement
To review CTRs engineering documentation (PRODOM review) in due time & ensure the detail engineering is in line with TEPA expectation & CPY GS.
To witness the construction & Pre-commissioning activities related to his discipline
To work closely with CTR & CPY Pre-commissioning team to ensure piping Pre-commissioning activities are correctly (respect of OPERCOM™ methodology) prepared & executed:
Test pack list definition
Hydro test, Cleaning, reinstatement, flange management, gross air leak test... procedures issuance
Test pack dossier
To ensure all spare parts related to his discipline are planned to be purchased by the project
To ensure the management of Commissioning spare parts offshore, for all disciplines
To ensure all required tools & consumables related to his discipline will be available for the Commissioning execution
To prepare RLO, JRA & other related presentation (power point) for his discipline
To prepare PTW related to his discipline
To review, follow-up & propose remedial action of Project's Punch List for his discipline
To report any deviation faced/observed, and to initiate corrective & remedial actions (in coordination with hierarchy)
To ensure that Project's CTRs & CPY Pre-commissioning team are working in accordance with CPY referential (GS, OPERCOM™...) related to his discipline
To ensure that Project's CTRs are providing required red line mark-up & as built documents
To follow-up & to issue green line mark-ups according to Project(s) specification(s)
To review and approve Pre-commissioning dossiers at RFC status for his discipline
To review, validate & ensure the approval of Commissioning dossiers at AOC status for his discipline
To lead, organize and execute all activities related to Piping discipline
To ensure the reporting of Piping Commissioning activities during DE & onshore/offshore execution
To anticipate problems in his discipline from the construction up to the start-up, and to report to the CSL
To coordinate with FPSO production and inspection teams during commissioning activities to ensure compliance/acceptance of the works
To report to the CSL on the progress of his activities
To assist as required the CSL
To liaise with other disciplines to ensure consistency of the work PBF - Commissioning Piping Supervisor - 2.doc
Context and environment
PBF is the brownfield Project division of Block 17, and benefits of a matrix organization. It manages Projects from Basic Engineering to Start-Up / Hand-over to Block 17 Operations teams
The nature of the brownfield Projects, with most of the execution offshore activities performed in SIMOPS on live FPSOs (Girassol, Dalia, Pazflor & CLOV) and congested seabed, increases the risks and consequently the challenges of the Projects (co-activities with other Projects & Maintenance activities, minimization of shortfalls -production/injection-, ...)
PBF manages EPC contracts with major international Contractors including onshore prefabrication in Angola, offshore construction & installation in Angola (FPSO modifications, SURF, SPS, SIMOPS, high number of contractors & subcontractors)
Brownfield environment, with all Site(s) activities carried out in SIMOPS mode
Lot of interfaces & synergies (within PBF & outside -DB17/FO notably-)
Brown fields environment, with activities carried out in SIMOPS mode
Position based 4*4 offshore Angola (Pazflor) with numerous stays onshore
Accountabilities
To adopt & to demonstrate exemplary behavior with regard to :
HSEQ rules & requirements
Company Ethics & "Code of Conduct" policy
Satisfactory interface / Communication with Projects Packages
Delivery of Commissioning engineering as per planning
To ensure that the priorities are taken into account regarding the Commissioning activities
To develop throughout the project deliverables relating to the management of his activities e.g.: technical documents, contribution to reports, presentations, memorandum, etc.
Execution of Commissioning as per planning
Satisfactory Hand-Over and support to TEPA FO team
Qualifications/Experience required
Experience in Piping Commissioning is mandatory
Experience in Brownfield & SIMOPS Commissioning is mandatory
Minimum of 15 years' experience in Piping Commissioning / Field Operations oil & gas industry
Experience in EPC project is mandatory
Experience of OPERCOM™ methodology & ICAPS© is mandatory
Experience on preparation of Commissioning procedure and OTP is mandatory
Previous offshore experience is mandatory
Good coordination, leadership & communication skills.
Sound organizational ability, with respect for planning & budget(s).
Required competencies
COMMISSIONING
PIPING
ENGINEERING
LEAK TEST
CONSTRUCTION / HOOK-UP
FRENCH
START-UP
ENGLISH
PLANNING
CPY REFERENTIAL
USE OF ICAPS© SOFTWARE
PRE-COMMISSIONING
With 18 years of activity around the world, Grupo Epalmo, based in Porto, Portugal, is acknowledged in its own country and in the international markets for its competence, accuracy, professionalism and perseverance, being one of the major business groups experienced in Human Resources, Temporary Work, Professional Training, Consulting, Construction and Industrial Maintenance.
Grupo Epalmo has always followed a business dynamic focused on both clients and collaborators, and though mainly directed on the Energy, Industrial and Construction areas, it has been increasing its investments regarding the conquering of new and ambitious goals and markets.
Based always on a spirit of professionalism and supported by a technical and theoretical know-how, Grupo Epalmo, and its highly qualified and motivated teams, is the first to provide services with the aspiration to best serve the clients' demands, with dedication and consideration.
Operating in more than 20 countries, including Angola, we provide our teams and specialists, for operators in the international energy sector, from Oil & Gas and industrial maintenance, to nuclear and construction.
Grupo Epalmo, Headquarters;

Rua S. Lourenco 12 1 Sala 1 e 6
Apartado 1120
4446 – 909 Ermesinde – Portugal
Tel: (+351) 229 773 650
Fax: (+351) 229 733 544
For more information's and Resumes Submittals please use the following:
www.grupoepalmo.com