OCB Oilfield Services

Featured Employer
Abu Dhabi, United Arab Emirates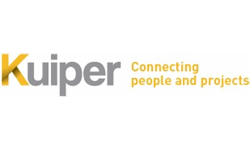 Company: OCB Oilfield Services
Skills: HSE Manager / Advisor
Experience: 3 + Years
Education: Bachelors/3-5 yr Degree
Salary: Competitive
Location: Abu Dhabi, United Arab Emirates
No location/work authorization restrictions found.
---
JOB SUMMARY/MAIN PURPOSE OF JOB
Working safely is a condition of employment at all Northern Offshore work locations.
To promote a positive health and safety culture in the workplace. Act as a focal point with regards to all HSE matters to ensure that the Company, clients and all individuals comply with safety legislation and that Northern Offshore (NOF) safety policies, procedures and practices are adopted and adhered to. Plan, implement, monitor and review safety measures.

QUALITY, HEALTH, SAFETY & ENVIRONMENTAL
Display a personal commitment to Quality, Health, Safety, Security and Environmental (QHSSE) objectives and maintain a positive QHSSE culture by personal leadership and example that holds all employees accountable.
In accordance with Northern Offshore's QHSSE Policy Statement (CG-POL-001) be empowered to "STOP THE JOB" if it is thought QHSSE core values are being compromised.
Establish and maintain a commitment to continual improvement in Northern Offshore's operations and performance, utilising and complying with the Integrated Management System's policies, procedures and processes.
Adhere to relevant procedures and processes to meet Northern Offshore's requirements regarding risk identification, risk assessment, risk elimination, risk minimisation and risk control.
Use Northern Offshore's behaviour-based safety programme (C.A.R.E.S - Continually Assessing Risk Ensuring Safety).
Report all injuries, illnesses, unsafe acts, and unsafe conditions to the relevant Supervisor, Department Head or Person in Charge, as soon as possible.

PRE-REQUISITES FOR EMPLOYMENT
Professional qualification in QHSE preferred
Experience in a similar role as an HSE Advisor with offshore experience preferred.
Must successfully satisfy all Company and regulatory training as per Northern Offshore's onshore training matrix.
MAIN DUTIES AND RESPONSIBILITIES
? Liaise with Management, Customer Representatives and Clients on HSE matters.
? Carry out Quality auditing and MODU verification inspections offshore to ensure policies and procedures are being implemented.
? Carry out supplier audits.
? Participate in/lead incident investigations.
? Record and produce statistics as required.
? Attend seminars and working parties to maintain working knowledge of all Health and Safety (HSE) Legislation and any developments which may affect the Company within the industry.
? Provide HSE advice and support for all personnel but specifically for the offshore Safety Training Facilitators.
? Support onshore and offshore management in the direction and implementation of the C.A.R.E.S. behaviour based programme.
? Provide HSE support during emergency situations.
? Prepare health and safety strategies and develop internal policies and procedures to ensure the Integrated Management System (IMS) remains accurate and compliant with current legislation.
? Update and maintain the IMS as required.
? This position may require some travel, including international.
? This position requires offshore travel and valid Offshore Survival
? Required to be on call out of office hours.
***ONLY APPLICATIONS FROM CANDIDATES WITH DIRECT EXPERIENCE IN THE DRILLING SECTOR WILL BE PREFERRED***