Bureau Veritas

Featured Employer
United Kingdom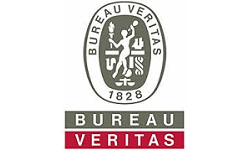 ---
Bureau Veritas is a
global leader in Testing, Inspection and Certification (TIC)
, delivering high quality services to help clients meet the growing challenges of quality, safety, environmental protection and social responsibility. Since 1828 we offer innovative solutions that go beyond simple
compliance with regulations and standards
, reducing risk, improving performance and promoting sustainable development.
Our core values include
integrity
and
ethics
,
impartiality, customer focus
and
safety at work
and are Top Employer for the seventh consecutive year.
Role:
Principal Consultant
Location:
London or Manchester
PASSIONATE ABOUT AIR QUALITY?
We are looking for a Principal Consultant to join our growing industry leading Air Quality Practice servicing the needs of our diverse client base ranging from Central Government to local authorities; from small companies to FTSE 100 companies; from the food sector to the nuclear sector and manufacturing.
As a senior member of the Air Quality Group, this role is key in ensuring that projects are delivered on time and to budget, including managing resources and undertaking regular project reviews. You will provide a point of reference on technical issues and have the opportunity to get involved with a number of notable, high profile contracts.
You will also be responsible for developing effective relationships with new and existing clients and supporting the growth of our global centre of excellence for Air Quality by generating new work through business development.
DELIVER EXCELLENCE
Responsibilities include:
Provide high quality technical consultancy to clients
Ensure that projects are delivered on time and to budget, to manage resources in the delivery of the projects; to undertake regular project reviews
Be exemplar in client management and relationship building
Support, as required, in the definition of the current and future market, market drivers and service offerings of the Consulting Group
Support in the development, and play an active role in the delivery, of an annual Consulting Group Plan on business development and sales
Provide tender responses to client requests for work and input into large bids through the Bid Support Team
Keep abreast of current legislation, relevant national and international standards and guidelines and technical developments within the relevant field
Track and report on the status of active proposals and Projects
To follow all financial and risk procedures in the delivery of projects
Support the codification of Consulting Group methodologies
Ensure that adequate technical tools and facilities are available and maintained to industry standards
Contribute to a rolling forward Consulting Group order book and forecast to provide visibility of future work load
Work with Consulting Group Manager to ensure resource plans match the order book demands
Resolve conflicts on a punctual basis
To hold project progress and review meetings
Provide direction and performance management of staff
Ensure that a safe, environmental and high quality culture exists in the operations of the business
Candidate requirements include:
Degree qualified in relevant science subject
Full Membership of the Institute of Air Quality Management (IAQM), or equivalent
Experience of managing sizeable projects (ideally £100k plus)
Strong analytical and report writing skills
In-depth knowledge and understanding of the legislative regimes on Air Quality at UK and European levels
Ability to encourage others to develop new skills and enhance existing ones
Ability to think both globally and locally when developing and communicating objectives and strategies
Strives to improve performance and uses innovative methods to get there
Detailed and in-depth understanding of commercial risk
Proven experience in contract management
Strong operational and commercial background
INDUSTRY LEADERS
Only Bureau Veritas can offer:
Structured development programmes to help you fulfil your potential, including face to face and e-learning programmes;
The opportunity to deliver excellence for high profile clients, including some of the world's most recognised brands; and
A long list of awards recognition including Top Employer seven years in a row and continued success in the RoSPA Occupational Health and Safety Awards.
Plus:
Comprehensive financial package including competitive salary and allowances, defined contribution pension, 25 days holiday plus Bank Holidays, various insurances including Private Health Insurance and other flexible benefits to suit individual requirements.
Please be aware that all roles within Bureau Veritas UK&I may require a DBS, Credit or Security Clearance Check.
Bureau Veritas isan equal opportunity employer. No job applicant or employee shall receive less favourable treatment because of their gender, marital or civil partnership status, sexual orientation, colour, race, ethnic origin, religion, disability or age.
Bureau Veritas operates a strict Code of Ethics that ensures the proper conduct of our day-to-day business.
Created in 1828, Bureau Veritas is a global leader in Testing, Inspection and Certification (TIC), delivering high quality services to help clients meet the growing challenges of quality, safety, environmental protection and social responsibility.

As a trusted partner, Bureau Veritas offers innovative solutions that go beyond simple compliance with regulations and standards, reducing risk, improving performance and promoting sustainable development.

Bureau Veritas core values include integrity and ethics, impartial counsel and validation, customer focus and safety at work.

Bureau Veritas is recognized and accredited by major national and international organizations.