Intertek

Featured Employer
California, United States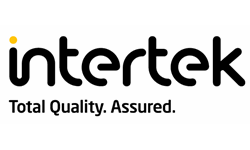 Company: Intertek
Skills: Mechanical Engineering, Pipe Inspection / NDT, Welding
Other Skills: CWI, Lead Auditor, IRCA & IRCA Registration Preferred, ISO 9001
Experience: 10 + Years
Education: Some College
Employment Type: Full Time Contractor
Salary: DOE
Location: California, United States
In order to apply for this position, applicants MUST meet the following criteria. If your resume does not match these criteria, you will not be able to apply for this position.

Located in region: North America
---
Intertek is a leading Total Quality Assurance provider to industries worldwide. Our network of more than 1,000 laboratories and offices with over 43,000 people in more than 100 countries, delivers innovative and bespoke Assurance, Testing, Inspection, and Certification solutions for our customers' operations and supply chains. Intertek Total Quality Assurance expertise, delivered consistently with precision, pace, and passion, enables our customers to power ahead safely.
Intertek's Industry Services team provides technical solutions that help customers maximize operational efficiency, ensure asset reliability, improve quality, and minimize safety risks. Some of our many service areas include inspection, non-destructive and materials testing, technical training, engineering, surveying, QA/QC, and supplier auditing.
Job Summary:
Lead Auditor/Assessor positions required for Global Contract.
Lead Auditor shall be knowledgeable in areas of manufacturing process to include welding process and inspections
Lead Auditor shall monitor and report on activities of Customer contracted Suppliers
Lead Auditor shall be capable of oversight of EPC Inspectors if/when required
Lead Auditor / Assessor position is a contract position and may require travel based upon Assessment location.
Duties:
Attend Pre Inspection Meetings
Attend Hold/Witness Points as identified in Assurance Plan
Report on activities of Vendors to include status
Report on any critical areas of note or lack of compliance to approved procedures by Vendors or EPC Personnel
Report on areas of concern identified during oversight of inspection activities by the EPC/Vendor Personnel
Requirements:
15 years verifiable experience as Lead Auditor
Lead Auditor, IRCA & IRCA Registration Preferred, ISO 9001
CWI, SCWI, CSWIP certification
NDT certification
Pressure Vessel or Mechanical Piping Subject Matter Expert
Electrical or Instrumentation Subject Matter Expert
A career with Intertek means joining a global network of professionals dedicated to bringing quality and safety to life. Our vision is to become the world's most trusted partner for Quality Assurance and we offer our employees the chance to make an impact with attractive growth opportunities in this industry on a global scale.
We offer a salary and benefit package competitively placed within the local market, including medical, dental, vision, life, disability, 401(k) with company match, tuition reimbursement and more.
We are an Equal Opportunity Employer and do not discriminate against applicants due to veteran status or on the basis of disability. All qualified applicants will receive consideration for employment without regard to race, color, religion, sex, national origin, sexual orientation, or gender identity.
Intertek is a drug-free workplace. As a condition of employment, all hires are required to pass a pre-employment drug test.
Working with Intertek means joining a global network of state-of-the-art facilities and passionate people who deliver superior customer service. Our entrepreneurial spirit is the key to bringing quality and safety to life, helping our customers power ahead.
Intertek is a leading provider of ATIC (Assurance, Testing, Inspection and Certification) Services with over 44,000 people across 1,000 locations in over 100 countries. Our vision is to become the world's most trusted partner for Quality Assurance and we offer people the chance to make an impact with attractive growth opportunities on a global scale. In a world where a company's success depends on its reputation for quality, safety, and socially responsible products and processes, Intertek employees and contractors make a difference. Whether it's testing in the lab or field, engaging with customers, or helping our operations run smoothly, every role is essential to delivering Total Quality Assurance to our customers.
Intertek also provides specialized staffing and outsourcing agencies operating in the engineering and technical services marketplace. Our competitive advantage lies in our unique ability to provide highly qualified personnel that clearly meet the client's needs, expectations and site placement requirements. Intertek provides an impressive ability to identify, screen, hire and deploy not only expatriate resources but also local and regional expertise. This proficiency is not easily found in today's marketplace, thus positioning Intertek to contribute significant value to the client's local labor content and sustainable development initiatives.