Oceaneering
Chesapeake, Virginia, United States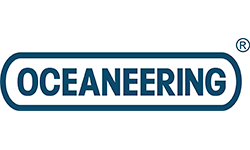 Company: Oceaneering
Skills: Machinist
Education: High School/Secondary
Location: Chesapeake, Virginia, United States
No location/work authorization restrictions found.
---
Company Profile
Oceaneering is a global provider of engineered services and products, primarily to the offshore energy industry. We develop products and services for use throughout the lifecycle of an offshore oilfield, from drilling to decommissioning. We operate the world's premier fleet of work class ROVs. Additionally, we are a leader in offshore oilfield maintenance services, umbilicals, subsea hardware, and tooling. We also use applied technology expertise to serve the defense, entertainment, material handling, aerospace, science, and renewable energy industries.
Our Marine Services Division has more than 30 years experience in providing full-service ship repair capabilities for the US Naval Vessels including submarines, surface ships and crafts and deep submergence systems. Operating from state-of-the-art facilities in Chesapeake, Virginia, we are certified in Submarine Safety (SUBSAFE) and Deep Submergence System Scope of Certification (DSS-DOC) repair activities, and specialize in the design, repair, maintenance, modification, and installation of hull, mechanical and electrical (HM&E) systems.
For more information please go to www.oceaneering.com and click on Products & Services, then click Marine Services Division (MSD).
Position Summary
Manufactures, repairs and overhauls various types of systems and components associated with submarine and surface ships. Sets up and operates all types of Computer Numeric Controlled (CNC) machining tools, lathes, mills, grinder, saws. Involves heavy lifting, frequent stooping or bending and possible working assignments in confined spaces or beneath machinery. Strict adherence to safety, quality standards, good housekeeping habits, high level of critical thinking/reading comprehension, and overtime are required.
Duties & Responsibilities
ESSENTIAL
Requires limited to no supervision/oversight, experience in the trade qualifications, and can perform all work required as a CNC inside machinist.
Must have the ability manufacture complex components from stock or modify parts in accordance with all drawing requirements.
Must be able to perform the set up and operation of all CNC machines (lathes, mills, grinders, saws, etc.) and hand tools used in the trade as well as the ability to use all precision measuring instruments such as outside diameter and inside diameter micrometers, height gauges, depth gauges, calipers, verniers, lay-out tools and possess the ability to accurately record readings and measurements.
Advanced proficiency in reading complex blueprints, drawings, manuals, technical work documents, measuring and marking dimensions and reference points on material, selecting proper tooling, attachments and accessories as well as manufacturing fixtures to hold work pieces.
Advanced working knowledge of all feed and speed rates and machining characteristics of various materials.
Ability to machine complex parts to close tolerances ensuring that the finish requirements of the drawing specifications are achieved first time through.
ADDITIONAL
Additional duties as assigned.
Qualifications
REQUIRED
High School/GED with apprenticeship diploma and additional vocational courses or technical school graduate; and/or military and/or civilian experience with machining parts/components in a repair/manufacturing department or shipyard.
Knowledge and practical skills tests required.
Water-Jet Operations, CNC Programming, some manual machine operation.
Successful completion of OII-MSD Deep Submergence Systems (SOC MCD A, B, and C), SUBSAFE qualifications.
Citizenship Requirements

Oceaneering Marine Services Division can only hire "US Citizens" who are not dual citizens of any other country to work at its' facilities. You can verify your citizenship with the Self-Check through E-Verify (uscis.gov), if available in your state of residence.
Additional Information
This position is considered SHOP/INDOORS which is characterized as follows:
Primarily indoors during the day and occasionally at night.
Frequently working on or near moving equipment and vibrating equipment.
When outdoors, humidity is frequently above 90%.
Noise is over 85 decibels.
Light is intense/glare.
Occasional exposure to open fire/flames/sparks.
Frequent exposure to airborne dust, fumes, and gases.
Includes exposure to contaminants.
When outdoors, working in very hot (above 90 F degrees) or very cold (below 32 F degrees) temperatures.
Includes exposure to sounds and noise levels that are distracting or uncomfortable.
Job tasks are performed in close physical proximity to other people.
Some work requires working indoors in non-controlled environmental conditions.
The physical demands described here are representative of those that must be met by an employee to successfully perform the essential functions of this job. Reasonable accommodations may be made to enable individuals with disabilities to perform the essential functions.
This position is considered MEDIUM work.
OCCASIONAL
Lifts 20-50 pounds.
Works in confined spaces , k neels, jumps, runs, works while lying on stomach/back, crawls, and uses repetitive movements of the arms and hands.
Identifies color differences.
Wear SPF for skin protection.
FREQUENT
Lifts 10-25 pounds.
Climbs stairs/ladders, stands, balances, stoops, squats, reaches, and lifts/carries objects.
Twists body, sits with back supported, head forward/flexed, head tilted/rotated, and works with arms extended overhead.
Operates a motor vehicle.
CONSTANT
Lifts up to 10 pounds.
Wears SPF protection for body, vision, and hearing protection.
Equal Opportunity Employer
All qualified candidates will receive consideration for all positions without regard to race, color, age, religion, sex (including pregnancy), sexual orientation, gender identity, national origin, veteran status, disability, genetic information, or other non-merit factors.