Intertek

Featured Employer
Gregory, Texas, United States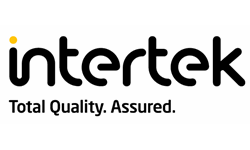 Company: Intertek
Skills: Materials Management
Experience: 5 + Years
Education: High School/Secondary
Salary: Open
Location: Gregory, Texas, United States
In order to apply for this position, applicants MUST meet the following criteria. If your resume does not match these criteria, you will not be able to apply for this position.

Authorized to work in: US
---
Intertek is a leading Total Quality Assurance provider to industries worldwide. Our network of more than 1,000 laboratories and offices and over 43,000 people in more than 100 countries, delivers innovative and bespoke Assurance, Testing, Inspection and Certification solutions for our customers' operations and Intertek is a leading Total Quality Assurance provider to industries worldwide. Our network of more than supply chains. Intertek Total Quality Assurance expertise, delivered consistently with precision, pace and passion, enabling our customers to power ahead safely.
The Inspector will support the client business by performing inspections at existing job sites to ensure compliance with installation standards, per individual component specifications based on testing and evaluations conducted by Intertek.
Job Responsibilities:
Provide leadership in the development of the preservation planning process to ensure that equipment is cared and maintained in accordance with Manufacturer specification form fabrication time up to Final hand-over
Provide overall preservation leadership and expertise
Provide guidance and expertise on all matter related to the preservation of the equipment related to the project
Maintain data collected from the Preservation Team Leaders and vendor assistance as necessary to track and verify that the equipment is preserved as per manufacturer specification
Provide single point of contact for information and guidance when conflict arises pertaining to the overall care of the equipment between interface owners
Coordinate preservation activity at all location
Identify preservation resources needs at key project phases develop mobilization plan for the preservation team
Develop the preservation plan for all phase of the project
Liaise with company preservation personnel during their involvement in preservation planning and execution
Develop plan and procedure to ensure an effective Field completion phase
Provide guidance to develop Preservation Management Procedure Preservation Activities Tracking and Reporting
Preparation of Preservation within the Mechanical Completion / pre-commissioning and Commissioning Dossiers
Closely coordinate / supervise the activities of the Preservation team
Prior plant experience preferred
At least 5 years' experience in similar position
Significant Experience in Equipment Maintenance and Care activity is beneficial
Significant direct hands on experience in maintenance and reliability with construction in oil and gas processing is required
Excellent written and verbal communications skills and the ability to communicate effectively at all levels
Experience of multicultural project teams
Management and supervision of Vendors / Suppliers
Prior plant experience preferred 
We are an Equal Opportunity Employer and do not discriminate against applicants due to veteran status or on the basis of disability. All qualified applicants will receive consideration for employment without regard to race, color, religion, sex, national origin, sexual orientation, or gender identity.
Working with Intertek means joining a global network of state-of-the-art facilities and passionate people who deliver superior customer service. Our entrepreneurial spirit is the key to bringing quality and safety to life, helping our customers power ahead.
Intertek is a leading provider of ATIC (Assurance, Testing, Inspection and Certification) Services with over 44,000 people across 1,000 locations in over 100 countries. Our vision is to become the world's most trusted partner for Quality Assurance and we offer people the chance to make an impact with attractive growth opportunities on a global scale. In a world where a company's success depends on its reputation for quality, safety, and socially responsible products and processes, Intertek employees and contractors make a difference. Whether it's testing in the lab or field, engaging with customers, or helping our operations run smoothly, every role is essential to delivering Total Quality Assurance to our customers.
Intertek also provides specialized staffing and outsourcing agencies operating in the engineering and technical services marketplace. Our competitive advantage lies in our unique ability to provide highly qualified personnel that clearly meet the client's needs, expectations and site placement requirements. Intertek provides an impressive ability to identify, screen, hire and deploy not only expatriate resources but also local and regional expertise. This proficiency is not easily found in today's marketplace, thus positioning Intertek to contribute significant value to the client's local labor content and sustainable development initiatives.