Assala Energy
Port-Gentil, Gabon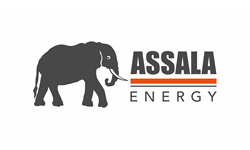 ---
Description
Assala Energy is a young and dynamic Oil and Gas Exploration and Production company with an exciting operated asset base in Gabon, firm core values and a keen sense of responsibility to our employees and stakeholders.
We are currently seeking to identify and attract a colleague for our Rabi-based Maintenance department for the role of Maintenance Instrumentation and Automation Supervisor.
You will supervise the maintenance of instrumentation and automation equipment (pneumatic, hydraulic, analogue and digital electronic devices, regulation, distributed control system, safety instrumented systems) in line with the procedures and recommendation provided by manufacturer or methods.
Additionally, you will be responsible for ensuring that safety standards and compliance codes are met, as well as oversee the scheduling of workers, thus optimizing operation and cost effectiveness.
Your work scope will include:
Optimize availability and efficiency of instrumentation devices. Focusing on critical equipment/unit (power generation, gas compression, air compression, transfer/export pumps,etc)
Identify, analyse, plan required maintenance work (reparation, replacement, required spare parts, required resources, procedure to be followed, sequence of the operation).
Ensure proper/relevant spare part stock level is available and maintained.
Act as technical advisor
Analyse, monitor performance of instrumentation equipment/devices and derive any required mitigation.
Use available daily reporting to derive/assess any potential threat /conflict with regard to equipment availability.
Establish daily, weekly, monthly work activity schedule for the maintenance instrumentation and automation team.
Coordinate job execution as per plan and take active part in the maintenance execution
Ensure the proper procedure and relevant SAP process is followed by the team
Propose modification/improvements to hierarchy in order to optimize efficiency and availability of instrumentation at site.
Ensure maintenance work is done with proper quality with regards to applicable standards and regulation.
When required, work closely with Maintenance instrumentation and automation discipline lead from method support team
When required, take part to pre-com/com activities
Manage/lead maintenance instrumentation team: annual performance review, objectives definition/evaluation
Requirements
We are looking for strong technical skills, combined with excellent leadership capabilities and collaborative attitude. Fluency in French is essential, so is proven experience working in emerging countries where you have developed cultural sensitivity.
Additionally, your will have:
Relevant Degree in an Engineering-related discipline with further education in Instrumentation and Automation
Practical experience in preventive and corrective maintenance of instrumentation equipment/devices such as, ut not limited to: actuators, valves, positioner, transmitters, regulation loops, F&G detectors, pneumatic and hydraulic panel, DCS, SIS
Project Management experience, and proven success in executing projects in a timely manner, on schedule and within budget
Demonstrated ability to work creatively and analytically in a problem-solving environment in a collaborative, innovative manner
HSSE & Compliance focus
Benefits
This is a fixed-term staff role for 12 months (with possible extension), offered on a rotational basis and located in Gabon. You will have a comprehensive package inclusive of a net of tax salary, site allowance and yearly performance bonus.