BP

Featured Employer
Blaine, Washington, United States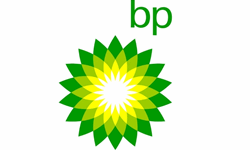 ---
Key Accountabilities:
Assists Process Control Engineers in identifying, evaluating, implementing, improving, and troubleshooting new and existing minor advanced controls.
Understand and apply company HSE and MOC practices, policies, and procedures
Develop and maintain safe behaviours and an awareness of the associated risks in routine activities
Participate in and, where appropriate, own the outcomes of Hazops and other safety reviews / audits
Participate in knowledge transfer with other BP facilities
Implement best practices as appropriate
Performs other related duties as required
Assist in maintaining and supporting the Process Control Hardware and Network (Microsoft based Process Control), including (but not limited to):
- System availability
- System integrity
- System security
- Hot spare system
- VMWare Virtual Environment
- DCS displays
- DCS tag functionality
- Maintain Training Simulator
- PI Database
- Documentation
Assist in supporting integration of the control system, laboratory system, IT system and other third-party systems
Identify and implement efficient work processes
Perform backups and database maintenance
Create and maintain system documentation (procedures, backup, recovery, troubleshooting, architecture, etc.)
Assist in management of emergency recovery plans and procedures
Manage spare parts
System Monitoring:
> Logs -- system and application
> Disk space
> Machine and network performance
> Security
> Percent utilization

Development:
Provide DCS system support, including: monitoring, troubleshooting, maintenance recommendations, upgrade commendations, and implementation
DCS patches and Microsoft patches
Serve as a key interface to DCS vendors on hardware purchases (configuration, tracking, pricing, etc.)
Provide I&E and Operator training on control systems
Implement operator interface improvements (graphics, reports, journals, data analysis)

Education:
Formal qualifications constituting university degrees, examination certificates that confirm a level of educational attainment or licenses.
Membership of a technical or professional body that has confirmed an individual has reached a level of capability within a technical or professional field (usually but not necessarily obtained through examinations) or Formal certification that they can undertake specialist work or processes e.g. PMI.
Experience:
Five years' experience in DCS for refining, chemical, nuclear industry or other related fields
Microsoft Certified Server Administrator (MCSA)
Cisco networking certifications (CCNA, CCENT, CCNP)
Coding and logic competencies or experience
Server and Database maintenance
Windows scripting
Experience working with Honeywell Experion and TPS hardware and software
Knowledge of server virtualization technologies