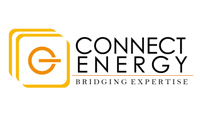 ---
Responsible for the overall personnel matters of the offshore crews. Assists in monitoring crew movement, transfers, probations and promotions.
Submission of headcount report and organization charts monthly.
Assists in matters relating to performance reviews, salary and bonuses required from time to time, such as payment instructions and letters to crew.
Attend to crew queries/requests and requests from time to time.
Assist Marine Supervisor / Master with the crew change schedule to ensure non disruption to the offshore operations.
Ensure proper coordination of travel arrangements for offshore crews in liaison with the crews, Marine Supervisor / Masters, travel companies, crewing agents and manpower service companies where applicable. This includes meet and greet, flights arrangements, accommodations, transport, work permits and work visas, etc.
Coordinate the travel arrangements of the offshore crew as required, which include arrangement for Medical Examination/Vaccination, visa, flights and equipment, BOSIET exemption.
Coordinate with local agencies for travel arrangements at Philippines and Thailand &, which include comparisons of quotations.
Ensure that all logistics arrangements are made in accordance to company policies and guidelines.