BP

Featured Employer
Whiting, Indiana, United States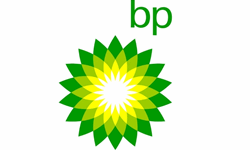 ---
The Fresh Air Technician maintains the BP Whiting Refinery's Self Contained Breathing Apparatuses (SCBA) and Fresh Air hose line program for BP Operations and BP Maintenance crafts. The Fresh Air Technician will perform the following work to accomplish: The yearly compliance testing of all Emergency SCBAs; the cleaning, inspection and testing of all Non-Routine used SCBAs and the cleaning, inspection and testing of all Fresh Air Buggy Cart equipment.

Must be able to work a multiple and/or flexible work shift with overtime.
Job Accountabilities
Scott Posi test on SCBAs, SKA-PAKs and Facemasks.
Clean, inspect, test and repair Scott Hoses used in the fresh air process.
Clean, inspect, test and repair the Pressure Regulator and Manifold used in the fresh air process.
Deliver breathing air cylinders to the field with a fresh air cart when the cart is requested by the Maintenance Supervisor.
Perform Operational Rounds which include traveling to each unit that owns SCBA equipment to verify that their equipment is clean and ready for use.
Return the Operational equipment, 30 minute bottles, used buggy cart equipment and the used SCBA equipment to the Safety Center.
Return the filled 30 minute bottles, buggy cart content and the cleaned, inspected and tested Operational and Buggy Cart SCBA equipment to the proper refinery area and to the proper unit.
Visit each unit once a year for the purpose of annual compliance testing.
Leave an equal number of loaner SCBA equipment in place of the packs that the Fresh Air Technician brings back to the Safety Center to perform the equipment's annual BP C-5 Policy clean, inspect, repair and test.
Breakdown the Scott AV2000 and AV3000 facemasks and wash and dry and reassemble them.
Assemble Fresh Air Buggies with the appropriate material necessary for the Fresh Air process.
Perform a Gas Test once, on all breathing air cylinders, received from Airgas Company.
Driving a 16' trailer and backing that trailer into locations.
Must be able to lift at least 50 pounds, climb stairs, and hold a valid Driver's License

Education
A high school diploma or equivalent qualifications.

Certifications/Licenses
Air Supplied Specialist Training - Americas Certification from 3M Scott Fire and Safety
Air Supplied Technician Training - Americas Certification from 3M Scott Fire and Safety


If you are selected for a position in the United States, your employment will be contingent upon submission to and successful completion of a post-offer/pre-placement drug test(and alcohol screening/medical examination if required by the role) as well as pre-placement verification of the information and qualifications provided during the selection process. The drug screen requires a hair test for which BP must be able to obtain a sufficient hair sample for analysis (~4 cm/1 ½" scalp, or > 2 cm/¾" body - arms & armpits/legs/chest)

As part of our dedication to the diversity of our workforce, BP is committed to Equal Employment Opportunity. Applicants will receive consideration for employment without regard for race, color, gender, religion, national origin, disability, veteran status, military status, age, marital status, sexual orientation, gender identity, genetic information or any other protected group status. We are also committed to providing reasonable accommodations for qualified individuals with disabilities and disabled veterans in our job application procedures. If you need assistance or an accommodation due to a disability, you may contact us or have one of your representatives contact us at ; or by telephone at 281.366.1999.

Read the Equal Employment Opportunity is the Law poster and the poster supplement - for more information about Equal Employment Opportunities. (Spanish version)

BP is an equal employment opportunity and affirmative action employer. View our policy statement