North Oil Company

Featured Employer
Doha, Doha, Qatar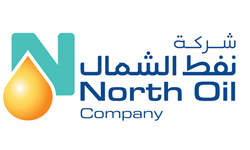 Company: North Oil Company
Skills: Geophysicist, Geotechnical Engineer
Experience: 15 + Years
Education: Bachelors/3-5 yr Degree
Employment Type: Full Time Salaried Employee
Location: Doha, Doha, Qatar
No location/work authorization restrictions found.
---
This position reports directly to the Head of Engineering & Commissioning.

Accountabilities:
· Ensure safety and timely completion of projects.
· Ensure NOC rules, specifications and procedures are followed in the execution of projects.
· Ensure Technical Authority role for the Geophysical/Geotechnical & Geohazards disciplines.
· Ensure cost saving in budgeting and projects are executed within the estimated time frame and cost.
· Ensure no damage to any NOC or other operators' assets and environment in the course of executing projects.

Activities:
HSE
· Ensure and promote the application of NOC HSE and Safety Engineering rules and specifications
· Ensure that contractors comply at all times with safety rules and provide the required HSE documentation related to the survey operations taking actions as required in case of disregards.
· Promote safety culture within NOC personnel and contractors as well as reporting of anomalies.
· Ensure and monitor the safety of personnel and installations as well as protection of the environment in his activities.
MENTORING
· Identify and assess local technical survey specialist for further recruitment
· Elaborate and Conduct competence enhancement program (knowledge transfer) of local specialist
· Supervise activities of local specialist (if any)
· Provide courses in his/her competency discipline to internal and external parties
STUDIES
· Desktop study for site assessment using base maps and satellites imageries provided by Geomatics department as well as the Geophysical and Geotechnical site investigations data.
· Know the geological surface, especially sedimentary, structural and geomorphologic processes, and their impact in terms of geological hazards.
· Know the geophysical signatures and geological indicators of geohazards that may adversely affect the offshore oil and gas installations.
· Mastering the interpretation of seismic data, mainly 2D and-or 3D seismic, but also high-resolution and potential methods data to specific offshore site reconnaissance surveys.
· Mastering the integration of hydrographic and geotechnical data, from different sources and with different resolutions. to allow a thorough interpretation of the seabed and sub-seabed conditions for the installation of drilling and field development structures.
· Use of seismic attributes, analogue and geotechnical data for potential geohazards detection.
· Define, specify and carry out necessary technical studies in order to propose robust and optimized technical solutions.
· Interact proactively with other NOC entities involved in the studied technical subjects (Drilling, FO, Marine, HSE, Geosciences).
· Provide robust and reliable geohazards reports required prior to drilling operations.
· Support preparation of the drilling activities with respect to jack up rig installation by ensuring minimum required data are available, by defining risk areas and simulating legs penetration and soil reaction.
· Liaise with shareholders technical experts for approval of piling, foundations design of offshore structures or other required critical technical matters.
· Execute location preparation studies, pre-project studies for offshore geophysical and geotechnical site surveys.
OPERATIONS
· Evaluate, plan and execute the geotechnical/geophysical surveys needs in an optimized way considering the operations constraints.
· Prepare scope of work, cost estimates, budgets, technical dossiers for CFTs packages for offshore geophysical and geotechnical operations.
· Lead the technical review of the bidders proposals and prepare technical recommendations accordingly.
· Participate proactively in the scoping, CFT process, award and technical management of any Frame Agreement for geotechnical/geophysical offshore survey activities.
· Review and approve contractors deliverables from offshore campaign preparation to final geophysical/geotechnical reports.
· Supervision of HR2D seismic data processing and reprocessing
· Plan and organize the supervision of the offshore geophysical/geotechnical campaigns to ensure technical compliance of the contractors with the Contract/Frame Agreement.
· Supervise the offshore data acquisition campaigns as Company representative.Plan and conduct contractor's vessel, equipment and personnel pre-mob audits in liaison with HSE and Marine entities.
· Ensure bridging documents and SIMOPS procedures if required are timely approved before offshore mobilization.
· Plan and conduct KOM with contractors, JSA/work permits meetings in liaison with FO entity.
· Ensure integration of acquired data in NOC and GIS database in coordination with Geomatics department
· METHODS
· Develop and implement the necessary technical specifications, working procedures, instructions & tools for this discipline.
· Promote and support innovation and cost reduction initiatives in the geophysical/geotechnical disciplines.
· Report to Engineering Head regularly with weekly report and when decisions impacting E&C activities must be taken.
· Collaborate with Métier representatives from shareholders technical organizations for disciplines outside geotechnical/geophysical scope (ex: Metocean, seismic discipline).
· Meet on a regularly basis the local contractors and ensure market knowledge in liaison with E&C Contracts duet.

Profile Required
· Minimum Qualification: B.Sc. in Geosciences.
· 15 plus years of experience in Geophysical/Geotechnical for offshore locations and experience in QA/QC.
· Good sense of team spirit, leadership, strong interpersonal & soft communication skills. Fluent in English both verbal and written.