Saudi Aramco

Featured Employer
Dhahran, Saudi Arabia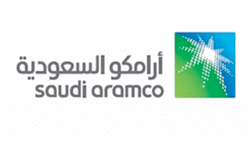 ---
Req Number: 17776BR

Position Description:
Facilities Planning Department (FPD) is responsible for the development and coordination of the capital program throughout the Company. The successful candidate will be part of the Infrastructure Facilities Planning Division (IFPD) within FPD.

The Infrastructure Facilities Planning Division (IFPD) comprises of Building & Industrial Support Group, Communities & Homeownership Group, and Area Planning Group. IFPD's responsibilities include conducting long-range planning, land usage and area master planning, residential community master planning, and engineering feasibility studies. Responsibilities also include preparing scoping papers that are the basis for design development, and supporting the funding of capital projects.

Minimum Requirements:
A potential candidate for this position, should have:

Education: B.S. in Civil Engineering.

Experience: Twelve (12) years, preferably in the oil industry or similar process industry, where the incumbent is clearly recognized as an expert in his/her field.

Thorough knowledge of engineering practices and economic principles, calculation methods, design details, U.S. and Aramco's Codes, Standards and Specifications.

Excellent written and oral technical presentation skills.

Duties & Responsibilities:
As a Facilities Planning Specialist, your primary role is to:

Conduct and manage community master plans and land use studies addressing corporate future growth areas including support facilities requirements.

Provide professional planning support on urban and regional development, land use application process, urban design, sustainability and environmental considerations.

Prepare scoping papers to define capital projects on urban and support facilities.

Interface with Operating Organizations, New Business Development, Engineering and Project Management.

Prepare presentations to Corporate Management.

Provide full-time consultation to Saudi Aramco management and other organizations.

Mentor the training of future Facilities Planning Specialists.