Grupo Epalmo

Featured Employer
Île-de-France, France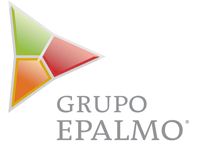 Company: Grupo Epalmo
Skills: Installation Engineer
Other Skills: Experience in similar position within Deep-Water project environment : more than 10 years, English oral and written mandatory, Oral French advantageous
Experience: 15 + Years
Education: Masters Degree
Location: Île-de-France, France
In order to apply for this position, applicants MUST meet the following criteria. If your resume does not match these criteria, you will not be able to apply for this position.

Authorized to work in: France
---
Service dimensions PBF Budgets: Multi-annual projects budget including ZINIA2 (circa 1200 MUSD), DALIA 3 (circa 700 MUSD), CLOV 2 (circa 450 MUSD), and other infills projects Drilled. Missions: > The service holder is responsible for the Installation Engineering aspects of ZINIA 2 and DALIA 3 projects (but not limited to) and especially with the several SURF CTRs based in Europe. > The service holder reports to the PBF SURF Installation Manager (France and/or Angola) . > The service holder is also accountable for demonstrating an exemplary behaviour with regard to HSE rules & requirements and for implementing and controlling HSSE rules within his area of responsibility. > The serviceholder shall observe strict confidentiality in the performance of his duties. Activities 1. To promote safety culture within the project and his/her activities. Lead by exemplarity to have the team members and colleagues adhering and contributing. 2. To ensure that safe and ethic working practices are carried out within the activities that he/she is managing or interfacing with. To guarantee the compliance on his activities. 3. To ensure that state of the art, TEPA referential and local rules/laws are complied with and captured in all contractual requirements. 4. To work by anticipation. 5. With the spirit of One TOTAL values, to establish and manage his/her activities motivating his/her counterparts and to work diligently to meet the targets of the Projects. 6. To promote innovation as far as compatible with good enough approach for all activities. To seek optimization and savings all along the different phases of the project. To focus on costs without impairing QHSE objectives. 7. To keep the PBF Lead Planner (Angola), the Package Manager & Leaders and all the relevant parties informed regarding ongoing activities status. To advise the Package Manager & Leaders on relevant actions/decisions. 8. Adopt and demonstrate an exemplary behaviour with regard to H3SE and to implement H3SE rules and requirements within his area of responsibility. 9. Lead the review/ validation of all necessary installation engineering, offshore operations and pre-commissioning documents. 10. Control the readiness of the documentation by timely reviewing / validating the documentation issued by Contractors (H3SE, logistic and technical documentation), in compliance with Project Specifications and Procedures, TOTAL General Specifications, Discipline requirements and international norms and standards, in compliance with the schedule and with the aim to optimize costs without impacting the required level of Quality and Safety. 11. Raise consequently necessary comments and highlight unsafe design, deviations, unacceptable / unjustified design choices, constructability issues... 0. Support the SURF Installation manager, SURF technical leader and SURF package leader for - Resolution of any technical problems, - Anticipation of problems - Possible technical optimization & improvement - Estimation/monitoring of the schedule associated to the activities under his responsibility 12. Follow/supervise in Angola, when necessary, at construction yards or logistics bases the load-out and sea fastening operations. 13. Supervise installation activities ensuring that they are carried out in a good workmanship in accordance with project requirements, Company procedures, strict compliance to HSE regulations and QA/QC policy within the agreed schedule. 14. Follow/supervise the CPY representative who are o/b CTR offshore installation vessels or on onshore yard for load-out. 15. Provide technical assistance to the CPY representatives who are o/b CTR offshore installation vessels or on onshore yard for load-out, such as validation of Management of Change. 16. Review/approve the specifications of the Contractor's proposed vessels according to Company's requirements including response plans and risk identification. Prepare the approval of the vessel with LSO and TEPA marine from one hand, and with the MWS from a second hand. 17. Prepare the "supervision manual" for the offshore installation teams. 2 / 2 19. Prepare SIMOPS dossiers especially for operations close to or on-board FPSO. 20. Propose to Installation Manager planning optimization coordination between the vessels in order to prevent or minimize stand by time (especially on Company's account) and / or production shut down. 21. Follow/approve testing activities (FAT, EFAT, SIT, etc) performed by Contractor(s) from an Engineering point of view 22. Prepare the SOW for MWS and ensure the follow up. Coordinate the attendance of MWS during all required installation phases including load-out. 23. Assist the SURF installation Manager for answering to relevant Management of Change Requests 24. Coordinate with pre-commissioning engineer for activities related to his discipline 25. Resolve or propose resolution plan for particular technical challenge(s), which may occur during the execution of the operations under his responsibility. 26. Participate in all necessary meetings with Contractors (weekly progress meeting, monthly status meetings, technical meeting ...). 27. Keep daily contact with installation teams and ensure proper progress reporting to management. 28. Follow/approve testing activities (FAT, EFAT, SIT, etc) performed by Contractor(s) from an Engineering point of view 29. Liaise with the other Package teams of the project in matters related to engineering and manage or ensure an adequate management of installation engineering-related interfaces, in close liaison with SURF Interface Engineer. 30. Participate to project reviews as requested by TOTAL's referential (HAZOP, HAZID, PRs...). 31. Prepare the SOW for MWS and ensure the follow up of the CFT. Coordinate the SURF CTR documentation review by the MWS and chec k the implementation of the MWS comments by SURF CTR. Coordinate the attendance of MWS during all required installation phases including load-out. 32. Assist the SURF installation Manager for answering to relevant Management of Change Requests 33. Coordinate with installation engineers for activities related to his discipline 34. Coordinate with pre-commissioning engineers for activities related to his discipline 35. Coordinate the CPY representatives mobilization for different SUFR CTR vessels 36. Gather 'lessons learnt' and provide feedback to other TOTAL E&P entities as required 37. The service holder will be based in SURF Contractor office in Suresnes (France), with regular offshore missions. Context and environment The PBF (Project brown field) entity is in charge all brown field project on Block 17 which comprises GIRASSOL, DALIA, PAZFLOR and CLOV field The Block 17 is operated by Total EP Angola (40%) on Block 17 with Statoil (23.3%), Esso, (20%) and BP (16.7%) as partners The main forecast brown field projects are: > Zinia Ph2 : tie back to PAZFLOR , 5 new producer and 4 new water injection wells; on execution phase > Dalia Ph 3 : tie back to subsea DALIA network with 6 new producer wells; on execution phase > CLOV Ph3: on pre-project phase > Dalia Ph4 : on conceptual phase > PBF Projects will be developed with the objectives to maximize economical results by optimizing the reserves, the schedule and/or reducing the costs, while maintaining the technical quality of the installations, with high H3SE requirements and focus. The Angolan content of the work will also be a key factor to its success. Accountabilities 3 / 2 The SURF PBF package will work on all the ongoing PBF projects through a SURF transverse organization. The Service holder will work on several projects at different stage in the same time. The service holder shall be able to work easily in a transverse team. The service holder is also accountable for respecting H3SE rules and requirements and for ensuring their application within h is scope of responsibility. The service holder is also accountable for demonstrating, individually, an exemplary behaviour with regard to H3SE rules & requirements. For the projects on basic/CFT phase or in execution phase, the Service holder is responsible to promote the good enough approach for all activities and to focus on costs without impairing QHSE objectives. He shall ensure that selected solutions are mature or well qualified. The Service holder is responsible of the control of the installation engineering and the offshore operations. He shall ensure that the specific installation issues are well-covered and optimized in design and fabrication engineering. He is actively involved in the review of all installation engineering documentation produced by SURF Package The service holder shall ensure the readiness of the technical documentation (analyses / procedures and manual). He shall adopt a lean approach in particular for document review to reach an acceptable level of quality. The service holder shall ensure the CTR documentation review by the MWS. He shall ensure the attendance of the MWS during all required installation phases including load-out The service holder shall assist the installation Manager in the coordination of all transverse activities. The service holder shall ensure that all SURF engineering deliverables are timely issued and fitted for purpose. The service holder shall also ensure that engineering interfaces with other concerned packages are dully dealt with and managed. The service holder shall liaise and interface with TEPA subsea department for the offshore work delegate to TEPA. Qualifications/Experience required Qualification : Engineering degree or equivalent
Professional Experience : minimum15 years Experience in similar position within Deep-Water project environment : more than 10 years Languages : English oral and written mandatory, Oral French advantageous Good communication and negotiations with Contractors and Suppliers are required with frequent participation to technical wor kshops and committees.
With 18 years of activity around the world, Grupo Epalmo, based in Porto, Portugal, is acknowledged in its own country and in the international markets for its competence, accuracy, professionalism and perseverance, being one of the major business groups experienced in Human Resources, Temporary Work, Professional Training, Consulting, Construction and Industrial Maintenance.
Grupo Epalmo has always followed a business dynamic focused on both clients and collaborators, and though mainly directed on the Energy, Industrial and Construction areas, it has been increasing its investments regarding the conquering of new and ambitious goals and markets.
Based always on a spirit of professionalism and supported by a technical and theoretical know-how, Grupo Epalmo, and its highly qualified and motivated teams, is the first to provide services with the aspiration to best serve the clients' demands, with dedication and consideration.
Operating in more than 20 countries, including Angola, we provide our teams and specialists, for operators in the international energy sector, from Oil & Gas and industrial maintenance, to nuclear and construction.
Grupo Epalmo, Headquarters;

Rua S. Lourenco 12 1 Sala 1 e 6
Apartado 1120
4446 – 909 Ermesinde – Portugal
Tel: (+351) 229 773 650
Fax: (+351) 229 733 544
For more information's and Resumes Submittals please use the following:
www.grupoepalmo.com