Baker Hughes

Featured Employer
Le Creusot, France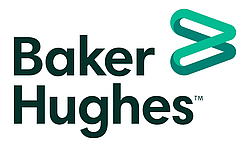 Company: Baker Hughes
Skills: HR - General, Operations Management
Education: High School/Secondary
Employment Type: Full Time Salaried Employee
Location: Le Creusot, France
No location/work authorization restrictions found.
---
Baker Hughes est actuellement à la recherche d'un(e) Gestionnaire Administration du personnel au sein de son équipe d'Opérations des Ressources Humaines basée au Creusot.
Cette équipe est le premier point de contact pour toutes les questions relatives aux ressources humaines telles que les avantages, les questions de politique générale et toutes autres questions liées à l'emploi. Vous rapporterez au Chef de l'équipe d'Opérations. Le rôle du Gestionnaire Administration du personnel est de travailler efficacement au sein de l'équipe afin de veiller à ce que l'exécution des politiques et processus en matière de Ressources Humaines reste homogène et conforme.
Le/la candidat(e) idéal(e) aura une attitude positive avec d'excellentes compétences en matière de service et sera quelqu'un qui s'épanouit dans un environnement de travail dynamique.
Responsabilités directes :
Etudier les requêtes qui lui sont attribuées et fournir des réponses dans les délais parmi les différentes responsabilités du RH, par exemple :


Questions générales relatives aux RH

Avantages

Salaires

Systèmes de management RH

Attestations d'emploi

Questions relatives aux documents d'immigration

Primes


Conseiller les directeurs et employés sur les politiques RH, procédures, instructions et programmes

S'assurer que la documentation adéquate est créée et les rapports traités convenablement

Vérifier l'intégrité des données dans tous les systèmes RH

Garantir la conformité totale vis-à-vis des politiques et pratiques relatives à BHGE

Tout autre action correspondant aux responsabilités de ce rôle ou attribuée par l'équipe de direction RH

Compétences requises, connaissances et capacités :
Experience confirmée en tant que Gestionnaire du personnel ou équivalent (combinaison fomation/expérience)

Capacité à travailler en équipe

Capacité à gérer des processus commerciaux avec supervision générale

Capacité à évaluer les problèmes et les résoudre rapidement ou identifier l'équipe adéquate pour les résoudre

Capacité à hiérarchiser et organiser

Excellentes compétences en communication, aussi bien écrite qu'oral

Capacité à coordonner l'équipe des Opérations du Personnel (Global People Operations), les RH et l'organisme à tous les niveaux

Capacité à gérer des situations sensibles et maintenir un haut degré de confidentialité

Grande attention aux détails

Français courant

Compétences souhaitées :
Une connaissance d'Oracle, SAP ou tout autre HRIS serait un avantage

Compréhension des politiques et processus RH, notamment les activités Horaire et Présence

Familier d'un environnement clients et capacité à atteindre des objectifs identifiés

Connaissance concrète des outils de gestion des requêtes

Connaissance du pack Office dont Word, Outlook et Excel

Connaissances des Procédures Office

Une connaissance de la législation française de l'emploi et des salaires serait un avantage

Anglais souhaité

Lieu :
Le Creusot, France
L'entreprise
Baker Hughes, est la première et la seule société au monde dans le secteur du Fullstream. En fournissant des produits, des services et des solutions numériques intégrés pour l'industrie du pétrole, nous déployons des machines pour améliorer la productivité des clients, la sécurité et la gestion de l'environnement, tout en réduisant les coûts et les risques à chaque étape.
About Us:
Baker Hughes, a GE company (NYSE:BHGE) is the world's first and only fullstream provider of integrated oilfield products, services and digital solutions. Drawing on a storied heritage of invention, BHGE harnesses the passion and experience of its people to enhance productivity across the oil and gas value chain.
BHGE helps its customers acquire, transport and refine hydrocarbons more efficiently, productively and safely, with a smaller environmental footprint and at lower cost per barrel. Backed by the digital industrial strength of GE, the company deploys minds, machines and the cloud to break down silos and reduce waste and risk, applying breakthroughs from other industries to advance its own.
People are a key part of our success and how we do business; hence, we invest in our 64,000+ employees in over 120 countries. Fostering a diverse and inclusive workforce is not just the right thing to do, but critical to achieving a competitive advantage.
Follow Baker Hughes, a GE company on Twitter @BHGECo, or visit us at BHGE.com.
Role Summary:
BHGE is currently seeking a HR Advisor within their People Operations team based at Le Creusot. This team are the first point of contact for all HR issues such as benefits, general policy queries and other employment related issues. You will be reporting to the People Operations Team Lead. The role of the HR Advisor is to work efficiently within the team to ensure the execution of HR policies and processes remains seamless and compliant.
The ideal candidate will have a positive demeanour with excellent customer service skills and will be someone who thrives in a busy work environment.
Essential Responsibilities:
Investigate assigned queries and provide a helpful and timely response across the many disciplines of HR, some examples are below;


General HR Enquiries

Benefits

Payroll

HR System

Employment Verification Letters

Immigration Enquires and Letters

Reward & Recognition


Counsel managers/employees on HR policies, procedures, guidelines and programs

Ensure the correct documentation is created and record managed appropriately

Support Data Integrity initiatives in all HR Systems

Ensure full compliance with all BHGE related policies and practices

Any other duties that reflect the responsibilities of this role, or as assigned by the HRSC management team

Qualifications/Requirements:
Proven experience as HR administrator or equivalent combination of education and work experience

Ability to work in a team environment

Ability to administer business processes consistently with general supervision

Ability to assess problems and promptly resolve or identify appropriate team to resolve

Ability to prioritise and organise

Excellent communications skills, both written and verbal

Ability to co-ordinate across the Global People Operations, HR and organisation at all levels

Ability to handle sensitive situations and maintain a high degree of confidentiality

Great attention to detail

French speaking essential

Desired Characteristics:
Knowledge of Oracle, SAP or any other HRIS would be advantageous

Understanding of HR policies and processes, including Time & Attendance activites

Familiarity with customer service environment and ability to meet identified targets

Working knowledge of service request management tools

Knowledge of Microsoft packages including Word, Outlook, Excel

Knowledge of Office Procedures

An appreciation of French Employment Legislation & Payroll environment would be beneficial

Working knowledge of English would be beneficial


Locations:
Le Creusot, France
Baker Hughes, a GE company is an Equal Opportunity Employer. Employment decisions are made without regard to race, color, religion, national or ethnic origin, sex, sexual orientation, gender identity or expression, age, disability, protected veteran status or other characteristics protected by law. Learn more