Baker Hughes

Featured Employer
India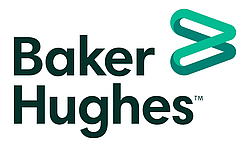 ---
Role Summary:
As a Lead Software Engineer, you will be responsible for designing and programming a small module or a large component and designing a feature, set of features, or whole feature area. She/he will work independently and contribute to the immediate team and to other teams across business. She/he will be responsible for contributing to back end development with focus on SaaS based product development for Digital Industrial Platform (Predix- Industrial IOT Platform).
Essential Responsibilities:
Capture system level requirements by brainstorming with Sr. Architects, Data Scientists, Businesses & Product Managers
Identify the scope of the work, provide initial estimate and justify the estimate with facts
Demonstrate the understanding of Agile software development lifecycle and able to distinguish the core inputs and outputs in each cycle.
Engage in technical discussions; participate in technical designs and present technical ideas through white boarding
Work closely with your peers and keep engaging in a fast pace technical design and development team Execute in a fast pace delivery mode and focus in delivering tasks to meet the product release goal
Maintain code quality through best practices, unit testing and code quality automation
Seek and provide feedback on design and development
Demonstrate the ability to make informed technology choices after due diligence and impact assessment Understand whole product, its modules and the interrelationship
Qualifications:
Bachelor's Degree in Computer science or in "STEM" Majors (Science, Technology, Engineering and Math)
A minimum of 8 years of professional experience OR Master's degree with 6 years of experience OR PhD with 3 years of experience.
Desired Characteristics:
Strong knowledge of Object Oriented Analysis and Design, Software Design Patterns, .NET and Java coding principles
Expert level development skills in modern Javascript/CSS/HTML5 UI implementations.
Expert level development skills in one language and proficiency/familiarity in two others (C#/.NET, Java, NodeJS, Python, etc.).
Experience with SQL datastores such as PostgreSQL, SQL Server, Oracle, etc.
Experience developing for, configuring, and supporting Cloud computing solutions is a plus (Cloud Foundry, AWS, MS Azure, Google Cloud, etc.)
Strong experience in web services (REST etc.)
Hands-on experience in utilizing Spring Framework (Core, MVC, Integration and Data)
Experience with GIT and code management best practices
Good knowledge of code quality standards and best practices
Knowledge of building and integrating automated testing
Experience working in a DevOps and continuous integration and delivery environments would be a plus