Baker Hughes

Featured Employer
Bengaluru, Karnataka, India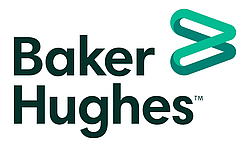 ---
Essential Responsibilities:
Build Continuous Integration, Continuous Delivery, and Continuous Deployment software tools that will support, enhance and grow our CI and CD capabilities.
Build Scripts:Utilize standard scripting tools to define the builds.
Create Reusable Artifacts:Reusable code base needs to be organized into libraries with versions and consumed from repositories during the build process.
Create Deployment Scripts:Configurable deployments need to be automated using the deployment scripts.
Develop Automated Tests:Unit tests & functional test needs to be automated using the test suites.
Develop Continuous integration:Aim for continuous integration builds and alert the developers when the build breaks with build report.
Ability to automate Release Notes generation by integrating CI tool framework with Bug tracking system.
Maintain Separation of Environments:Create and maintain multiple non-polluting application environments with a clear separation (Dev, QA, UAT, Stage etc.,).
Develop Build Promotion and Demotion: Develop and execute the promotion process (Dev->QA->UAT->...etc.) and a process to remove builds that fail from the environment.
Assist the engineering teams by improving productivity in development integration and automation.
Improve our knowledge base and provide thought leadership in development automation, continuous integration, and continuous delivery.
Qualifications/Requirements:
Bachelor's Degree in Computer Science or in "STEM" Majors (Science, Technology, Engineering and Math).
A minimum of 10 years' professional experience in DevOps or build/release; OR Master's degree with 8 years of experience in DevOps or build/release.
Experience working in Public Cloud infrastructure (AWS, Azure, GCP)
Should have solid proven, hands-on technical skills in AWS solution architecture & Devops tools
Should have experience leading operations team, maintaining KPI's like "lead time", Throughput, Resource(team) optimization and maintain customer SLA
Should have experience in provisioning and supporting production grade applications/products on cloud for at least 2 years.
Atleast 4+ years in devops & cloudops, Cloud Infra Management and Release Management
Has to have experience in cloud solution architecture - Designing, implementing and migrating production grade applications on cloud
Experience in Cloud Infra - AWS (Must), Azure and GCP (Nice to have)
Experience in Tools - Provisioning tools (CloudFormation/terraform - must), Jenkins or atleast 1 release management tool (must), Monitoring (New Relic etc), Security tools (Sonarqube etc), GitHub integration, scripting tools (ansible/Chef) and also hands on scripting experience (must), Containers (must),
Strong experience and knowledge in cloud security
Has to be Hands on, expectation is he/she will be doing things by self and guiding team, it is not just managing people kind of role.
Desired Characteristics:
Significant experience with Linux/ Unix Operating systems and one or more scripting languages (e.g. bash, Perl, Python).
Significant experience working with Jenkins (including plugins) or other build automation tools such as Teamcity, AnthillPro, Ubuild/Udeploy or Bamboo.
Experience with bug tracking tools such as JIRA, Version One, Pivotal Tracker, Rally or any other similar tool.
Significant experience with one or more of the following: GIT, GitHub, SVN or Perforce.
Significant experience in automation and scripting using Chef, Puppet, Ansible, SALT, Jenkins, Bash, CFEngine, etc. on Linux/*nix
Strong Experience with one or more of the following: Artifactory, Nexus, or another artifact storage tool.
Extensive Experience with Build tools such as Maven, Gradle, Ant and/or other build tools.
Strong Experience with Embedded Ruby, Groovy or similar tools to develop and automate custom Modules.
Applied experience with modern application technologies and design patterns including Public Cloud infrastructure (AWS, Azure or GCP), distributed computing, horizontal scaling, and database technologies.
Experience with Databases like MySQL, Oracle, MS SQL Server, RDS, Redshift etc.
Experience Deploying code on Cloud based Infrastructure like Private cloud (OpenStack, Bare Metal systems or VM based environments) or Public Cloud (Rackspace or AWS EC2 Instances or Google Cloud) or across Hybrid Cloud Environments.
Embraces technology trends that drive intelligent automation.
Experience using containers like Docker based CI/CD approach.
Location:
Bangalore, India
Baker Hughes Company is an Equal Opportunity Employer. Employment decisions are made without regard to race, color, religion, national or ethnic origin, sex, sexual orientation, gender identity or expression, age, disability, protected veteran status or other characteristics protected by law.