Oceaneering

Featured Employer
Rosyth, Scotland, United Kingdom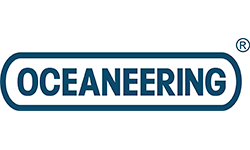 Company: Oceaneering
Skills: Process Engineer
Experience: 5 + Years
Education: Bachelors/3-5 yr Degree
Location: Rosyth, Scotland, United Kingdom
No location/work authorization restrictions found.
---
Company Profile
Oceaneering is a global provider of engineered services and products, primarily to the offshore energy industry. We develop products and services for use throughout the lifecycle of an offshore oilfield, from drilling to decommissioning. We operate the world's premier fleet of work class ROVs. Additionally, we are a leader in offshore oilfield maintenance services, umbilicals, subsea hardware, and tooling. We also use applied technology expertise to serve the defense, entertainment, material handling, aerospace, science, and renewable energy industries.
Duties & Responsibilities
The position holder will be responsible for the development & provision of effective & capable manufacturing processes, ensuring operational risk is established & reduced in support of operations.
They will support continuous improvement and the delivery of strategical projects for the site in alignment with Oceaneering's Enterprise Strategic Objectives (ESO's) and site performance metrics.
They will support production in ensuring readiness for execution by developing & compiling all manufacturing process instructions (Production Packages, Process Recipes, Product Routing, Process Tooling, Parts & Assemblies and Strategy).
Functions
ESSENTIAL
* Individual contributor that is fully proficient in applying established standards.
* Displays confidence and ability to make decisions in ambiguous situations, and coaches others in making more routine decisions.
* Applies broad knowledge of professional discipline or advanced knowledge of specific technical / operational practices.
* Anticipates leadership needs and presents comprehensive recommendations for implementation.
Develop & implement effective & capable manufacturing processes to meet all critical to quality (CTQ) and critical to process (CTP) requirements within operations.
Develop & implement effective systems of work for QHSE, capability, efficiency and repeatability within operations.
Implement Continuous Improvement throughout the business through the application of Total Quality Management and Lean methodologies.
Identify & reduce operational risk in support of operations.
Identify & implement engineering control solutions to improve the level of HSE control within operations.
Identify & implement improvements to enhance process performance, control, quality & capability through analysis and statistical process control (SPC), where applicable.
Identify & implement new manufacturing processes, equipment & upgrades to improve process performance, capability, capacity, throughput, cost modelling, waste reduction, QHSE, technology, innovation and understanding.
Lead & project manage identified improvement projects through full project lifecycle (cost, schedule and supporting resource). To include justification through CBA, technical specification, vendor selection & clarification through manufacture, installation, commissioning, operator training, governing documentation and final sign-off.
Lead & project manage large CAPEX improvement projects and/or multiple projects within the team simultaneously.
Develop, maintain & compile all detailed manufacturing instructions for use in operations (Production Packages, Process Recipes, Product Routing, Process Tooling, Parts & Assemblies).
Develop & maintain all detailed manufacturing support documentation for use in operations (Standard Operating Procedures, Work Instructions, Risk Assessments).
Develop & maintain all detailed process documentation to support the manufacturing processes (SIPOC, HOQ, Process Flow Maps, OCAP's).
Develop & maintain all process capability documentation to support the manufacturing processes (capabilities, design rules, selection criteria, run calculators & cost modelling).
Lead structured problem solving, root cause analysis & quality improvement on product defects & manufacturing process failures. Identify & implement corrective actions and improvements to prevent reoccurrence.
Establish key process metrics for monitoring & documenting process performance, capability and quality.
Create & present reports / data / metrics / material to all levels of the organization.
Provide process technical support to the manufacturing processes & personnel on a day-to-day basis.
Provide process technical support to the full product development lifecycle (Bid Design Reviews, Risk Reviews, process capabilities, mitigations, lessons learned, etc.)
Support & endorse the teams working standards, processes & behaviours. Lead by example.
Support & provide input into the development of strategical projects, objectives and KPI's for the team.
Support & provide input into the personal development of the team (performance management, IDP's).
Support team members in their daily work (influence, coach, assist) and align/adjust based upon business needs.
Support & collaborate with all internal disciplines & departments as required to support business needs and improve performance.
Support the organization's drive towards excellence in QHSE performance.
Consistently d isplay required levels of engagement and a positive 'can-do' attitude while consistently supporting Oceaneering's culture of Safety, Quality, ongoing learning and continual improvement.
Any other roles or tasks as required to support business needs.
Safety
Ensure that the Safety policies and procedures are understood and adhered to so far as is reasonably practicable in order to ensure a safe working environment.
Other
Carry out work in accordance with the Company Health, Safety, Environmental and Quality Systems.
Perform the assigned tasks with due diligence regarding the Integrated Management Systems of the Company.
Eliminate waste of whatever form to suggest the use of more environmentally friendly substances & practices and contribute to the continuous improvement of the environment.
Supervisory Responsibilities
This position has no direct supervisory responsibilities.
Reporting Relationship
This position reports directly to the Process Engineering Manager.
This position may be required to temporarily assume the roles & responsibilities of the Process Engineering Manager.
This position may be required to support, influence and coach others / engineers within the Process Engineering Team.
Critical relationship with others / engineers within the Process Engineering Team.
Qualifications
REQUIRED
Bachelors' Degree in a relevant engineering or technical field (preferably in Quality, Industrial, Mechanical, Electrical Engineering or equivalent).
Minimum of 5 years relevant experience in a Continuous Improvement / Process / Manufacturing / Industrial Engineering role or related discipline with demonstrable evidence of systems and process improvement.
Lean Six Sigma Green Belt Certification.
Proficient in Microsoft Office and other related systems as required for the role.
DESIRED
Leadership Certification & experience.
Solidworks CAD Certification.
Project Management Certification.
Knowledge, Skills, Competencies, Abilities, and Other Characteristics
Analytical - Synthesizes complex or diverse information; Collects and researches data; Uses intuition and experience to complement data; Designs work flows and procedures.
Problem Solving - Identifies and resolves problems in a timely manner; Gathers and analyzes information skillfully; Develops alternative solutions; Works well in group problem solving situations; Uses reason even when dealing with emotional topics.
Technical Skills - Assesses own strengths and weaknesses; Pursues training and development opportunities; Strives to continuously build knowledge and skills; Shares expertise with others.
Oral Communication - Speaks clearly and persuasively in positive or negative situations; listens and gets clarification; Responds well to questions; Demonstrates group presentation skills; Participates in meetings.
Written Communication - Writes clearly and informatively; Edits work for spelling and grammar; Varies writing style to meet needs; Presents numerical data effectively; Able to read and interpret written information.
Teamwork - Balances team and individual responsibilities; Exhibits objectivity and openness to others' views; Gives and welcomes feedback; Contributes to building a positive team spirit; Puts success of team above own interests; Able to build morale and group commitments to goals and objectives; Supports everyone's efforts to succeed.
Cost Consciousness - Works within approved budget; Develops and implements cost saving measures; Contributes to profits and revenue; Conserves organizational resources.
Professionalism - Approaches others in a tactful manner; Reacts well under pressure; Treats others with respect and consideration regardless of their status or position; Accepts responsibility for own actions; Follows through on commitments.
Quality - Demonstrates accuracy and thoroughness; Looks for ways to improve and promote quality; Applies feedback to improve performance; Monitors own work to ensure quality;
Project Management - Develops project plans; communicates changes & progress; completes projects on time and budget; manages project team activities.
Judgment - Displays willingness to make decisions; Exhibits sound and accurate judgment; Supports and explains reasoning for decisions; Includes appropriate people in decision-making process; Makes timely decisions.
Interpersonal Skills - Focuses on solving conflict, not blaming; Maintains confidentiality; Listens to others without interrupting; Keeps emotions under control; Remains open to others' ideas and tries new things.
Leadership - Exhibits confidence in self and others; Inspires and motivates others to perform well; Effectively influences actions and opinions of others; Accepts feedback from others; Gives appropriate recognition to others; Includes others in planning, decision-making, facilitating and process improvement; Develops others skills and encourages growth; Self-reflective and continuously strives for personal improvement.
In-depth understanding of the key principles, concepts, tools and techniques of total quality management and continuous improvement. Awareness of how these can be used to design and deliver a continuous improvement programme.
In-depth understanding of quality improvement tools (5S, DMAIC, FMEA, lean methodologies, Kaizen).
In-depth understanding of problem solving tools and techniques (5-Whys, 8D, Cause & Effect) and how to apply them to identify & eliminate problems.
Oceaneering pushes the frontiers of deep water, space and motion entertainment environments to execute with new, leading-edge connections to solve tomorrow's challenges, today.
As the trusted subsea connection specialist, our experience combined with the depth and breadth of our portfolio of technologies allows us to engineer solutions for the most complex subsea challenges. From routine to extreme, our integrated products, services, and innovative solutions safely de-risk operational systems, increase reliability, and enable a lower total cost of ownership.
We are connecting what's needed with what's next as the world's largest ROV operator and the leading ROV provider to the oil and gas industry with over 300 systems operating worldwide. With our safety-focused and innovative approach, we responsively and decisively react to subsea challenges while providing solutions swiftly and efficiently.
Oceaneering is ranked in the Oilfield Services Top 10 in Rigzone's 2019 Ideal Employer Rankings - find out more here.