Baker Hughes

Featured Employer
Italy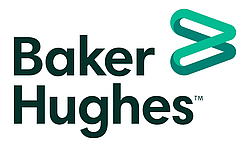 Company: Baker Hughes
Skills: Field Service Tech
Education: High School/Secondary
Employment Type: Full Time Salaried Employee
Location: Italy
In order to apply for this position, applicants MUST meet the following criteria. If your resume does not match these criteria, you will not be able to apply for this position.

---
About Us:
Baker Hughes, a GE company (NYSE:BHGE) is the world's first and only fullstream provider of integrated oilfield products, services and digital solutions. Drawing on a storied heritage of invention, BHGE harnesses the passion and experience of its people to enhance productivity across the oil and gas value chain.
BHGE helps its customers acquire, transport and refine hydrocarbons more efficiently, productively and safely, with a smaller environmental footprint and at lower cost per barrel. Backed by the digital industrial strength of GE, the company deploys minds, machines and the cloud to break down silos and reduce waste and risk, applying breakthroughs from other industries to advance its own.
People are a key part of our success and how we do business; hence, we invest in our 64,000+ employees in over 120 countries. Fostering a diverse and inclusive workforce is not just the right thing to do, but critical to achieving a competitive advantage.
Follow Baker Hughes, a GE company on Twitter @BHGECo, or visit us at BHGE.com.
Role Summary:
BHGE Field Engineers are a vital link providing power to the world. They lead the installation,
maintenance and start-up of a broad range of equipment. This work - cutting edge state-of-the-art technologies and services - provides for the crucial infrastructure to the world's power generation network. GE Field Engineers before acting as a technical competent person has to be a role model in embracing a culture of HSE, Quality and Compliance pillars to be always promoted worldwide
Essential Responsibilities:
As a Field Engineer you will represent BHGE both technically and professionally to ensure that
equipment is installed, maintained and started properly.
Your key responsibilities will include:
Providing on-site technical direction to skilled labor during Centrifugal Compressor Installation, Maintenance and Commissioning activities on Customer

Owned Sites in Remote Oilfields, Industrial Facilities and LNG Plant

Leading Installation, Maintenance, Commissioning Site Activities with proper Customer/Company Schedule Targets

Mindset following strictly Quality and HSE Rules

Utilizing Problem Solving Skills, Engineering Instructions, Drawings, and Process Instructions during Centrifugal Compressor Commissioning and Start-up Activities

Possessing the Technical Capability to troubleshoot and provide routine maintenance

checkout for Centrifugal Compressor Products
Preparation of job-planning documents based to Assignment's Scope of Work (Installation, Upgrade,Outage

Communicating effectively with Service / Installation / Project Managers and Site

Leaders/Site manager on job planning and execution and with Resource Directors regarding site arrivals, departures and job progression
Providing input for Daily Outage and Weekly Installation Reports

Preparing timely and accurate technical reports for Customer records and as Reference

for future Outages
Actively participate to customer and/or contractor meeting and be promoter on their

recurrence and following action plan
Establish through the immediate Report after the Daily HSE Tool Box Talking (mandatory for GE O&G/Contractor personnel) the critical activity tasks and remark any HSE aspect to be followed

Have knowledge of all Quality procedures and documentation applicable to specific

activities and ensure they are properly followed and updated
Ensure that Red Flag Review process for New Units Installation is followed and applied

Ensure Site Quality Check List/Job Cards/Field Procedure are followed and properly

signed
Ensure reports and drawings "marked-up" are completed

Ensure all RCA and Lesson Learned are addressed properly

Ensure all Non Conformity (technical and materials) are properly addressed using BHGE

e-tools and follow up till resolution
Ensure compliance with local/current legislation, requests & requirements present in the

site Safety Manual
Willing to actively participate in NPI (New product Introduction) training to acquire multi-skill

Qualifications/Requirements:
Engineering Degree/High School Technical Diploma or equivalent business

experience/knowledge
Significant related work experience, preferably in the energy or Oil & Gas industry

Strong knowledge on rotating equipment installation/maintenance philosophy

Fluent Italian and excellent command of oral and written English

Strong customer service-orientation, and the ability to communicate effectively with a

range of stakeholders
Proven ability to work efficiently without direct supervision

Environmental, Health and Safety mindset and compliance

This role requires extensive travel

Applicants must be willing and able to travel significantly (not less than 70%) without geographical restriction including offshore

EU Work Permit

Locations:
Florence, Italy
Baker Hughes, a GE company is an Equal Opportunity Employer. Employment decisions are made without regard to race, color, religion, national or ethnic origin, sex, sexual orientation, gender identity or expression, age, disability, protected veteran status or other characteristics protected by law. Learn more
Applications from job seekers who require sponsorship to work in the UK are welcome and will be considered alongside all other applications. However, non-EU/EEA candidates may not be appointed to a post if a suitably qualified, experienced and skilled EU/EEA candidate is available to take up the post, as the employing body is unlikely, in these circumstances, to satisfy the Resident Labour Market Test. For further information please visit the UK Border Agency website: http://www.ukba.homeoffice.gov.uk/visas-immigration/working .
Role Summary/Purpose:
BHGE Field Engineers are a vital link providing power to the world. They lead the installation, maintenance and start-up of a broad range of equipment. This work - cutting edge state-of-the-art technologies and services - provides for the crucial infrastructure to the world's power generation network. GE Field Engineers before acting as a technical competent person has to be a role model in embracing a culture of HSE, Quality and Compliance pillars to be always promoted worldwide
Essential Responsibilities:
As a Field Engineer you will represent BHGE both technically and professionally to ensure that equipment is installed, maintained and started properly.
Your key responsibilities will include:

Providing on-site technical direction to skilled labor during Centrifugal Compressor Installation, Maintenance and Commissioning activities on Customer Owned Sites in Remote Oilfields, Industrial Facilities and LNG Plant

Leading Installation, Maintenance, Commissioning Site Activities with proper Customer/Company Schedule Targets Mindset following strictly Quality and HSE Rules

Utilizing Problem Solving Skills, Engineering Instructions, Drawings, and Process Instructions during

Centrifugal Compressor Commissioning and Start-up Activities

Possessing the Technical Capability to troubleshoot and provide routine maintenance checkout for

Centrifugal Compressor Products

Preparation of job-planning documents based to Assignment's Scope of Work (Installation, Upgrade,Outage Communicating effectively with Service / Installation / Project Managers and Site Leaders/Site manager on job planning and execution and with Resource Directors regarding site arrivals, departures and job progression

Providing input for Daily Outage and Weekly Installation Reports

Preparing timely and accurate technical reports for Customer records and as Reference for future Outages

Actively participate to customer and/or contractor meeting and be promoter on their recurrence and following action plan

Establish through the immediate Report after the Daily HSE Tool Box Talking (mandatory for GE O&G/Contractor personnel) the critical activity tasks and remark any HSE aspect to be followed

Have knowledge of all Quality procedures and documentation applicable to specific activities and ensure they are properly followed and updated

Ensure that Red Flag Review process for New Units Installation is followed and applied

Ensure Site Quality Check List/Job Cards/Field Procedure are followed and properly signed

Ensure reports and drawings "marked-up" are completed

Ensure all RCA and Lesson Learned are addressed properly

Ensure all Non Conformity (technical and materials) are properly addressed using BHGE e-tools and follow up till resolution

Ensure compliance with local/current legislation, requests & requirements present in the site Safety Manual

Willing to actively participate in NPI (New product Introduction) training to acquire Multiskill

Qualifications/Requirements:
Engineering Degree/High School Technical Diploma or equivalent business experience/knowledge

Significant related work experience, preferably in the energy or Oil & Gas industry

Strong knowledge on rotating equipment installation/maintenance philosophy

Fluent Italian and excellent command of oral and written English

Strong customer service-orientation, and the ability to communicate effectively with a range of
stakeholders

Proven ability to work efficiently without direct supervision

Environmental, Health and Safety mindset and compliance

This role requires extensive travel.

Applicants must be willing and able to travel significantly (not less than 70%) without geographical restriction including offshore

EU Work Permit