OCB Oilfield Services

Featured Employer
Doha, Qatar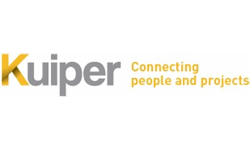 Company: OCB Oilfield Services
Skills: Maintenance Manager
Experience: 5 + Years
Education: Bachelors/3-5 yr Degree
Salary: Competitive
Location: Doha, Qatar
In order to apply for this position, applicants MUST meet the following criteria. If your resume does not match these criteria, you will not be able to apply for this position.

Located in region: Europe
---
JOB SUMMARY/MAIN PURPOSE OF JOB
The Maintenance Supervisor is responsible for the management and safe operations within the maintenance department, ensuring all equipment both electrically and mechanically are maintained and certified in accordance with regulating authorities and Northern Offshore Company Standards. The Maintenance Supervisor is also responsible for Equipment and Structural maintenance routines being recorded and completed in a timely manner ensuring equipment down time is kept to a minimum. The Maintenance Supervisor should ensure all end of shift handovers are carried out in person and that daily logs are complete at the end of shift/tour as applicable. Ensure Maintenance Department attend and participate in Safety Meetings and pre-tour shift meetings. Actively participate and make use of all Safety Tools and Equipment. Reports directly to the OIM on all engineering, maintenance and repair matters.

2 QUALITY, HEALTH, SAFETY & ENVIRONMENTAL
The Maintenance Supervisor shall:
Display a personal commitment to Quality, Health, Safety, Security and Environmental (QHSSE) objectives and maintain a positive QHSSE culture by personal leadership and example that holds all employees accountable.
In accordance with Northern Offshore QHSSE Policy Statement (CG-POL-001) be empowered to "STOP THE JOB" if it is thought QHSSE core values are being compromised.
Establish and maintain a commitment to continual improvement in Northern Offshore operations and performance, utilising and complying with the Integrated Management System's policies, procedures and processes.
Adhere to relevant procedures and processes to meet Northern Offshore requirements regarding risk identification, risk assessment, risk elimination, risk minimisation and risk control.
Use Northern Offshore behaviour-based safety programme (C.A.R.E.S - Continually Assessing Risk Ensuring Safety).Report all injuries, illnesses, damages to equipment and unplanned releases to air, water and / or deck as soon as possible to the OIM (Offshore Installation Manager) and / or relevant Supervisor.
3 PRE-REQUISITES FOR EMPLOYMENT
Preferred previous experience as a Maintenance Supervisor within the offshore drilling industry with sound knowledge of drilling equipment and jack up rig operations.
Preferred recognised Electrical / Electronic / Mechanical / Hydraulic qualification.
Must successfully satisfy all Company, regulatory and client training certification as per rig specific training matrix.
Adhere to Northern Offshore Competency Development Programme.
Working safely is a condition of employment at all Northern Offshore work locations.

4 MAIN DUTIES AND RESPONSIBILITIES
- Manage the maintenance department in accordance with established, safe engineering practices such as those documented in the Company's Integrated Management System.
- Operate in such a manner which results in achieving or helping to achieve the Company's goals and objectives.
- Observe all Flag State, Classification Society and local authority rules and regulations pertaining to area of responsibility.
- Complete, submit and maintain Company required paperwork such as, but not limited to, Engine room logs, weekly safety meetings, preventative maintenance reports and record transfers accurately in the Oil Record Book.
- Ensure Team Members carry out daily tours on drilling and marine equipment in use, recording any defects or concerns in the maintenance database as required.
- Complete a Request for Modification and Structural Change (RMSC) for any modifications to equipment, structures or systems to enhance safety, improve rig performance or required to comply with statutory notices.
Ensure all Safety Notices / Bulletins / Notifications are read / distributed understood, executed and recorded in maintenance data base as required.
- Verify any Third-Party Equipment has been inspected by Maintenance Team and correct certification / documentation is in place prior to any operations. All findings to be recorded as per Northern Offshore Integrated Management System procedures.
- Perform or assist in the performance of such tasks or projects as assigned by the OIM.
- Remain knowledgeable and utilise the data, procedures and instructions contained in the unit's operating manual.
- Assist OIM in the completion of reports, paperwork and any accident or near miss incident investigations.
- Conduct disciplinary and grievance hearings as per Northern Offshore procedures.
- Ensure all documentation pertaining to the maintenance department, including construction and equipment drawings, are maintained and updated, as required to reflect current status and conditions.
- Ensure maintenance department attend and participate in Safety Meetings, weekly maintenance meeting and pre-tour shift meetings. Actively participate and make use of all Safety Tools and Equipment.
- Complete and file all paperwork with correct and accurate information pertaining to discipline responsibilities and duties.
- Document any changes to drilling unit electrical / mechanical systems.
- Maintain all certifications as required by appropriate regulatory authorities and ensure all details recorded in maintenance data base in use.
- Identify and assist in any COSHH inadequacies for lubricants and chemicals being used within departmental responsibilities.
- Know and properly execute emergency procedures and responsibilities in accordance with station bill as directed.
- Know rig abandonment procedures, location and use of alarm systems, render assistance with personal qualifications in case of personal injury in an emergency.
Participate and review of maintenance activities, plans, concerns, spare parts and equipment access issues during weekly maintenance call with Onshore Maintenance Superintendents.
- Liaise on a regular basis with Onshore Maintenance Superintendent, ensuring any equipment downtime is reported and discussed in the event that Service Engineer or if urgent spares are required.
- Supervise / conduct / delegate regular performance evaluations of personnel.
- Perform any other duties as directed by supervisor(s).
Nexus People Group delivers consistent, end-to-end manpower solutions to the Oil & Gas industry, enabling asset owners and operators to focus on their core business.
Launched in 1999 as OCB Oilfield Services, the company pioneered the 'Integrated Resource Management' approach and has been providing seamless Manpower and Recruitment solutions to Oil & Gas projects on a global scale. Through acquisitions, NEXUS has become an established provider and complete manpower solutions covering a wide spectrum of the oil and gas.