Patterson UTI

Featured Employer
Nisku, Alberta, Canada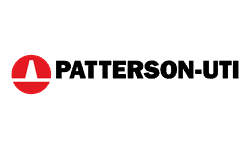 Company: Patterson UTI
Skills: Driller
Experience: 1 + Years
Education: High School/Secondary
Location: Nisku, Alberta, Canada
In order to apply for this position, applicants MUST meet the following criteria. If your resume does not match these criteria, you will not be able to apply for this position.

Located in region: North America
---
Patterson-UTI Drilling Canada provides comprehensive drilling solutions to major and independent oil and gas companies.

Brief Posting Description

The Driller is responsible for monitoring well conditions and drilling parameters. The Driller operates and monitors the essential systems of the drilling rig including: the hoisting, well control, and mud and power systems. The driller is responsible for the supervision of the rig crew, ensuring that they work safely and effectively. Additional responsibilities include delegating tasks to Derrickhand, Motorhand, and Floorhands based on drilling activities. The Driller must be able to communicate with a variety of employees and third parties including Customer representatives and Directional Driller.

Detailed Description

Stand or sit at the Driller's console for up to 12 hours with minimal ability to leave the Driller's cabin
Occasionally climb steep stairs and walk on steel grating and decking, which may be slick. Additionally, the Driller will be walking on boards, gravel, dirt, mud, ice, and snow.
Manually operate equipment at Driller's console, which consists of touchscreens, buttons, keyboard, joystick, and levers
Clear vision to judge near and far distances to maintain awareness of, watch, and report ongoing work activities to coworkers and third parties
Utilize proper hand signals when working from the cabin to communicate with other rig employees
Accurate recall over short and long-term memory
Maintain spatial orientation and awareness to operate drilling equipment, be aware of other workers' location in relation to drilling activities, and safely move around work environment with many moving objects
Stay continuously alert and focused up to12.5 hours while independently performing repetitive and routine activities and be able to remain calm and continue working in the event of a problem situation
Make sound and quick decisions in a changing and hazardous environment
Demonstrate clear communication skills including ability to read, write and speak English as well as understand and promptly follow verbal and written instructions in English
Take initiative and work independently during downtime
Wear appropriate Personal Protective Equipment (PPE) at all designated times
Oversee all drilling activities and monitor rig employees and third parties that are working on, entering or exiting rig floor
Performs the following functions from the Driller console: raising and lowering the drill stem; lowering casing into the well; making connections on the drill stem; controlling or running the mud pumps; controlling rotary table speed; and adjusting the weight on the bit
Follow established plan for drilling operations
Continually monitor well conditions and drilling parameters
Provide leadership, along with the Rig Manager, to delegate tasks, instruct, train, and develop all rig employees
Ensure regular maintenance of all equipment and machinery
Assist Rig Manager with preventing and solving problems to keep the rig operational
Communicate with Rig Manager, Company Man, and Directional Driller as necessary
Responsible for well control
General upkeep and housekeeping of the Driller's cabin
Maintain daily logs of drilling activities and submit daily Tour Sheets
Supervise and direct rig crew, ensure that the Derrickhand maintains proper drilling fluid properties, and assist with rig up / down procedures
Support other crew members as needed, ensure compliance with safety procedures, and other additional tasks as assigned


Job Requirements

Demonstrate ability to successfully complete all duties of a Floorhand, Motorhand and Derrickhand
Must be able to use a computer and multiple monitors to track drilling activities
Must be able to utilize standard formulas and basic mathematical equations for well control calculations
Must be able to verbally communicate directions and expectations effectively to the rig crew and third parties

Minimum Qualifications:

High School Diploma or GED
At least 6 months experience as a Derrickhand
Well Control certification

Preferred Qualifications:
Advanced education (e.g., college, trade school, etc.)
Supervisory Responsibilities: Direct work activities of other rig crew and third parties.

Additional Details

This position requires work both indoors and outdoors in all kinds of weather conditions, including precipitation, cold / heat, high wind, and turbulent conditions. The Driller will be regularly exposed to the typical conditions of the local area where the rig is located. Canadian weather conditions generally experience summers with fluctuating weather patterns where temperatures can exceed 30C with low to medium humidity; winters can be bitterly cold with nighttime temperatures as low as -50C with high winds and blizzard conditions.
The Driller must work with an emphasis on safety for themselves and others including coworkers and third parties follow Company policies and procedures and use our Safe Systems of Work. They must be able to work closely with others as they will work together in the confined area of the drilling rig and may choose to live together in crew quarters. They must be willing to work a hitch, which consists of up to 14 days on / 14 days off, that will include days and nights and as well as weekends and holidays.

How To Apply

To be considered, applicants MUST apply online at patenergy.com/careers

Employing subsidiaries of Patterson-UTI Energy, Inc. (Patterson-UTI) are equal opportunity employers and maintain a drug-free workplace. All qualified applicants will be considered for employment without regard to race, sex, color, religion, national origin, disability, marital status, covered veteran status, genetic information, sexual orientation, gender identity or any other characteristic protected under state, federal, or local law.
In 2001, Patterson Energy and UTI Energy merged to form Patterson-UTI. The combined company continued to grow through a series of successful mergers and acquisitions. Today, our company comprises an impressive collection of top-tier talent, equipment and technology. As one of the top oilfield services companies in the United States, our success stems from our ready-to-serve culture and commitment to quality and safety.