Calumet Specialty Products Partners, LLC

Featured Employer
Great Falls, Montana, United States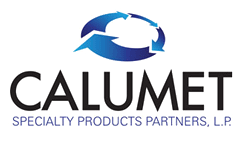 ---
POSITION SUMMARY
The Operations Manager is responsible for leading the operations department in maximizing the economic yield of the refinery based on the refinery volume plan, and to do so by the safe, prudent, efficient, and effective operation of the assets of the refinery. This position reports to the Refinery Manager.
JOB DUTIES AND RESPONSIBILITIES:
Operate the refinery at minimum energy consumption consistent with mechanical integrity of equipment, environmental regulations, and maximum overall profitability.

Maximize yield of high products consistent with mechanical and hydraulic constraints of equipment.

Advise the refinery manager regarding the processing capabilities of the equipment.

Have a deep understanding of the process hazards present at the refinery, and formulate plans to reduce the likelihood of these hazards impacting personnel or the community at large.

Create an atmosphere of safety consciousness that results in routinely safe behavior and practices.

Provide oversight of the training at regular intervals for all staff levels to improve plant operations and safe work practices. Maintain training records to document required and desirable participation in company and outside programs.

Develop procedures which minimize the number and extent of environmental excursions. Promptly report any occurrences, and consult with Engineering as to process changes that further reduce the environmental impact of the refinery operations.

Become actively involved in the community, alert for opportunities to recruit new employees and to answer questions about the operation of the plant.

Prepare annual operating budgets from the volume plans including personnel requirements.

Anticipate retirement of employees through consultation with Human Resources and plan training programs to provide for a smooth transfer of knowledge.

Maintain schedules for 24/7 employees, projecting vacation needs and training time.

Attend industry functions and participate in working groups that advance knowledge of refining technical and business issues.
EDUCATION/EXPERIENCE:
10+ years operating and/or engineering experience in a refinery or petrochemical facility

Strong leadership skills
About Calumet Specialty Products Partners, L.P.
A Commitment to Excellence in Hydrocarbon Specialty Products
Calumet Specialty Products Partners, L.P. (NASDAQ: CLMT) is a master limited partnership and a leading independent producer of high-quality, specialty hydrocarbon products in North America. Calumet processes crude oil and other feedstocks into customized lubricating oils, solvents and waxes used in consumer, industrial and automotive products; produces fuel products including gasoline, diesel and jet fuel; and provides oilfield services and products to customers throughout the United States.
Calumet is based in Indianapolis and produces nearly 3,500 unique specialty products used in the development of the world's most trusted brands and products. Calumet is vertically integrated and holds a comprehensive portfolio of branded products for use in commercial, industrial, and consumer applications. Headquartered in Indianapolis, Indiana, the company employs approximately 1,600 people and operates 10 facilities across North America, including 9 specialty products manufacturing and production facilities. Calumet products and services are available in approximately 52 countries across the world; serving approximately 4,400 customers globally.