Oceaneering
Lafayette, Louisiana, United States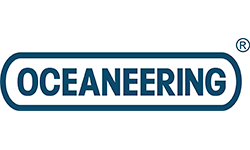 Company: Oceaneering
Skills: Offshore Position Surveying
Experience: 2 + Years
Education: High School/Secondary
Location: Lafayette, Louisiana, United States
No location/work authorization restrictions found.
---
Company Profile
Oceaneering is a global provider of engineered services and products, primarily to the offshore energy industry. We develop products and services for use throughout the lifecycle of an offshore oilfield, from drilling to decommissioning. We operate the world's premier fleet of work class ROVs. Additionally, we are a leader in offshore oilfield maintenance services, umbilicals, subsea hardware, and tooling. We also use applied technology expertise to serve the defense, entertainment, material handling, aerospace, science, and renewable energy industries.
Position Summary
The position of Hydrographic Survey Technician exists for the purpose of carrying out required tasks in the field for survey projects, as requested by manager or Party Chief. The Hydrographic Survey Technician will perform all assigned tasks to the best of their ability with a wide degree of creativity and latitude. This position is responsible for assuring that the Party Chief or managers needs are effectively met regarding field activities, and that all tasks are performed efficiently, responsibly and in accordance with safe work procedures.
The most important and essential function of this position is attitude and includes the following: getting along with co-workers, responding politely to members of the community, working as a team member, functioning well under pressure, responding in a positive manner to supervision, and maintaining inter-office confidentiality. A willingness to learn and o take an active role in this process.
Duties & Responsibilities
ESSENTIAL
Complying with company safety rules and training.
Conducting operations safely and reporting any unsafe conditions or practices immediately to his/her supervisor.
Assist fellow employees in performing their work in accordance with safe work procedures.
Participating in daily Job Safety Analysis (JSA) / safety tail gate meetings.
Responsible for the care and safety of company equipment.
Communicating with crew members, party chief and project managers.
Adhere to OII, DOTD or other company's specific requirements.
Primary reasonability is to participation in hydrographic and geophysical projects.
Assist to mobilize, de-mobilize, operate and perform user level maintenance of positioning and geophysical equipment and sensors.
Operation of positioning and geophysical equipment and sensors include, but are limited to: Winches, coring equipment, side scan sonar, single beam echo sounders, Multibeam sonar, temperature/salinity sensors, magnetometers, sub-bottom profilers, GPS, DGPS, USBL, and other systems as required.
Responsible for data collection, data quality, and log entries.
NON-ESSENTIAL
All other duties as assigned.
Qualifications
REQUIRED
High school diploma or equivalent.
Must have valid driver's license and suitable driving record that is able to meet company driver requirements.
Must have or be able to obtain TWIC card (Transportation Worker Identification Credential).
Must have knowledge of basic computer skills, operation of data collector(s), and major survey equipment manufacturer's software .
Must have Knowledge a variety of the field concepts, practices, procedures and equipment operations such as GPS, Side Scan Sonars, Multibeam, Subottom profiler, and Magnetometer systems.
DESIRED
Two year technical degree or higher in field of study.
Two to Three years experience in a related field.
Knowledge, Skills, Abilities, and Other Characteristics
Health and Safety/ Technology/ Stress Management/ Flexibility/Communication/ Ethics and Integrity:
Shows a conscious effort to follow and implement all work safety procedures.
Desire and making an effort to acquire new knowledge and skills for work.
Demonstrates concern for the acquisition of new job knowledge.
Listens to others and communicates in an effective manner.
Focusing personal efforts on achieving results consistent with organization's objectives.
Ability to communicate ideas, thoughts, and facts in writing.
Understanding the workings, structure, and culture of the organization as well as the political, social, and economic issues affecting the organization.
Utilizes technology on the job and integrates & accepts new technology when appropriate.
Is trustworthy and demonstrates ethical behavior when making a decision or taking action.
Identifies and deals proactively and persistently, taking advantage of opportunities as they arise.
Makes evident interpersonal skills in a degree and style of understanding and relating to others.
Demonstrates teamwork, works cooperatively with others to achieve common goals.
Thoroughly checks documents and job information, logs, equipment etc.
Supports, promotes, and ensuring alignment with Organization's vision and value, Understands how and organizations must change in light of internal and external trends and influences.
Approaches a complex task or problem by breaking it down into its component parts and considers each part in detail.
Displays critical thinking to solve problems, create something new and have various perspectives.
Decision making skills to solve problems of various levels of complexity, ambiguity and risk.
Forward thinking to anticipate the implications and consequences of situations and taking appropriate action to be prepared for possible contingencies.
Global perspective, can see the big picture.
Concern for the developmental level of individuals or groups of peers or employees.
Demonstrating personal credibility by being responsible, reliable and trustworthy.
Commitment to improve one's technical and personal growth.
Confident in their ability to perform job duties.
Identifies, assesses and manages risk while striving to attain objectives.
Working Conditions
This position is considered
OFFSHORE
which is characterized as follows.
Outdoors and indoors, day and night, as well as over/near water.
Requires working on or near moving and vibrating equipment.
Frequently the humidity is above 90%, noise is over 85db and the light is intense/glare.
Potential exposure to open fire/flames/sparks.
Constant exposure to airborne dust, fumes and gases.
Work surface is stable, height is elevated.
Physical Activity/Requirements
The physical demands described here are representative of those that must be met by an employee to successfully perform the essential functions of this job. Reasonable accommodations may be made to enable individuals with disabilities to perform the essential functions.
This position is considered
HEAVY
work.
OCCASIONAL
FREQUENT
CONSTANT
Lift 50-100 pounds
Sit, twist, crawl, climb stairs/ ladders, and use repetitive movements of the arms and hands.
Operate small water vessel or ATV
Lift 25-50 pounds
Wear PPE for head, hands
Balance, stoop, kneel, squat, crouch, reach with hands and arms, and lift/carry objects, handle or feel.
Differentiate between colors
Operate a motor vehicle
Lift 10-20 pounds
Standing and walking
Wear PPE for body, vision, and hearing protection
Close vision ability and ability to adjust focus
Hearing all ranges
Wear steel toed shoes/ boots
Equal Opportunity Employer
All qualified candidates will receive consideration for all positions without regard to race, color, age, religion, sex (including pregnancy), sexual orientation, gender identity, national origin, veteran status, disability, genetic information, or other non-merit factors.