Grupo Epalmo

Featured Employer
Luanda, Luanda Province, Angola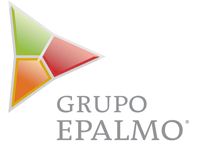 Company: Grupo Epalmo
Skills: HSE Manager / Advisor
Experience: 6 + Years
Education: Bachelors/3-5 yr Degree
Location: Luanda, Luanda Province, Angola
No location/work authorization restrictions found.
---
Activities
1. To promote safety culture within the project and his/her activities. Lead by exemplarity to have the team members and colleagues adhering and contributing.
2. To ensure that safe and ethic working practices are carried out within the activities that he/she is managing or interfacing with. To guarantee the compliance on his activities.
3. To work by anticipation.
4. With the spirit of One TOTAL values, to establish and manage his/her activities motivating his/her counterparts and to work diligently to meet the targets of the Projects.
5. To promote innovation as far as compatible with good enough approach for all activities. To seek optimization and savings all along the different phases of the project. To focus on costs without impairing QHSE objectives.
6. To participate on the Promotion of the Safety Culture Program and HSE Project objectives and directives
7. To adopt & demonstrate an exemplary behavior with regard to HSE rules and requirements. Reports all anomalies.
8. In charge of preparing and consolidating the HSAQ reporting based on inputs from HSE, QAQC and DCC team members within the HSAQ entity. To review the various Project reports / minutes and the like, and to raise HSE and quality summaries / highlights / concerns for reporting to management
9. To assist the HSAQ Manager and in good coordination with REC Manager in charge of PBF and projects presentations for partner and concessionaire meeting, to prepare letters for QHSE, posters, newsletter communication towards the PBF teams and Contractors
10. To monitor in coordination with the HSE Lead, the HSE training matrix, the Medical Certificate Data Base and the observation cards register and follows the associated mitigation actions during the different phases of the PBF projects
11. To assist the HSE Lead to populate and maintain actions plan and update
12. To assist the HSAQ on behalf of the PBF Head Division (Champion of principle VIII of One- Maestro) to prepare and participate as far as possible in the Workshop organization and organize feedback to the team
13. To Comply with the HSE Training required for the position
14. To assist the HSAQ in the coordinates with DGEP/HSE, TEPA/DHSAP and Angolan Authorities when needed
15. To liaise with DHSAP to plan N1/N2 training requests for Contractors prior mobilization to Offshore during the execution phase of PBF Projects
16. To ensure the HSE welcome process of all new comers, including Affiliate HSE and Security appointment, PBF HSE Induction.
17. To support the HSE Coordinator on managing the storage and keep up to date the stock of PPE and Goodies
18. To assist actively the HSAQ Manager, HSE Lead and QA/QC Lead on the preparation of World Safety Day, World Quality Day, World Environmental Day, Charity Events, Global HSE Committee Preparation
19. To assist converting CONTRACTORs Risk Assessment form into TEPA Risk Assessment template based on the risk ranking approved by HSE Lead whenever CONTRACTOR operation have to interface with COMPANY asset.
20. To become an active support to PBF HSE Team on dispensing Basic HSE Training Class and assist on the deployment of the safety culture.
21. To update the PBF HSAQ SharePoint on regular basis.
Context and environment
PBF is the Brownfield project division of Bloc 17 and benefits of a matrix organization. It's managing projects from Basic Engineering to Startup/hand-over to Bloc 17 Field Operation team.
The HSAQ department is a transverse department of PBF covering the HSAQ activities for all projects managed by PBF. As such the incumbent position has a very high contribution to HSAQ performance of PBF division and TEPA.
The nature of the brownfield projects, ie most of the execution activities offshore executed in SIMOPS on live FPSOs (Girassol, Dalla, Pazflor, CLOV) and congested seabed, increases the risks and consequently the challenges of the projects (co-activities with other projects and maintenance activities, minimization of production shortfalls...).
PBF is managing EPC contract with major international Contractors including onshore prefabrication in Angola, offshore construction and Installation in Angola (FPSO modifications, SURF, SPS, SIMOPS, high number of contractors & subcontractors).
Accountabilities
- To assist the PBF HSAQ Manager and his team in the HSAQ administrative management of the Projects.
Qualifications/Experience required
Qualifications: Degree in HSE or Administration or higher.
Professional experience: Minimum 5 years experiences at a similar position.
Fluent Portuguese, Fluent English, French notion is a plus.
Good intercultural skills with ability to understand and work with personnel from different countries.
Technical competencies
O&G Process and Construction Practices
Management of Personnel.
Referential and international standards N/A
Communication and negotiation
Skills
CFT Preparation, Assessment, Contract Award.
N/A Management of HM including Auditing.
Computerized document management.
Intercultural skills.
Organization and Coordination.
Planning, progress and colt control. N/A
Redaction, Reporting
Portuguese
English.
French.
With 18 years of activity around the world, Grupo Epalmo, based in Porto, Portugal, is acknowledged in its own country and in the international markets for its competence, accuracy, professionalism and perseverance, being one of the major business groups experienced in Human Resources, Temporary Work, Professional Training, Consulting, Construction and Industrial Maintenance.
Grupo Epalmo has always followed a business dynamic focused on both clients and collaborators, and though mainly directed on the Energy, Industrial and Construction areas, it has been increasing its investments regarding the conquering of new and ambitious goals and markets.
Based always on a spirit of professionalism and supported by a technical and theoretical know-how, Grupo Epalmo, and its highly qualified and motivated teams, is the first to provide services with the aspiration to best serve the clients' demands, with dedication and consideration.
Operating in more than 20 countries, including Angola, we provide our teams and specialists, for operators in the international energy sector, from Oil & Gas and industrial maintenance, to nuclear and construction.
Grupo Epalmo, Headquarters;

Rua S. Lourenco 12 1 Sala 1 e 6
Apartado 1120
4446 – 909 Ermesinde – Portugal
Tel: (+351) 229 773 650
Fax: (+351) 229 733 544
For more information's and Resumes Submittals please use the following:
www.grupoepalmo.com