Grupo Epalmo

Featured Employer
Luanda, Angola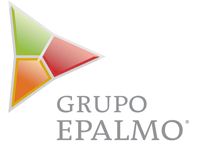 Company: Grupo Epalmo
Skills: Budget / Cost Control, Planner / Scheduler
Experience: 10 + Years
Education: Bachelors/3-5 yr Degree
Location: Luanda, Angola
No location/work authorization restrictions found.
---
Activities
1. To promote safety culture within the project and his/her activities. Lead by exemplarity to have the team members and colleagues adhering and contributing.
2. To ensure that safe and ethic working practices are carried out within the activities that he/she is managing or interfacing with. To guarantee the compliance on his activities.
3. To ensure that state of the art, TEPA referential and local rules/laws are complied with and captured in all contractual requirements.
4. To work by anticipation.
5. With the spirit of One TOTAL values, to establish and manage his/her activities motivating his/her counterparts and to work diligently to meet the targets of the Projects.
6. To promote innovation as far as compatible with good enough approach for all activities. To seek optimization and savings all along the different phases of the project. To focus on costs without impairing QHSE objectives.
7. To keep divisional Manager and all parties (as required) informed regarding ongoing activities status. To advise the Project Managers on architecture related actions/decisions.
8. To insure a good planning coordination within TEPA by:
a. Updating PBF project schedules in TEPA Primavera database to ensure good information are communicated within TEPA.
b. Attending LLI meeting in monthly basis ( 1 per month).
c. Attending 24MLA meeting in monthly basis. (1 per month).
d. Providing detailed POB of all activities which are planned to be done on the FPSOs and inputting them in Primavera.
e. Following up the status of PBF activities on FPSO and updating Primavera in daily basis to ensure good data are communicated with TEPA FPSO sites smart room.
f. In case of changes in activities duration or POB, communicate with FPSO sites smart room to find a solution to accommodate the change.
g. Update FPSO sites smart room about readiness of activities planned in next 5 weeks (including Visa, Material, RLO).
h. Attending to FPSO sites 5WLA meeting and communicating PBF plan during next 5 weeks (2 meetings per week).
i. Attending to FPSO sites 4MLA meeting and communicating PBF plan during next 4 months (1 per month).
j. Attending to FPSO sites Full Field Shut Down meetings and providing required information for Shutdown (1 per month).
k. Attending to TEPA FSV 5WLA meeting and communicating PBF workload during next 5 weeks (1 per week).
l. Attending to TEPA FSV 4MLA meeting, following up and communicating PBF activities in next 4months (1 per month).
Attending to various meetings with PCP/EPT/GSR/ADP to discuss drilling sequence and possible impact in PBF projects in case of changes (2 to 3 meeting per month).
9. To assist the PBF Planning Lead in the projects baseline issuance and the monthly update.
10. To assist the PBF Planning Lead in the progress and S-curves table issuance and the monthly update.
11. To assist the PBF Planning Lead in the projects' monthly 3 months look-ahead issuance.
12. To assist the PBF Planning Lead in the projects' critical path identification and analysis.
13. To assist the PBF Planning Lead in the pre-projects' planning scenario and simulation issuance.
14. To attend to the projects management weekly meetings and warn any coming deviations.
Context and environment
PBF is the Brown Field projects division of Block 17, taking benefits of a matrix organization to manage projects from Basic Engineering to Startup/hand-over to Block 17 Field Operation team.
The nature of the Brownfield projects, ie most of the execution activities offshore executed in SIMOPS on live FPSOs (Girassol, Dalia, Pazflor, CLOV) and congested seabed, increases the risks and consequently the challenges of the projects (coactivity's with other projects and maintenance activities, minimization of production shortfalls...).
PBF is managing EPC contracts with major international Contractors including onshore prefabrication in Angola, offshore construction and Installation in Angola (FPSO modifications, SURF, SPS, SIMOPS, high number of contractors & subcontractors).
The position is located within TEPA in Luanda with possible offshore mission &/or Contractors yards' workshops visit in Angola (SONILS, PONTICELLI Angoil, SONAMET/ANGOFLEX).
The PBF projects might grow up to 200 people at peak, spread in different locations in the world with a wide range of nationalities to work with and different internal entities and companies to deal with.
The Project Control department is a transverse department in charge of the Project Control activities for all the projects managed by PBF. As such, the incumbent position has a high contribution to the performance of PBF division and TEPA. The spread of the projects activities being expected to be worldwide, some oversea missions may be needed (Partners meetings, Project control team meetings,)
This position to be filled by an individual with technical background and operational experience, requires to:
. Be conversant with the management of large capital projects.
. Be pro-active and ready to assume large responsibility with minimum of support.
Accountabilities
Designee nominated by contractor is accountable to :
? Organize his job in full respect and within the limit of defined and approved planning & budgets.
? Have good relationships with other Departments / Packages of the Division.
? Have good relationships with other TEPA entities such as Strategy and Planning Division, BK17 production Division, Drilling and Completion Division; Engineering, Project and Modifications Division (for the jumpers); and Subsea Division.
? Ensure a transversal way of working, in a good team spirit.
Duration / Location
Starting Date : 04/11/2019 Duration : 1 YEAR Renewable : YES
Location: Angola/Luanda Status: residential If rotational, rhythm: N/A
Qualifications/Experience required
? Qualification: Engineering degree or equivalent.
? Organization, rigor, communication skills, team spirit, constant availability to team members, international experience.
? Professional Experience: 10 years.
? Experience of planning: 5 years.
? Experience within project control: 5 years.
? Fluent English speaking mandatory. French &/or Portuguese optional.
? Familiar with PRIMAVERA P6 and usual office tools (WORD, EXCEL, POWERPOINT and PROJECT).
? Good communication and team working spirit is essential.
Technical competencies required
PRIMAVERA
REPORTING
PROJECT
COMMUNICATION
OFFICE
REACTIVITY
With 18 years of activity around the world, Grupo Epalmo, based in Porto, Portugal, is acknowledged in its own country and in the international markets for its competence, accuracy, professionalism and perseverance, being one of the major business groups experienced in Human Resources, Temporary Work, Professional Training, Consulting, Construction and Industrial Maintenance.
Grupo Epalmo has always followed a business dynamic focused on both clients and collaborators, and though mainly directed on the Energy, Industrial and Construction areas, it has been increasing its investments regarding the conquering of new and ambitious goals and markets.
Based always on a spirit of professionalism and supported by a technical and theoretical know-how, Grupo Epalmo, and its highly qualified and motivated teams, is the first to provide services with the aspiration to best serve the clients' demands, with dedication and consideration.
Operating in more than 20 countries, including Angola, we provide our teams and specialists, for operators in the international energy sector, from Oil & Gas and industrial maintenance, to nuclear and construction.
Grupo Epalmo, Headquarters;

Rua S. Lourenco 12 1 Sala 1 e 6
Apartado 1120
4446 – 909 Ermesinde – Portugal
Tel: (+351) 229 773 650
Fax: (+351) 229 733 544
For more information's and Resumes Submittals please use the following:
www.grupoepalmo.com