Marathon Oil

Featured Employer
Carlsbad, New Mexico, United States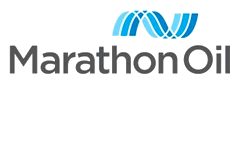 ---
Job Duties/Responsibilities:
Manages OOOO/OOOOa Program including LDAR, Method 21, Method 9, and annual reporting
Spill reporting and management to appropriate Texas and New Mexico agencies with the goal of reducing frequency, size and total spend via development and application of a defect elimination program.
Spill documentation submittal to Texas, New Mexico, and Federal agencies
Remediation strategy development, execution oversight
Complete and submit monthly NMOCD agreement (including consent decrees)
Spill remediation cost oversight and reporting
GHG Inventories and annual reporting in Texas and New Mexico
Ensures compliance via implementation and enforcement of regulatory requirements as prescribed in issued permits of Texas and New Mexico, and Federal regulations.
Synergi population and management of Environmental incidents. Lead investigations, develop and submittal of one pagers.
Management of SPCC plans and compliance
Establish baseline groundwater sampling program
Oversight of P&A final reclamations development. Oversee on site activities.
Waste management (including special / hazardous wastes)
Abandoned tank location identification and follow up actions. Support Operations during integrity tests.
Annual waste and water environmental report development
Develop and provide training to operations on environmental compliance
Minimum Requirements
Bachelor's degree required (Environmental or Engineering degrees preferred)
3+ years of relevant HES experience required. New Mexico Environmental compliance, program implementation, risk identification, and project management skills are preferred.
Excellent oral and written communications, teamwork, planning & organizational skills.
Proficiency with the Microsoft Office: Excel, Word, Access, etc.; Adobe Acrobat
Marathon Oil Corporation (NYSE: MRO) is an independent oil and natural gas exploration and production company based in Houston, Texas. With a material position in four of the best oil-rich U.S. resource plays in different stages of development, we offer a variety of career opportunities, whether you're a recent college graduate or an experienced professional. You'll have the tools to develop and refine the skills and knowledge you need to succeed.
Marathon Oil Company will take the necessary action to ensure that applicants are treated without regard to their race, color, religion, sex, age, disability, national origin, sexual orientation, genetic information, veteran status or other protected status under applicable employment law.
If you are a current Marathon employee please use the ERP website to submit referrals.
Posting Notes: || Carlsbad || NM || United States (US) || Not Applicable; SF:DI; SF:GH; SF:LI; SF:MN; SF:RZ || Health, Environment, Safety and Security || Not Applicable || || 30161 ||
Marathon Oil – Where You Can Make A Difference
Marathon Oil became an independent E&P company on July 1, 2011. Based in Houston, we're focused on the most significant oil-rich resource plays in the U.S. -- the Eagle Ford in Texas, Permian in New Mexico, STACK and SCOOP in Oklahoma, and the Bakken in North Dakota. We also have international operations in Europe and Africa. While we feel like a start-up in many ways, our roots go back 130 years to our company's formation in 1887. Our stock trades on the New York Stock Exchange under the ticker symbol MRO.
We're on a transformative path, with a variety of exceptional opportunities for people who are up to the challenge. If that's you – if you're seeking a challenge and ready to make a difference – you could be the right fit to help drive our future. Our U.S. exploration and development assets offer energy professionals exposure to projects from early-stage evaluation through production. Our producing international assets provide a broader perspective on the world's energy challenges.
We have more than just opportunity to offer. We're invested in equipping our people for an entire career – from advancing technical skills through to developing the leadership behaviors and skills that will take our business forward. Our competitive compensation and benefits package goes beyond the basics to include a wellness program, self-funded (with company match) and company-funded retirement plans, flexible hours in some positions and tuition reimbursement. Grow your career with us.