Carlton Resource Solutions

Featured Employer
Romania, Romania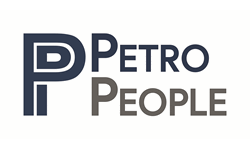 Company: Carlton Resource Solutions
Skills: Refinery / Plant Operations Supervisor
Other Skills: Process, Engineering, Management, Plant Operations Engineer, Refinery Staff, Refinery / Plant Operator, Refinery, Plant, Petrochemical, Downstream, Production, process engineering, Refining, Capital Project, Project Management, Quality, QA, QC, Technical, Authority
Experience: 10 + Years
Education: Bachelors/3-5 yr Degree
Employment Type: Full Time Contractor
Salary: €8,000 - 10,000 per month
Location: Romania, Romania
In order to apply for this position, applicants MUST meet the following criteria. If your resume does not match these criteria, you will not be able to apply for this position.

Located in region: Europe
---
III Job scope:
The TA is the authority and owns the responsibility and accountability to establish, approve and maintain technical requirements, processes and policies based on the overall strategy on codes, standards, best practice and technical objectives of a program / project for a defined technical discipline. This is delegated to the TA by the EA.
The TA owns within his discipline the decision on what is technically acceptable in matters involving safe and reliable operations. The TA is therefore entrusted and empowered to make technically sound decisions.
The TA is within his discipline the top technical competence and acts as the "technical conscience" and is the technical consistency driver for the owners' company. The TA is responsible for technical consistency throughout the entire Organisation.
The TA is within his discipline the linking pin for the global Organisation as well as for different projects within a site specific overall program. The TA is the single point of contact for technical matters regarding his technical discipline. These technical matters include:

Technical requirements
Approval or waiving of deviations to codes, standards, best practice and other technical requirements
Preparation of technical input for decision making and other activities such as procurement activities (e.g. Project Supply Plans)
Definition of technical requirements for contractors (hardware and personnel skills)

The TA interfaces with the science and technology community outside the community.
Maintain and value in function of static equipment and pipelines in production areas - plants of refinery. Ensure plant integrity and mechanical availability by means of efficient inspection (incl. on-line and on-stream monitoring respectively, as well as non-destructive testing) and risk-based planning of measures for risk mitigation as well as for continuous improvement, increase in efficiency, optimization and further development of Asset Management and inspection processes.
Implementation of a common operations philosophy in the area of Inspection & Integrity within the area of responsibility. Implementation of uniform engineering, performance and behavior standards in process plants of the refinery.
Technical contact person for inspection matters within the area of responsibility (operations, maintenance and projects).
Reporting of all relevant upsets and main indicators concerning inspection and integrity of the plants to the department manager inspection & integrity.
Cooperation with the material and corrosion engineers and the technical authorities of Group. Realization of the appropriate operations philosophy within the area of responsibility.
IV Main Accountabilities:
General principal:
Depending on the requirements of a program / project the tasks for the TA can be split in up to 3 levels.
This function description is valid for:
The TA-Level 1 (Technical Authority, "Senior Experts") within his specific discipline and experience
The TA-Level 2 (i.e. the engineering management / the respective discipline lead engineers within a program. The TA-Level 2 is coordinated by TA-Level 1.
The TA-Level 3 (i.e. the respective discipline engineer within a single project). The TA-Level 3 is coordinated by TA-Level 2.
The TA Level 1 is responsible for the written delegation of individual roles & responsibilities to the TA Level 2 and 3 in his discipline for a program / project.
The TA is accountable for technical decisions
Makes unbiased, independent technical decisions
Uses sound technical rationale
Makes clear and unambiguous decisions
Addresses risks, alternatives and trade-offs as appropriate
Complies with higher tier requirements. Where necessary consultation with higher authority is sought.
The TA ensures within his discipline that equipment / products are capable of safe, reliable as well as operations and are in conformance with technical policy, standards and requirements.
Inspection and Integrity, availability, conservation of value of static equipment and process and utilities pipelines:
Plant Inspector within the area of responsibility assure:
Compliance with all relevant legal and internal regulations as well as legal requirements from official notifications. Fulfill responsibilities of RSVTI (in the law 64/2008) is responsible for recording static installations and pipelines in the ISCIR they were out, maintenance and repairs to be carried out in compliance with the prescriptions in force;
Efficient planning and accomplishment of necessary inspections. Establish together with contractors, prioritization of inspections along in the maintenance plans so that they can be conducted safely and technically correct;
Efficient planning of repair work, maintenance, and corrective measures, as well as accomplishment of respective acceptance tests for quality assurance reasons.
Initiate activity of the reception of the work realized by the contractors. Control of the I & I contractors in the area of responsibility. Reacting an active contractor performance management.
Efficient planning and accomplishment of inspections during turnarounds and plant shuts down. Contribute to the development the short, medium and long terms strategies for inspection of pressure equipment and pipelines in area of responsibility, to ensure that all equipment meet requirements for compliance with legislative requirements and verification;
Optimization of plant availability and the utilization of necessary resources (material and services). Establish and propose solutions regarding the choice of materials in different ways to improve the performance, durability and cost -effectiveness of processes and products;
Steering and control of utilization of existing internal expertise and personal resources (turnarounds, technical problem solving, projects, claim management)
Accomplishment acc. to valid process descriptions, in close cooperation with specifications set by Inspection and Integrity department using best practice standards and risk-based processes and tools
Decisions within delegated area in all material and corrosion related tasks within projects (green field or revamps) as well as in maintenance measures (changes and repair). Establish and propose solutions regarding the choice of materials in different ways to improve the performance, durability and cost -effectiveness of processes and products;
Support of the welding and coating experts within delegated area
Technical lead of RBI process in delegated area
Ensure damage analysis in plants within the delegated area and preparation of respective monitoring and inspection strategies in close cooperation with the corrosion engineer
Ensure ordering and accomplishment of damage analysis also via external testing companies and institutes
Support of other inspectors for the efficient planning of necessary inspections. Preparation of cross-plant testing strategies.
Support of other plant inspectors for the efficient planning and accomplishment of specials testing during plant shuts down and turnarounds
Ensure the respective relevant technical documentation
Evaluates, periodically, the technical condition of the equipment according to the results received;
Prepares inspection reports, maintain a database for equipment in area of responsibility and historical events.
Responsible participation in the planning and implementation of projects in the area of delegation and the provision of technical expertise in the field of Inspection & Integrity (static equipment, storage tanks, piping, fittings, acceptance testing, non-destructive testing). Emphasis on material selection, QA planning, legal requirements. Specification or inspection of materials strategy by external project companies.
Ensure the preparation and analysis of documentation on Technical Authority in relation to the Purchasing Department on its area of responsibility
Supervise and provide support for choosing the materials conform to international and national legal standards and quality, taking into account energy production and energy saving services, for example, in transport and construction applications.
Follow and checks respecting the standards for receptions the materials and spare parts for all static equipment and piping in the area of responsibility;
Manage, up-dating and reviewing data from SAP -PM -System for static equipment, storage tanks and process pipelines from the area of responsibility;
Following budgetary planning for inspection activities;
Manages cost control process, to ensure that costs are realized are included in the planned budget; Initiation of appropriate measures when expected / actual variances
Provides input and is part of BAM and RCM analysis team;
Provides technical assistance to Technical, Investment and Maintenance departments to carry out projects in the area specific by job description;
Analyze issued orders in SAP for static equipment in order to select and perform preventive maintenance work, performance evaluation in the plant for static equipment;
Provide documentation of current technical condition of equipment in SAP system;
Inform the production department to create notifications in SAP if after the inspection activities, the equipment required maintenance works;
Analyzes the SAP notifications and evaluates in installation the static equipment performance and fill in with the problems identified in installation;
Checks the equipment in operation by risk ranking, using online or offline - control methods (UTG, PT, thermography, Endoscopy, chemical composition analysis, hardness)
Monitoring from technical point of view all maintenance and repair activities performed by contractors in the area of responsibility;
Planning and forecasting duties:
Draw up the currently and future budget for inspection and nondestructive inspections Create budgets for inspections activity which following the benchmark - oriented and risk-based budget.
Plan programs for revisions inspections during operation and during equipment outages at static, atmospheric storage tanks and piping technology
Plan work inspections on short, medium and long term in the equipment maintenance activities within its area of responsibility
Plan and manage all the detailed work required close collaboration with the Department of Production, Engineering Field and planners for all static equipment, atmospheric storage tanks and process pipelines
Planning of all technical measures necessary for safety and technical aspects taking into account the operational requirements.
Ongoing development of the material concept. Analysis of all the information describing the remaining life of all pressure-retaining components and storage tanks and proposing replacement investments
Planning of goals, processes, projects, and content on the area of responsibility. Ensure the requirement for transposition in the planning period as well as control, analysis and possible adjustment of the implementation. Creation and sharing of all work plans for the implementation of inspection work
Depth knowledge regarding Laws, regulations, constructive principles regarding to:
Static and mobile under pressure equipment
Atmospheric storage tanks
Technological pipes
Non-destructive testing
Welding of metallic materials
Fire protection systems
Corrosion monitoring
Fabrication characteristics and utilization of Alloys analysis
Organization:
Organize activities at non-destructive inspections and specific equipment in compliance with the technical requirements, safety, security, firefighting, civil protection, specific for job and work toward their compliance
Coordination:
Coordinates inspections and nondestructive activities at the specific equipment in the area of responsibility
Reporting:
Responsible for information about inspection results and measurements, interpreting and recommending solutions to the departments involved
Regular reporting of progress of implementation of projects and activities for which it is responsible
Prepares and conducts analysis situations Inquiry by the hierarchical superior,
Analyze and structure information by preparing accurate and comprehensive reports and studies to meet deadlines;
Prepares the specific reports for all the work from own responsibility area.
People development:
Implementation of a unified operator philosophy and uniform processes in his area of the responsibility, and their further development in the field of Inspection & Integrity.
Converting the asset management requirements in the area of responsibility for the Department of Inspection & Integrity, as well as involvement in the establishment and development of methods.
Complying with and carrying out the activities as per the provisions of SMI documents applicable to the job (e.g. policy, directives, standards of the Refining Division, manuals, decisions, plans/ programs, procedures, guides, regulations, instructions, applicable external documents);
Meeting the legal and other requirements applicable for the field of environment protection, labour health and safety, protection against fire (e.g. authorizations, environment programs, emergency plans for environment, prevention and protection plans, measures as a result of the controls carried out by authorities or by authorized persons0;
Using, maintaining and handling in a correct manner the working equipment/ means, equipment for fire protection and of labour safety and individual protection equipment;
Promptly informing the head on any deviation from process parameters and any situation considered by them a hazard for environment, health and safety or on any labor, environment of technical accident occurred at the working place;
Informing the hierarchical head on accidents suffered by a person during the working time, on the normal route towards/ from the job and accidents by a vehicle belonging to the company;
Not carrying out technological modifications, changes without applying the regulations in force regarding the change management;
To the above mentioned responsibility, it is possible that some others (related to the job) will be added by your Line Manager, if business will require. In case the changes in the job content are significant, a new Job Description will be prepared by your Line Manager.
The holder may delegate his duties only to those employees working on similar positions within the department, according to the orders of the hierarchical chief
VI Job requirements:
University degree in Mechanics, Materials Engineering, Chemistry
RSTVI Authorization
Professional experience demonstrated by performing activities within the Oil Industry or related activities for at least 10 years.
Planning, organization, communication and negotiation skills.
Capacity / initiative in to take easily and correctly decisions and assume the responsibility of these.
Ability/Initiative to make quick and correct decisions, undertaking responsibility for such decisions.
Depth knowledge of MS Office, Specific knowledge of IT/SAP, IT tools, necessary to plan specific activities mentioned in the job description.
English language advanced level
Correct execution of duties, according to the indications, norms and SMI documents regulating his activity (100%)
Achieving the established volume of work (100%)
Understanding the deep analysis and study of problems and identify solutions / options for long-term solving
Personal initiative for presentation the new solutions for solved the problems;
Working in team (for projects which require participation of other departments)
Set up alternatives / options in treating cases or special tasks
Capacity to adjust to new working conditions and new types of work.
Positive response to training and properly implementing the newly acquired knowledge
Meeting technical requirements of the project
Meeting deadlines according to project schedule and milestones
Improve performance of projects by easy access and availability of accurate data
Established in 1981 in Aberdeen, Carlton Resource Solutions (Carlton) is a recognised local, national and international recruitment solutions provider. At Carlton we understand the importance of values such as honesty, integrity, candour and professionalism and believe that because of this our customer service is second to none.
Yes, we have an extensive candidate database with candidates across the globe.
Yes we have consultants who will be happy to discuss your needs – but as far as we are concerned, by far the most important thing is not just that we are knowledgeable and proficient in what we do, but that, above all, you can trust us to do exactly what we say; provide the individual service you require, and deliver it in a professional and courteous manner.