Carlton Resource Solutions

Featured Employer
Romania, Romania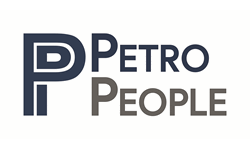 Company: Carlton Resource Solutions
Skills: Refinery / Plant Operations Supervisor
Other Skills: Process, Engineering, Management, Plant Operations Engineer, Refinery Staff, Refinery / Plant Operator, Refinery, Plant, Petrochemical, Downstream, Production, process engineering, Refining, Capital Project, Project Management, Quality, QA, QC, Technical, Authority
Experience: 10 + Years
Education: Bachelors/3-5 yr Degree
Employment Type: Full Time Contractor
Salary: €8,000 - 10,000 per month
Location: Romania, Romania
In order to apply for this position, applicants MUST meet the following criteria. If your resume does not match these criteria, you will not be able to apply for this position.

Located in region: Europe
---
III Job scope:
The TA is the authority and owns the responsibility and accountability to establish, approve and maintain technical requirements, processes and policies based on the overall strategy on codes, standards, best practice and technical objectives of a program / project for a defined technical discipline. This is delegated to the TA by the EA.
The TA owns within his discipline the decision on what is technically acceptable in matters involving safe and reliable operations. The TA is therefore entrusted and empowered to make technically sound decisions.
The TA is within his discipline the top technical competence and acts as the "technical conscience" and is the technical consistency driver for the owners´s company. The TA is responsible for technical consistency throughout the entire Organisation.
The TA is within his discipline the linking pin for the global Organisation as well as for different projects within a site specific overall program. The TA is the single point of contact for technical matters regarding his technical discipline. These technical matters include:

Technical requirements
Approval or waiving of deviations to codes, standards, best practice and other technical requirements
Preparation of technical input for decision making and other activities such as procurement activities (e.g. Project Supply Plans)
Definition of technical requirements for contractors (hardware and personnel skills)

The TA interfaces with the science and technology community outside the community.
Monitoring of conditions and efficient technical optimize of dynamic equipments in order to ensure availability of technical installations according to section II .
Analyze and monitoring of technical condition of technological equipment with vibration diagnosis systems.
Provide preventive and predictive maintenance of dynamic equipment from units according with section II.
IV Main accountabilities :
General principals:
Depending on the requirements of a program / project the tasks for the TA can be split in up to 3 levels.
This function description is valid for:
The TA-Level 1 (Technical Authority, "Senior Experts") within his specific discipline and experience
The TA-Level 2 (i.e. the engineering management / the respective discipline lead engineers within a program. The TA-Level 2 is coordinated by TA-Level 1.
The TA-Level 3 (i.e. the respective discipline engineer within a single project). The TA-Level 3 is coordinated by TA-Level 2.
The TA Level 1 is responsible for the written delegation of individual roles & responsibilities to the TA Level 2 and 3 in his discipline for a program / project.
The TA is accountable for technical decisions
Makes unbiased, independent technical decisions
Uses sound technical rationale
Makes clear and unambiguous decisions
Addresses risks, alternatives and trade-offs as appropriate
Complies with higher tier requirements. Where necessary consultation with higher authority is sought.
The TA ensures within his discipline that equipment / products are capable of safe, reliable as well as operations and are in conformance with technical policy, standards and requirements.
Provide technical assistance to the Investments department for the investments projects (plants/equipment's) in area of aria of responsibility.
Analyze and take decision on technical solutions necessary to implement the investment projects for new plants/equipment in area of responsibility.
Analyze, propose and implement the approved technical solutions in order to improve the dynamic equipment
operation by applying the norms/procedures and international standard API (centrifugal pumps, compressors, mechanical seals).
Develop and implement the approved technical solutions for dynamic equipment more reliable and reduce
the maintenance, repair and operation costs.
Participate in continuous optimization of the repairs methods, procedures, materials and spare parts for dynamic equipment.
Make analyzes and evaluation relating to maintenance activity (number/frequency of repair, repairs costs, etc)
in order to improve the operating time of the dynamic equipment (MTBF indicator) and mean time between
repairs.
Identify and propose the measures to eliminate the "Bad Actors" at dynamic equipment - the BAM program, for the faulty dynamic machinery (find defects and eliminate weak points by cause-effect analysis).
Prepare reports and statements relating to the key performance indicators specific of the rotating equipment
department (BAM, MTBF, Vibrodiagnosis, Lubrification programs).
Make recommendations and prepare measures based on the interpretation of vibration monitoring results.
Participate in preparing the repairing or reconditioning technical solutions, making the necessary technical
decisions.
Prepare/ update the Conditions of Contract, procedures, drawings and sketches for maintenance works/activities specific for the dynamic equipment's.
Provide technical assistance to the Investments department for the investments projects (for small and big projects), demolition projects or other special works; prepare and verify the technical specifications.
Contribute to implementing the procedures, technical standards, technical specifications and participate in
preparing the local amendments to such norms and standards.
Manages orders in SAP system based on the notification and depending on priority given the risk matrix for short, medium and long term works and revisions, plans major repair and current maintenance works for dynamic equipment .
Assure the minimum safety stock for dynamic equipment spare parts according with Standard 1930
(Management of materials and spare parts").
Monitoring and checking of the status of maintenance works according to planned start and completion
of the works.
Implement corrective measures to meet the planned resources; time, budget etc.
Ensure the permanent service within refinery according to internal operational procedure.
Update and prepare the technical documentation for equipment which need repair works.
Assure technical support for Procurement department, analysis and evaluation of the offers by risk matrix.
Manage the IT related database for maintenance of installations .
Elaborate and provide data the mechanical expert regarding the yearly budget and , follows the framing in the approved budget, and evolution of the key performances indicators for dynamic equipment's .
Prepare/ updates the equipment list for lubrication program based on the data regarding operation hours
received from the Production Department.
Prepare/ updates the equipment list for vibration monitoring program (monitoring, trends, vibrations, diagnosis).
Coordinate and implement corrective measures meeting the lubrication schedule and monitoring schedule.
Follow the lubrication schedule based on the analyses result
Coordinate the data collecting activity, monitoring and interpretation of dynamic equipment's parameters in
comparison with the reference parameters of the program
Follow the optimizing of energy consume together with Production Department and EA Department and
propose measures to reduce this.
Collaborate with mechanical expert for maintenance budget (stay within budget), planned and allocated to
Area of responsibility.
Announcement of production departments heads regarding the need to shut down of some dynamic
equipment due to the occurred malfunctions or due to maintenance works, check, revision , spare parts
changing or capital repair works.
Involvement ofr updating and reviews the data within SAP system for dynamic equipment.
Prepare and ensure special support for Production Department for the proper operation of all dynamic
equipment.
Submit data and information to LSM in cases of malfunctions and on weekends.
Planning and forecasting duties:
Planning of the repair costs based on the unit price, hourly rates or factors for maintenance works.
Planning of the capital repairs and current maintenance works for dynamic equipment.
Planning, monitoring and controlling of current and future budget according with direct supervisor requirement.
Collaborate with planning service department for drawing of the work schedule graph for works which exceed a duration more than three days as well revisions graphs.
Planning and coordinate all maintenance works together with mechanical expert.
Detail planning and management of all necessary works in a close collaboration with the Production Department , maintenance coordinator for all dynamic equipments .
Participate in drawing up of the daily short and medium work plan, revisions of dynamic equipment.
Industry knowledge :
Knowledge of and apply the laws, regulations, norms and international standards API for dynamic equipment (especially for mechanical seals).
Knowledge of industrial mechanical, electrical and automation equipment's as well as of norms and standards.
Skills and solid knowledge in the diagnosis of faults in dynamic machinery based on vibration monitoring.
Specific knowledge of dynamic machines from Refinery plants.
Knowledge of the Refinery technological processes.
3. Organization :
Collaboration with Technical and Production Department, HR, Investment and Acquisition departments on current maintenance activity.
Participate at daily meetings with the Production Department and other collaborators from every field of specialties in order to draw up short and long term repair schedules.
Participate at weekly meetings with the contractors within the designated area , mentioning all planned works by placing them into a centralized table issued by the supervisor from static department.
4. Coordination:
Coordinate the contractors activities for lubrication/ collecting and vibration monitoring work in area of responsibility.
5. Reporting: Department Manager
6. Personnel development :
Not applicable
Ascultati
Cititi fonetic
7, HSE duties
- Complying with and carrying out the activities as per the provisions of SMI documents applicable to the job (e.g. policy, directives, standards of the Refining Division, manuals, decisions, plans/ programs, procedures, guides, regulations, instructions, applicable external documents);
- Meeting the legal and other requirements applicable for the field of environment protection, labour health and safety, protection against fire (e.g. authorizations, environment programs, emergency plans for environment, prevention and protection plans, measures as a result of the controls carried out by authorities or by authorized persons0;
- Using, maintaining and handling in a correct manner the working equipment/ means, equipment for fire protection and of labour safety and individual protection equipment;
- Promptly informing the head on any situation considered by them a hazard for environment, health and safety or on any labour, environment of technical accident occurred at the working place;
- Informing the hierarchical head on accidents suffered by a person during the working time, on the normal route towards/ from the job and accidents by a vehicle belonging to the company;
- Not carrying out technological modifications, changes without applying the regulations in force regarding the change management;
8. To the above mentioned responsibilities it is possible that some others (related to the job will be added by your Line Manager, if business will require. In case the changes in the job content are significant a new job description will be prepared by your Line Manager
V Delegation:
The job holder can delegate its duties only with the approval of hierarchical head and only to an maintenance supervisor for rotating equipments mentioned in section II
VI Job requirements:
Technical university graduate (mechanical engineer).
Professional experience: min 10 years.
Planning, organization, communication, and negotiation abilities.
Skills and solid knowledge in the diagnosis of faults in dynamic machinery based on vibration monitoring. Make recommendations and prepare measures based on the interpretation of monitoring results.
Capacity/initiative to take fast and accurate decisions and assume the responsibility for it
Knowledge of MS-Office. Specific knowledge of IT/SAP PM and SAP MM, IT tools for planning of work according to job description
Very Good knowledge of English communication
Ability to work under stress effort and overtime
Team work
Specific knowledge of dynamic machines (ex. pumps , compressors, turbines, fans)
VII Success criteria :
Planning of maintenance activities of minimum 90% ( under 10% unplanned activities )
- Planning in the 'pro-active " and not " eventually " system .
Compliance with assigned task, legal requirements and internal rules
Personal initiative for continuous improvement of individual performance
Accomplishment of the goals specific for mechanical engineering department established by the integrated management program.
Meeting technical requirements of the project
Meeting deadlines according to project schedule and milestones
Improve performance of projec by easy access and availability of accurate data
Established in 1981 in Aberdeen, Carlton Resource Solutions (Carlton) is a recognised local, national and international recruitment solutions provider. At Carlton we understand the importance of values such as honesty, integrity, candour and professionalism and believe that because of this our customer service is second to none.
Yes, we have an extensive candidate database with candidates across the globe.
Yes we have consultants who will be happy to discuss your needs – but as far as we are concerned, by far the most important thing is not just that we are knowledgeable and proficient in what we do, but that, above all, you can trust us to do exactly what we say; provide the individual service you require, and deliver it in a professional and courteous manner.