Carlton Resource Solutions

Featured Employer
Romania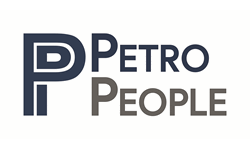 Company: Carlton Resource Solutions
Skills: Refinery / Plant Operations Supervisor
Other Skills: Process, Engineering, Management, Plant Operations Engineer, Refinery Staff, Refinery / Plant Operator, Refinery, Plant, Petrochemical, Downstream, Production, process engineering, Refining, Capital Project, Project Management, Quality, QA, QC
Experience: 10 + Years
Education: Bachelors/3-5 yr Degree
Employment Type: Full Time Contractor
Salary: €8,000 - 10,000 per month
Location: Romania
In order to apply for this position, applicants MUST meet the following criteria. If your resume does not match these criteria, you will not be able to apply for this position.

Located in region: Europe
---
III Job scope:
Manages the full complex and commercially critical Polyfuel project as well as Engineering Site (Milan) according to the DS Project Management System PMS as well as legal legislation
Delivery and fully managing total project (quality) delivery in Budget and Schedule as communicated in the relevant governance cycle (ref: PADEC Factsheets).
Constructively influencing and steering of project decision making process towards all stakeholders
Full accountability as contract holder according Standard HSSE S-007 and Standard ST HSSE 068 E
IV Main Accountabilities:
Manage the day-to-day operational and tactical aspects of Polyfuel Project in accordance to standards

Manage scope and mitigates risk across projects
Confront issues openly and quickly
Effectively communicate relevant project/practice information to superiors and peers
Build and keep up to date expert knowledge and convey knowledge to others
Work across practice and share lessons learned and best practices in PM Team
Complies with and enforces standard policies and procedures
Implement engagement review and quality assurance procedures according to the standards
Implement engagement review and quality assurance procedures according to the standards
Lead, inspire and manage internal- and external (Engineering, Procurement and Construction) Team.

Implementation and regular updating of Project Execution Plan
Structuring of project task/work packages
Implementation of both full Contracting Plan as well as Supply Plan
Checking and approval of all involved and therefor relevant timesheets of contractor personnel (contingent project staff) and ensuring that hours are properly charged.
In capacity of Contract Holder accountable for the performance of the contract which includes planning, implementation, measurement, evaluation, review and improvement
Control function:

Maintaining all HSEQ regulations
Maintaining the agreed project budget
Maintaining the agreed project schedule

Supervision and monitoring function

Leadership full project team (internal & external)
Monitoring of planned versus actual data
Regularly reporting and reviews
Perform project team meetings, Steering committee meetings etc. on a regularly basis as well as gate-keepings, lessons learned
Planning and forecasting duties:
Ensuring and following/communicating appropriate planning
Resource planning development/update/implement in coordination with site management
Expenditure, VOWD and deadline planning accountability
Industry knowledge:
Advanced knowledge of project planning and budget administration (Proj. Mgt)
Technical knowledge regarding work, services, materials and equipment for project execution according tech. process ref. Proj. Design specification
Depth Engineering knowledge
Advanced insight and skills in project commercial aspect and contract administration
Organization:
Leading the overall project team (internal & external)
Ensuring the appropriate functionality and communication within the project team in all aspects
Organization of all required meeting platforms be it technical, commercial, team-building, reporting and/or stakeholder management i.e. alignment
Coordination:
Ensuring proper interface communication with all related (direct and indirect) other projects
All activities in the execution phase of the project which are direct project related
Authority interfacing
Overall resource coordination and allocation
Project Budget (both TIC as well as Control Estimate) coordination, implementation and follow-up
Schedule and sequence of activities plus critical path management coordination, management and follow-up.
Project based, proper coordination of the Production, Asset Management and Technical Services process.
Ensure a good quality interface between Production, Asset Management, Technical Services and the collaborating departments
Reporting:
Functional report to Head of Project Management Refining West
Full Management and control of targeted values versus actuals
Weekly reporting (high level summary) of technical and financial status of project
Full monthly reporting format. In the event of EPCm report utilized for such effort full buy in and approval lays with PM function before further commination & utilization (prerequisite)
People development:
Development, integrate and maximize efficiency of the full project team group. Initiate, sell, grow and support the integrated team concept for total delivery
HSSE duties:
Full compliance and implementation of relevant SMI documentation (appl. To the project) -> e.g. policies, directives, standards of the Refining division, manuals, plans/programs, procedures, guides, regulations and instructions
Compliance with local legislation towards environment, labour health and safety, fire protection etc. Full facilitation of emergency procedures as are standard at site
Ensure the implementation of the legal requirements and other applicable requirements - HSSE permits, environmental programs, occupational safety programs and quality programs
Ensure the evaluation of the professional risks on health and occupational safety in order to protect against risks
Ensures the information and training the subordinated personnel in order to satisfy the specified requirements for processes and products, in environmental field, occupational safety, firefighting and emergency response situations.
Ensures the identification of the environmental aspects within the projects sphere of influence and takes appropriate measures to diminish risks on environment, prevent pollutions, prepare for emergency response
Ensures the causes of the existing and potential nonconformities in HSSE are eliminated. Ensures the improvement of the effectiveness of the Integrated management System on quality, environment, safety and health
V Delegation:
Job Holder can delegate its duties to position (s) Head of Production or Asset Management Department
VI Job requirements:
Educational requirements: University Degree (technical/natural/economical science)
Relevant professional experience in project management: 15 years
Communication and co-operation skills, teamwork!
Excellent people management and leadership skills;
Language: Good English proficiency
Demonstrated excellent Project Management and Leadership skills
VII Success criteria:
Achievement of the objectives as defined in PADEC Factsheets
Established in 1981 in Aberdeen, Carlton Resource Solutions (Carlton) is a recognised local, national and international recruitment solutions provider. At Carlton we understand the importance of values such as honesty, integrity, candour and professionalism and believe that because of this our customer service is second to none.
Yes, we have an extensive candidate database with candidates across the globe.
Yes we have consultants who will be happy to discuss your needs – but as far as we are concerned, by far the most important thing is not just that we are knowledgeable and proficient in what we do, but that, above all, you can trust us to do exactly what we say; provide the individual service you require, and deliver it in a professional and courteous manner.