Carlton Resource Solutions

Featured Employer
Romania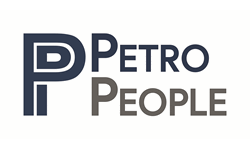 Company: Carlton Resource Solutions
Skills: Refinery Staff
Other Skills: Process, Engineering, Management, Plant Operations Engineer, Refinery Staff, Refinery / Plant Operator, Refinery, Plant, Petrochemical, Downstream, Production, process engineering, Refining, Capital Project, Project Management, Quality, QA, QC
Experience: 10 + Years
Education: Bachelors/3-5 yr Degree
Employment Type: Full Time Contractor
Salary: €8,000 - 10,000 per month
Location: Romania
In order to apply for this position, applicants MUST meet the following criteria. If your resume does not match these criteria, you will not be able to apply for this position.

Located in region: Europe
---
III Job Scope:
Accountable for technical design integrity and engineering-consistency above all disciplines and involved contractors.
Accountable for using Value Improving Practices (VIPs) during engineering, based on industry best practices (e.g. design-to-capacity, constructability review, etc.)
Accountable that all engineering documents during Basic- and Detailed Engineering are checked by the responsible discipline engineers and that approved for design (AFD) and approved for construction (AFC) documents are available as stated in the project schedule
Lead the overall process of SELECT, FEED and Detailed Engineering preparation
Lead the overall process of final package documentation "as Built"
Responsible for implementation of any change/deviations from Norms and Standards/procedures
Team member in Quality audits to Contractors as Engineering Expert
IV Main Accountabilities:
Safeguard and coordinate proper, timely and consistent input of each DA per each phase to:
- scope definition and specification including BoD for specified equipment and work packages
- establishing PAP, PEP, KPI's, QA/QC management plans, strategies, PSP, INSEMEX plan etc.
- specification, contracting, steering and supervision of all respective activities for engineering, procurement, construction, commissioning and acceptance.
Implement a consistent working process for establishing design integrity and standardisation
Decide over necessary deviations from standards together with EA/TA.
Support the elaboration of cost estimates in accordance with international standards (e.g. AACE, IPA, etc.) throughout the whole project phase by reviewing and checking the technical input with the help of discipline engineers.
Support the elaboration of time schedules by ensuring consistency and integrity with regard to general project execution knowledge and project specifics
Support the risk management process by ensuring that risks from all technical disciplines have been identified and captured in the risk register and corresponding risk mitigation measures are defined and will be implemented
Ensure integrity of data in the Basic- and Detailed Engineering Design Documentation (FEED/DDE) and compliance by the EPC(m) and construction contractors with basic design concepts, project specifications and procedures.
Ensure the compliance with all relevant European and local legislation.
Provide guidance for standardization of equipment, procedures and policies advantageous for the project.
Take the lead in ensuring technical design integrity for the projects.
Acting as a process interface and perform gap management for all technical issues.
Ensure that interfaces between projects are addressed and resolved.
Assist in reviewing and optimizing the FEED, EPCM/EPC and construction contractor's organization, coordination procedures, manpower plan and schedules.
Participate in development of site-specific project execution strategy and materials logistics and ensure the implementation of the detailed engineering execution strategy.
Ensure commissioning and start-up plans are developed in the FEED phase.
Approve all engineering control documents such as plot plans. P&IDs, electrical single line diagrams, control panel drawings, building layout drawings, equipment and subcontract specifications (only for major equipment and contracts), bid summary recommendations etc.
Ensure timely performance of HAZID/HAZOP/SIL and safety reviews and incorporation of recommendations.
Ensure study for obtaining approval for PED classified lines is performed and received.
Review project's readiness for implementation.
Ensure that 3D models are prepared during design stage for inference/clash check, equipment, piping, steel structures, cable routes, underground facilities etc. and approval by the project teams.
Acting as the deputy project manager
Ensure the definition of the minimal required quality standards with respect to life cycle costs
Acting as the single point of contact regarding cross discipline matters.
Capture lessons learned during project development and execution and feed back improvement proposals for continuous advancement of the project and engineering management process.
Planning and forecasting duties:
Provide input to the monthly project reports.
Ensure the prompt elaboration of the reports with respect to the management of documentation and analysis of the key performance indicators (KPI's);
Industry knowledge:
Knowledge about the management system of project technical documentation;
Knowledge about the technical documentation review systems
Technical knowledge regarding PMS for investment projects
Technical knowledge regarding works, planning, services which are necessary for project accomplishment according to the HSEQ and PMS
Solid knowledge about EPCM/EPC contracts and requirements related to contractual responsibilities and deliverables
Knowledge of using best practices in industry and KPIs
Knowledge of contract management
Knowledge about Romanian legislation
Organization:
Check and keep tracking of the agreed documentation delivery to all parties involved;
Responsible for the distribution in due time of the documents to all project team members involved in accordance with the approved distribution lists or previously established.
Coordination:
Active coordination between: project team, operations, maintenance, inspection and contractor (e.g. engineer partner etc.).
Coordination of offsite facilities & utilities and ensure the requirements are defined for each unit and implemented in time.
Coordinate overall shut down requirements for project tie-ins to existing facilities and OSBL / ISBL interfaces.
Reporting:
Reports to all parties involved the status and progres of Projects, Investment program and investment budget
Make monthly evaluation of project actual vs planed (KPIs)
Reports as required by Head of Projects Management Department, Refinery Management and corresponding functions from Vienna, if the case.
People development
HSE duties:
Providing the provision application of SMI documents (policy, directives, standards of the Refining Division, manuals, decisions, procedures, guides, regulations, instructions, applicable external documents);
Providing the implementation of legal and other applicable requirements (authorizations, programs of environment/ occupational safety/ quality, measures as a result of the controls, audits) and proposing measures for compliance with them;
Providing the assessment of professional risks and taking protection actions necessary to prevent those risks;
Providing risk assessment and process technology through participation in such studies retro-HAZOP and ensure implementation of measures results.
Providing the drawing up of the "Prevention and Protection Plan" specific for the installation/ division, of working instructions for operations, equipment and HSE; checking their acknowledgement and correct application;
Drawing up the job specifications for the subordinated personnel, taking measures for authorization of practicing the professions and trades provided in the specific legislation;
Informing and training the subordinated personnel within the field of complying with the requirements specified for products and processes, within the field of environment protection, of labor safety and health and within the field of preparation for emergency situations;
Providing the labor equipment, individual protection equipment, hygiene and sanitary materials such as to provide the safety and health of workers;
Providing the identification of environment aspects within the division/ department and taking actions with a view to minimize the environment risk, prevention of pollution, preparation for emergency situations;
Providing the treatment of improper products, removal of causes for the existing or potential non-conformities and improvement of efficiency of the integrated management system of quality, environment, occupational health and safety;
Promptly informing the head on any situation considered by him a hazard for environment, health and safety or on any labor, environment of technical accident occurred at the working place;
Informing the hierarchical head on accidents suffered by a person during the working time, on the normal route towards/ from the job and accidents by a vehicle belonging to the company;
Ensuring that the technological and organizational changes within the division/ installation are carried out under a controlled regime, after an analysis of safety risks and after having taken the actions necessary for the risk diminution as per the regulations in force regarding the change management;
To the above mentioned responsibilities it is possible that some others (related to the job) will be added by your Line Manager, if business will require. In case the changes in the job content are significant, a new Job Description will be prepared by your Line Manager.
V Delegation:
The job holder can delegate its duties only with the approval of line manager.
VI Job requirements:
University degree: technical
Relevant professional experience: min 7 years work experience in project/engineering management
sound knowledge of corresponding laws and regulations, international and company codes and standards, respective company guidelines, etc.
sound knowledge of project management processes
sound knowledge of procurement processes
fluent in English
solid leadership capabilities
solid communications skills
strong cooperation and interactive skills
strong analytical skills
MS office , knowledge of document managemnt sistem
VII Success criteria:
Achievement of the objectives defined by Line manager;
Ongoing improvement of the performance Department;
Project delivery in time and budget relative to plan
Quality execution of projects while complying with defined Contractual and Legal requirements
Established in 1981 in Aberdeen, Carlton Resource Solutions (Carlton) is a recognised local, national and international recruitment solutions provider. At Carlton we understand the importance of values such as honesty, integrity, candour and professionalism and believe that because of this our customer service is second to none.
Yes, we have an extensive candidate database with candidates across the globe.
Yes we have consultants who will be happy to discuss your needs – but as far as we are concerned, by far the most important thing is not just that we are knowledgeable and proficient in what we do, but that, above all, you can trust us to do exactly what we say; provide the individual service you require, and deliver it in a professional and courteous manner.