Carlton Resource Solutions

Featured Employer
Romania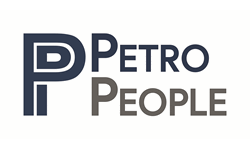 Company: Carlton Resource Solutions
Skills: Refinery Specialist, Refinery Staff
Other Skills: Plant Operations Engineer, Refinery Staff, Refinery / Plant Operator, Refinery, Plant, Petrochemical, Downstream, Production, process engineering, Refining, Capital Project, Project Management, Quality, QA, QC
Experience: 5 + Years
Education: Bachelors/3-5 yr Degree
Employment Type: Full Time Contractor
Salary: €8,000 - 10,000 per month
Location: Romania
In order to apply for this position, applicants MUST meet the following criteria. If your resume does not match these criteria, you will not be able to apply for this position.

Located in region: Europe
---
III. Job Scope:
Approves the implementation of PQP plans issued by various categories of contractors;
Assesses and validates (according to the technical matrix proposed by PM) the offers received during the tender process and other contractual documents before they become effective, for all investment project phases;
Responsible for implementation of quality assurance requirements for Investment Projects are met with respect to results (deliverables) and services provided by Contractors, all in accordance with legal requirements, Company norms, standards and guidelines, contractual terms and conditions, as well as project specifications;
Responsablie for implementation and operation of an effective Quality Management System for investment projects, according to ISO 9001 standard, according to our policy, valid norms and standards, contractual requirements, as well as legal requirements.
IV. Main Accountabilities:
Provide support and guidance/ coordination to Project Managers in definition, development and implementation of asset integrity and quality assurance program (Project Assurance Plan, Project Execution Plan) and also the quality objectives for investment projects;
Identify the aspects that relate to quality assurance, initiate, recommend and provide solutions/ procedures to ensure the awareness of quality assurance within Investment Project team;
Monitoring in order to ensure performance of contractors;
Prepare and regularly update relevant roadmaps for Project Quality Plan (PQP), Quality Control Plan/Inspection and Test Plan (QCP/ITP)
Approves, being responsible for monitoring and implementating of PQPs issued by various categories of Contractors - FEED, EPCM/LSTK and Construction Contractors; assess the competence of the personnel assigned for quality assurance/ quality control (QA/QC) based on appropriate records of qualification diploma, training, experience and preliminary interviews
Ensure that QCP/ITPs issued by Contractors Subcontractors and Vendors for investment projects, are in compliance with our requirements and approved by relevant Technical Authorities
Develop the overall Audit Schedule for investment projects, conduct audits to Contractors and their Sub-Contractors to check the compliance with Quality Management requirements and to verify whether EPCM/EPC Contractors and Construction Contractors adhere to the Quality Management System (QMS) in accordance with ISO 9001 requirements and contractual requirements;
Register and establish the compliance with audit criteria and carry out analysis of Non-Conformities Reports and Audit Findings;
Verify that EPCM/EPC/LSTK Contrators and Construction Contractors maintain an organized and detailed control system of the project documentation (information specified in documentation is complete, correct, consistent, updated and approved) and in compliance with requirements;
Evaluate the documentation (in conformity with pre-qualification procedure) submitted to EPCM Contractors and Construction Contractors, Subcontractors and Vendors during Pre-Qualification phase for tendering process - investment projects;
Review ITBs for tendering process/ investment projects;
Ensure effective implementation and applicability of "Change Management & Technical Query", capture the information and document lessons learnt with regard to quality aspects for future use by Project Teams;
Review ITBs for tendering process/ investment projects, evaluate offers received during tendering process and other Contractual documents before they become effective;
Participate in audits organized by third parties and clients, when required
Ensure active interface with Project Managers (PM) and quality control (QC) coordinators to achieve that all relevant norms, standards, specifications, roadmaps and guidelines are comprehensively understood and effectively implemented;
Close working relationship with Contract Administration and Procurement departments;
Shall ensure the security, confidentiality and protection of information acquired in the course of individual duties.
Ensure the quality and reliability of the documentation for key phases in the achievement of the project:

AFC documentation
Documentation to release the Authorization for Construction
PSSR documentation, including ISCIR, INSEMEX authorizations, etc.
Project Final "As-Built" documentation.
Planning and forecasting duties:
Overall "Audit Schedule" for Project Management;
Prepares and issues the general Quality Assurance Plan coresponding to project management processes.
Industry knowledge:
Knowledge of project management processes for investment projects;
Knowledge of management processes specific to Refinery and policy;
Knowledge of reference standards for the implementation and improvement of the management systems: quality management SR EN ISO 9001, environment management SR EN ISO 14001, occupational health and safety management SR OHSAS 18001 and energy management SR EN ISO 50001:2011;
Terminology related to internal audit, and audit by second and thirdy party.
Organization:
Manage and monitor the quality assurance during the achievement of the overall lifecycle of the investment project;
Organize QA/QC clarification/alignent meetings with Contractors and project managers;
Organize and conduct HSEQ Audits;
Organize weekly/monthly "Quality Performance" review meetings.
Coordination:
Coordination of quality and control work activities specific to investment projects and projects turnaround related;
Coordination of department's audit team in project related audits;
Control and coordinate QA/QC resources involved in the Project;
Management and monitoring the documentation relevat to engineering, QA/QC and documentation related to site services.
Reporting:
Weekly/monthly reporting on quality assurance performance.
People development:
HSE duties:
Complying with and carrying out the activities as per the provisions of SMI documents applicable to the job (e.g. our policy, directives, standards of the Refining Division, manuals, decisions, plans/ programs, procedures, guides, regulations, instructions, applicable external documents);
Meeting the legal and other requirements applicable for the field of environment protection, labor health and safety, protection against fire (e.g. authorizations, environment programs, emergency plans for environment, prevention and protection plans, measures as a result of the controls carried out by authorities or by authorized persons);
Using, maintaining and handling in a correct manner the working equipment/ means, equipment for fire protection and of labor safety and individual protection equipment;
Promptly informing the head on any deviation from process parameters, any situation considered by them a hazard for environment, health and safety or on any labor, environment of technical accident occurred at the working place;
Informing the hierarchical head on accidents suffered by a person during the working time, on the normal route towards/ from the job and accidents by a vehicle belonging to the company;
Not carrying out technological modifications, changes without applying the regulations in force regarding the change management;
To the above mentioned responsibilities it is possible that some others (related to the job) will be added by your Line Manager, if business will require. In case the changes in the job content are significant, a new Job Description will be prepared by your Line Manager.
V. Delegation:
The job holder can delegate its duties only with the approval of the line manager.
VI. Job requirements:
Technical university degree;
Knowledge of project management processes;
Professional experience in the field of quality management system, environmental management system, occupational health and safety management system for investment projects, min 5 years
Experience in the internal audit of management systems, 20 days of audit in the last 3 years (consecutive);
Competence for the audit activity related to management systems according to SR EN ISO19011 ensured by training; min. 40 hours training course for Internal Auditor or third party (Auditor for SMC)
Personal skills required for the audit activity as per SR EN ISO 19011: perception, diplomacy, responsive, flexible, sense of observation;
Communication and team work skills;
Knowledge of reference standards for the implementation and improvement of the management systems: quality management SR EN ISO 9001, environment management SR EN ISO 14001, occupational health and safety management SR OHSAS 18001 and energy management SR EN ISO 50001:2011;
Advanced English proficiency
MS Office.
VII. Success criteria:
Deliver according objectives defined by Line Manager;
Projects accomplishment in accordance with quality and integrity requirements;
Good communication with all relevant stakeholders;
Achievement of PDS targets.
Established in 1981 in Aberdeen, Carlton Resource Solutions (Carlton) is a recognised local, national and international recruitment solutions provider. At Carlton we understand the importance of values such as honesty, integrity, candour and professionalism and believe that because of this our customer service is second to none.
Yes, we have an extensive candidate database with candidates across the globe.
Yes we have consultants who will be happy to discuss your needs – but as far as we are concerned, by far the most important thing is not just that we are knowledgeable and proficient in what we do, but that, above all, you can trust us to do exactly what we say; provide the individual service you require, and deliver it in a professional and courteous manner.