Carlton Resource Solutions

Featured Employer
Romania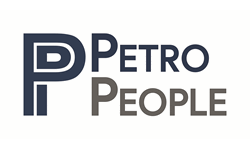 Company: Carlton Resource Solutions
Skills: Plant Operations Engineer, Refinery Specialist, Refinery Staff
Other Skills: Plant Operations Engineer, Refinery Staff, Refinery / Plant Operator, Refinery, Plant, Petrochemical, Downstream, Production, process engineering, Refining, Capital Project
Experience: 5 + Years
Education: Bachelors/3-5 yr Degree
Employment Type: Full Time Contractor
Salary: €8,000 - 10,000 per month
Location: Romania
In order to apply for this position, applicants MUST meet the following criteria. If your resume does not match these criteria, you will not be able to apply for this position.

Located in region: Europe
---
III Job Scope:
Develop the project cost control strategy, plans and procedures, reflecting both our and contractor roles and responsibilities and input to the Project Controls Plan
Responsible for the recast of project cost estimates, and subsequent development of the project control budget consistent with the project WBS / CBS
Provide interface to other functions and teams to improve processes, resolve conflicting priorities and ensure adherence to best project cost control practices; Cost Estimating, Project Control, Quantity Surveying, Engineering Contractors
IV Main Accountabilities:
Participate in the development of project execution plans
Prepare PCP (Project Cost Plan) in support of Final Investment Decision
Participate in the development of FEL estimates and project resource plans to support project definition
Provide input for project cost control requirements in ITBs
Assist with commercial evaluation of ITBs based on control budget data
Implement and monitor costs within each project stage and for entire project until completion
Collect and compile progress and cost data, and develop cost-control worksheets and reports for review by delivery teams
Review changes/modification requests versus budget and contract prior to approval
Categorize modification requests to develop and analyze trends
Prepare contractor performance curves e.g. earned values, modification requests versus progress achieved
Provide cost input to closeout process
Review and audit contractor cost control procedures and practices
Perform quality assurance on contractor cost-management performance
Support the development and normalization of project KPIs for internal and external benchmarking
Review financial data related to accruals, invoice payments, purchase orders, and material deliveries and other financial data
Provide cost input to and implement the cost element of change management procedure
Provide semi-quantitative input into the Project Risk Register
Link risk process to change process and estimate
Prepare cost forecast and analysis for approval of additional project funds if required
Planning and forecasting duties:
Ensure proper and timely implementation of the technical activities in the area of ??responsibility in accordance with the defined tasks;
Ensuring a functional operational control with respect to the duties to be performed.
Industry knowledge:
Based on an engineering background, should have an appreciation of Project Management and Cost estimating and engineering techniques, and software applications;
Familiar with the application and importance of Industry and Romanian Standards and specific to the Oil and Gas Industry.
Organization:
Identify potential optimization in the area of ??responsibility and development of proposals for implementation.
Deriving and ensuring the implementation of appropriate measures after approval by the supervisor and participation in working groups on site;
Coordination:
Coordinate and develop project earned value (EAV), commitment and estimate at completion (EAC) forecasts
Coordinate and develop project cost reconciliations and variance analysis
Coordinate development and implementation of project breakdown structure (WBS) / cost break down structure (CBS) in cooperation with Project manager and Planning Engineer.
Reporting:
Assist project team to develop and maintain periodic status reports to keep management informed on project progress;
Timely development, compilation and issuing of weekly and monthly cost reports.
People development: -
HSEQ duties:
Complying with and carrying out the activities as per the provisions of IMS documents applicable to the job (e.g. our policy, directives, standards of the Refining Division, manuals, decisions, plans/ programs, procedures, guides, regulations, instructions, applicable external documents);
Meeting the legal and other requirements applicable for the field of environment protection, labor health and safety, protection against fire (e.g. authorizations, environment programs, emergency plans for environment, prevention and protection plans, measures as a result of the controls carried out by authorities or by authorized persons);
Using and handling in a correct manner the labor means / equipment, equipment for fire protection and of labor safety and individual protection equipment;
Promptly informing the head on any deviation from the process parameters, any situation considered by them a hazard for environment, health and safety or on any labor, environment of technical accident occurred at the working place;
Informing the hierarchical head on accidents suffered by a person during the working time, on the normal route towards/ from the job and accidents by a vehicle belonging to the company;
Not carrying out technological modifications, changes without applying the regulations in force regarding the change management;
To the above mentioned responsibilities it is possible that some others (related to the job) will be added by your Line Manager, if business will require. In case the changes in the job content are significant, a new Job Description will be prepared by your Line Manager.
V Delegation:
The job holder can delegate their duties only with approval of the line manager.
VI Job requirements:
University degree (technical);
Experience in project cost engineering: min 5 years;
Knowledge in project management as well as background knowledge in investment projects;
Special knowledge in the IT: MS Office, PM Tools, CE appropriate tools field in terms of database expertise and related softwares;
Reporting skills;
Fluent English proficiency;
Strong communication skills;
Expertise in cost management /review according to project management procedures.
VII Success criteria:
Meeting pre-set reporting and planning deadlines;
Deliver in time and with the requested cost accuracy according to the project management procedures;
Meet the annual assigned targets.
Established in 1981 in Aberdeen, Carlton Resource Solutions (Carlton) is a recognised local, national and international recruitment solutions provider. At Carlton we understand the importance of values such as honesty, integrity, candour and professionalism and believe that because of this our customer service is second to none.
Yes, we have an extensive candidate database with candidates across the globe.
Yes we have consultants who will be happy to discuss your needs – but as far as we are concerned, by far the most important thing is not just that we are knowledgeable and proficient in what we do, but that, above all, you can trust us to do exactly what we say; provide the individual service you require, and deliver it in a professional and courteous manner.