Oceaneering
Morgan City, Louisiana, United States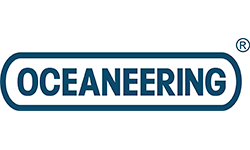 ---
Company Profile
Oceaneering is a global provider of engineered services and products, primarily to the offshore energy industry. We develop products and services for use throughout the lifecycle of an offshore oilfield, from drilling to decommissioning. We operate the world's premier fleet of work class ROVs. Additionally, we are a leader in offshore oilfield maintenance services, umbilicals, subsea hardware, and tooling. We also use applied technology expertise to serve the defense, entertainment, material handling, aerospace, science, and renewable energy industries.
Position Summary
The Robotics Engineer will provide operations engineering, design, and analysis capabilities to support the development of robotics projects use in inspection and service processes.
Duties & Responsibilities
ESSENTIAL
The Robotics Engineer will provide technical support, leadership, planning and vendor management for key new robotics projects Oceaneering is developing. These responsibilities extend from brainstorming and evaluation of concepts, design, installation and commissioning to troubleshooting and support.
The Robotics Engineer will:
Work with customers to discover automation solutions for their offshore processes and routines.
Plan, initiate, implement, and drive to conclusion the development of technology solutions to meet the emerging needs of Oceaneering.
Manage the process of building new equipment with external machine building companies. Create statements of work, obtain multiple quotes from equipment builders, make capital project justifications, launch equipment build projects, manage the build process, complete acceptance testing and launch the process/product into a production facility.
Assist with machine installation, testing and debug including factory acceptance testing, field testing and commissioning.
Support production process validation / qualification activities for new products or processes. Use design of experiments, machine/ process capability, measurement system analysis studies, and production run-at-rate to evaluate new process.
Support development of standardized approaches to process selection and implementation, directs sharing of the best practices throughout all divisions.
Design custom tooling solutions specific to customer's needs.
Proactively seek new technologies and methods which can provide benefit to Oceaneering by keeping abreast of new and changing technology and methods that enhance skill set.
Within the Course of Development, the Robotics Engineer will be responsible for:
Development of concept of operations (CONOPS) at both the system and detail level.
Perform trade studies in support of technical solutions.
Develop and implement training programs.
Develop and implement asset tracking and maintenance programs.
Develop operational procedures.
Participate in technical reviews.
Lead operational risk assessment and reliability activities, such as TRC/TRL and FMECAs.
Develop testing procedures for qualification, factory acceptance, and offshore readiness testing.
Provide support during the manufacturing, testing, and assembly phases of a project.
Provide support to offshore campaigns, from both the office and offshore.
Interface with customers, project managers, and technicians.
Provide engineering status and progress reports.
NON-ESSENTIAL
Other duties as assigned.
Qualifications
REQUIRED
Bachelors in Mechanical, Electrical, Mechatronics or other Engineering field.
2+ years of engineering experience.
Experience working on teams through complex projects from planning to completion.
DESIRED
Post graduate degree in engineering is desirable; other qualifications may be considered upon experience.
Experience with AutoCAD, Solidworks, or other CAD packages.
Experience with PLC's, HMI, Robot, Motion Control, Pneumatics, Hydraulics, and/or Vision Systems.
Experience with collaborative robots is a plus.
Experience with assembly line design, test equipment, automation, manufacturing processes and material handling.
Broad knowledge and experience implementing automation used in manufacturing such as control systems, instrumentation, motion control, numerical control, robotic systems, flexible fixturing, adaptive control, material handling and safety guarding.
Knowledge, Skills, Abilities, and Other Characteristics
Manage multiple projects/programs at one time.
Ability to work independently as well as effectively in a team environment.
Knowledge of operations in the offshore industry is strongly desired.
Ability to work within tight deadline windows.
Ability to work under general direction.
Ability to work in a high-pressure offshore environment.
Working Conditions
This position is considered OFFICE WORK which is characterized as follows:
Almost exclusively indoors during the day and occasionally at night.
Occasional exposure to airborne dust in the work place.
Work surface is stable (flat).
This position will occasional require OFFSHORE work which is characterized as follows:
Outdoors and indoors, day and night, as well as over/near water.
Requires working on or near moving equipment and vibrating equipment.
Frequently the humidity is above 90%, noise is over 85 decibels and the light is intense/glare.
Potential exposure to open fire/flames/sparks.
Constant exposure to airborne dust, fumes, and gases.
Work surface is stable, height is elevated.
Travel
This position will require limited travel.
Physical Activity/Requirements
The physical demands described here are representative of those that must be met by an employee to successfully perform the essential functions of this job. Reasonable accommodations may be made to enable individuals with disabilities to perform the essential functions.
This position is considered
MEDIUM
work.
OCCASIONAL
FREQUENT
CONSTANT
Lift 20-50 pounds
Work in confined spaces, kneel, jump, run, work while lying on stomach/back, crawl, and use repetitive movements of the arms and hands
Identify color differences
Wear PPE for skin protection
Lift 10-25 pounds
Climb stairs/ladders, stand, balance, stoop, squat, reach, and lift/carry objects
Twist body, sit with back supported, head forward/flexed, head tilted/rotated, and work with arms extended overhead
Operate a motor vehicle
Lift up to 10 pounds
Wear PPE protection for body, vision, and hearing protection
Equal Opportunity Employer
All qualified candidates will receive consideration for all positions without regard to race, color, age, religion, sex (including pregnancy), sexual orientation, gender identity, national origin, veteran status, disability, genetic information, or other non-merit factors.