Oceaneering
Chesapeake, Virginia, United States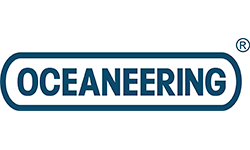 Company: Oceaneering
Skills: Mechanical Engineering, Naval Architecture
Experience: 10 + Years
Education: Bachelors/3-5 yr Degree
Location: Chesapeake, Virginia, United States
No location/work authorization restrictions found.
---
Company Profile
Oceaneering is a global provider of engineered services and products, primarily to the offshore energy industry. We develop products and services for use throughout the lifecycle of an offshore oilfield, from drilling to decommissioning. We operate the world's premier fleet of work class ROVs. Additionally, we are a leader in offshore oilfield maintenance services, umbilicals, subsea hardware, and tooling. We also use applied technology expertise to serve the defense, entertainment, material handling, aerospace, science, and renewable energy industries.
Our Marine Services Division has more than 30 years experience in providing full-service ship repair capabilities for the US Naval Vessels including submarines, surface ships and crafts and deep submergence systems. Operating from state-of-the-art facilities in Chesapeake, Virginia, we are certified in Submarine Safety (SUBSAFE) and Deep Submergence System Scope of Certification (DSS-DOC) repair activities, and specialize in the design, repair, maintenance, modification, and installation of hull, mechanical and electrical (HM&E) systems.
For more information please go to www.oceaneering.com and click on Products & Services, then click Marine Services Division (MSD).
Position Summary
T he Engineer IV applies advanced structural knowledge to the division's engineering and design activities. The Engineer IV also provides technical leadership and oversight for large and/or complex projects or programs under the direction of the company's Chief Engineer. When assigned to a project, the Engineer IV assists the Chief Engineer and Project Manager in defining and managing resource requirements, schedule, and cost for projects under his/her cognizance. The Engineer IV interacts with other MSD personnel, including those in QA, Manufacturing, Purchasing, Shipping and Receiving, as necessary to provide engineering support to MSD manufacturing, integration, and test activities. He/she directs an engineering design/production team in development of a design project/production availability throughout the entire cycle from initial concept/planning through successful completion. He/she completes assigned engineering projects in accordance with customer specifications and within schedule and budget limitations, coordinating activities of engineering team, contractors, and vendors.
Duties & Responsibilities
Self-motivated, focused individual with strong attention to detail and high ethical standards.
Capable of developing and leading a program based on structural design and inservice evaluation.
Ability to read and interpret blue prints, and SUBSAFE requirements.
Ability to work as part of team of managers and technical personnel and support multiple projects.
Strong organizational skills and analytical / logical approach.
Ability to synthesize diverse information (technical, schedule) and exercise good judgment.
Good technical judgment and some independent evaluation, originality and ingenuity are expected .
Independently performs difficult engineering tasks to completion that may include a variety of complex features, conflicting design requirements, unusual materials requirements, and the need to coordinate the work of others.
Excellent technical judgment, and appreciable independent evaluation, creativity, and latitude in making decisions are expected.
Demonstrates ability to devise innovative solutions to problems.
Develops objectives, schedules, and estimates for difficult assignments.
Directs and supervises the activities of moderate to large size teams of engineers, tech writers, designers, and drafters.
Reviews progress and evaluates results of work accomplished by self and others.
Interacts with customer technical representatives to define and manage customer expectations.
Uses team management skills to lead the design or production engineering group during various phases of a project or availability.
Assesses suppliers for competence, capabilities, and resources.
Reviews Engineering Work Packages (e.g. TGIs) related to project.
Reviews/answers/approves Engineering Change documents (e.g. CRs, LARs, DFSs) related to project.
Reviews/approves Engineering designs, models, drawings and calculation packages.
OTHER DUTIES AS ASSIGNED
Assist in Bid and Proposal efforts including cost estimating, technical approach definition, and input to baseline schedule data.
Participate in Technical Working Groups to assess and improve processes and capabilities.
Qualifications Education:
Bachelor's Degree in Engineering (Mechanical, Electrical, Ocean or Nuclear) or Naval Architecture from accredited college or university; Master's Degree in related field preferred.
Experience :
Minimum ten years engineering experience in complex systems design, manufacturing, and integration environment with a concentration in ships structures. Preferably at least five years of structural experience directly related to submarine structural fabrication and welding requirements such as NAVSEA Tech Pub 1688, 278, or 248 and the NAVSEA URO/MRC program,
Demonstrated knowledge of military, and commercial, construction and material specifications applicable to Submarine and Deep Submergence System work.
Demonstrated ability to lead technical groups of more than five engineers, designers, and/or drafters.
Excellent communications and organizational skills.
Familiarity with ISO 9000 design requirements.
Proficiency in Microsoft Office products and CAD software, such as AutoCAD or SolidWorks or similar packages, is required. Proficiency in MathCad is preferred.
Professional Engineer preferred.
Knowledge :
Demonstrated knowledge through successful performance of the next lower engineering level.
Demonstrated knowledge of military, and commercial, construction and material specifications applicable to Submarine and Deep Submergence System work.
Possesses and applies an advanced knowledge of engineering principles and practices in one or more engineering fields.
Demonstrated knowledge of SUBAFE or SOC requirements is preferred.
Essential Job Functions :
Production Engineering
Has served on the waterfront in engineering capacity
Understands a technical work document process
Understands project management
Understands engineering project performance metrics
Capable to develop rationale for approval of non-conforming conditions
Other Pre-requisites:
Candidate will have to perform in an ISO-9000 rated company in a rapidly changing and demanding atmosphere.
Must be willing to travel up to 25%.
Citizenship:
Oceaneering Marine Services Division can only hire "US Citizens" who are not dual citizens of any other country to work at its' facilities. You can verify your citizenship with the Self-Check through E-Verify (uscis.gov), if available in your state of residence.
Security Clearance Requirements:
Must have, or be able to obtain a Security Clearance issued by the U.S. Department of Defense.
Equal Opportunity Employer
All qualified candidates will receive consideration for all positions without regard to race, color, age, religion, sex (including pregnancy), sexual orientation, gender identity, national origin, veteran status, disability, genetic information, or other non-merit factors.