Bureau Veritas

Featured Employer
Houston, Texas, United States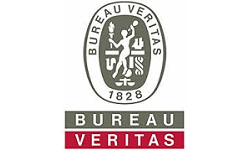 Company: Bureau Veritas
Skills: Environmental, Safety & Training
Experience: 4 + Years
Education: High School/Secondary
Employment Type: Full Time Salaried Employee
Location: Houston, Texas, United States
No location/work authorization restrictions found.
---
A WORLD LEADER IN TESTING, INSPECTION & CERTIFICATION SERVICES
Bureau Veritas offers dynamic, exciting employment opportunities with an attractive salary/benefit package and an opportunity to play a vital role with a global organization. If you would enjoy working in a dynamic environment and are looking for an opportunity to become part of a stellar team of professionals, we invite you to apply online today.
Bureau Veritas is an Equal Opportunity Employer, and as such we recruit, hire, train, and promote persons in all job classifications without regard to race, color, religion, sex, national origin, disability, age, marital status, citizen status, sexual orientation, genetics, status as a protected veteran, or any other non-job-related characteristics.
This position is responsible to ensure equal opportunity in employment in that all persons are treated equally and on the basis of merit, in decisions regarding selection, placement, promotions, training, work assignments, transfers and other personnel actions.
City: Point Comfort
State: TX
Job Summary
The Environmental Monitoring Site Supervisor manages the day-to-day operations of a project site's Leak Detection and Repair (LDAR) program. This includes prioritizing and addressing work assignments, providing leadership, direction and guidance to Lead Technicians and Technicians, addressing on-site personnel and staffing issues, preparing and distributing operational and regulatory reports, and ensuring the completion of daily, weekly, monthly and quarterly audit items required by Federal, State and/or local fugitive air emission regulations. Must possess a deep understanding of Bureau Veritas' Standard Operating Procedures (SOP), Health & Safety Management System and ensure project operations are consistently adhering to these procedures. The Site Supervisor interfaces daily with the project site's LDAR representative to ensure schedules and milestones are achieved, work efforts are aligned with the needs of the program and resources are adequately deployed to ensure compliance with applicable regulations.
Duties and Responsibilities
Perform all work in a safe and healthy manner while fostering a culture that instills similar work practices in team member being supervised.
Perform the role as the Site Safety Officer and lead Bureau Veritas Weekly Safety Meetings. Also responsible for performing on-going field safety audits in accordance with Bureau Veritas' Health & Safety policies. Conduct safety investigations, as needed.
Participate in contractor safety general forums. Participate in customer safety committee meetings.
Oversee the work, progress and productivity of Bureau Veritas personnel assigned to the project.
Generate Inspection Progress Reports and distribute as per site-specific distribution lists.
Perform daily, weekly, monthly and quarterly QA/QC activities in accordance with Bureau Veritas' SOP.
Accompany regulatory agency auditors during audits to ensure compliance and initiate corrective actions.
Oversee the integrity, accuracy and security of all data maintained by the project's LDAR data management system. This includes the information contained on all daily, weekly, monthly, quarterly and annual reports issued to Bureau Veritas and other project site personnel.
Use project site's LDAR data management system to ensure compliance with all inventorying, monitoring, repair and re-inspection requirements as dictated by applicable regulations.
Generate and maintain a number of reports for customer to measure productivity and ensure schedules are being met.
Act as Bureau Veritas' point of contact in order to work with customer and other contractors to resolve issues that arise.
Ensure operational and quality compliance issues are rectified immediately within current month (e.g. no lingering inventory maintenance issues waiting to be addressed).
Monitor attendance and on-time arrival of all Bureau Veritas personnel. Oversee daily and weekly timecard and payroll verification.
Address team member performance issues and ensure all team members abide by Bureau Veritas policies, procedures and standard practices. Impose disciplinary measures as needed with guidance from management.
Participate in new hire recruiting and interviewing. Lead new hire on-boarding which includes conducting and/or overseeing new hire initial training.
Ensure the accuracy and quality of the precision calibration procedures executed for monitoring instruments per EPA Method 21.
Maintain inventory of all company equipment, ensure preventative maintenance steps are implemented and address damaged equipment needing repair.
Maintain inventory of all on-site material/supplies and purchase/order new supplies as needed.
Perform/oversee the maintenance, upkeep and refueling of all vehicles on site.
Knowledge, Skills, and Abilities
Must have strong interpersonal, leadership and communications skills.
Highly proficient in various types of LDAR data management programs along with the ability to effectively use basic software programs like Microsoft Word and Excel, Outlook email, Track timekeeping, and other miscellaneous enterprise management systems.
Skill to lead teams effectively and help others to achieve results.
Ability to balance and achieve positive results in the areas of safety, quality, productivity, cost management, and team member deployment.
Must be capable of using good judgment and holding others accountable for achieving expected results.
Ability to properly investigate potential compliance issues and determine root cause of problems before elevating the issue to customer or Project Manager.
Ability to review, decipher and accurately apply LDAR compliance regulations issued by local, State and Federal agencies.
Ability to read and decipher Piping and Instrumentation Diagrams (P&IDs). Ability to distinguish and understand the mechanical operations of various types of process valves.
Knowledge of refining process equipment (i.e., exchanger, vessel, pump, compressor, etc.) and how they mechanically operate.
Extremely high level of knowledge of Bureau Veritas' Standard Operating Procedure.
Extremely high level of knowledge of Bureau Veritas' Health & Safety Management System.
Ability to operate within Federal and State employment laws.
Ability to preserve employee confidentiality and privacy.
Training and Testing Requirements
Completion of Bureau Veritas' pre-employment physical exam, drug and alcohol testing.
Successfully passing any site-specific drug and/or alcohol testing.
Successful completion of any regional specific training programs associated by local or state agencies (e.g., Los Angeles County Refinery Safety Overview training program).
When required, completion of Transportation Working Identification Credential (TWIC) program followed by verification via a TWIC card.
General Human Resources training for company, state and federal policies and requirements.
Completion of Bureau Veritas' LDAR consent decree training, EPA Method 21 Training, and Leak Minimization/First Attempt training.
Thorough overview of Bureau Veritas' SOP manual, and Health & Safety Management System.
Track Software time keeping program, and other site-specific software programs.
Reading of P&ID/schematic prints.
Completion of Site Specific training programs and thorough understanding of all site specific rules, policies and requirements.
Credentials and Experience
High school diploma or equivalent. Post-high school education preferred.
Minimum 4 - 5 years Leak Detection and Repair (LDAR) monitoring program experience required.
Prior supervisory experience at Lead Technician level or above.
Some experience in a mechanical work environment required.
Physical Demands/Work Environment
Outdoor work in petroleum refinery or chemical processing facility walking and standing for prolonged periods of time.
Adverse weather conditions (extreme hot/cold and inclement weather.)
May be required to carry a testing device, data logger, hand tools and miscellaneous equipment that weigh about 15-20 lbs. The testing devices are carried in a backpack. Other tools and equipment are carried on a tool belt or in pockets.
The work involves ascending stairs, climbing vertical ladders, and working from elevated heights (sometimes with personal fall protection equipment) while wearing equipment described above.
All outdoor work is performed wearing personal protective equipment (PPE), which includes a hardhat, fire retardant coveralls, safety glasses, hearing protection, safety boots and when required, a 5- point safety harness.
If you are an individual with a disability and you would like us to assist you with searching the Careers Page site for employment opportunities and/or assistance with completing your profile and application, please contact us at 1-888-357-7020 or email us with your request to USinfor@us.bureauveritas.com We are happy to assist you and encourage you to consider Bureau Veritas for your next great career opportunity!
If you would like additional information regarding Bureau Veritas' federal obligations in regards to equal employment opportunity, please click the link below:
http://www1.eeoc.gov/employers/upload/eeoc_self_print_poster.pdf
Created in 1828, Bureau Veritas is a global leader in Testing, Inspection and Certification (TIC), delivering high quality services to help clients meet the growing challenges of quality, safety, environmental protection and social responsibility.

As a trusted partner, Bureau Veritas offers innovative solutions that go beyond simple compliance with regulations and standards, reducing risk, improving performance and promoting sustainable development.

Bureau Veritas core values include integrity and ethics, impartial counsel and validation, customer focus and safety at work.

Bureau Veritas is recognized and accredited by major national and international organizations.