Bureau Veritas

Featured Employer
United Kingdom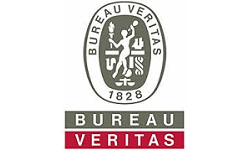 ---
Bureau Veritas is a
global leader in Testing, Inspection and Certification (TIC)
, delivering high quality services to help clients meet the growing challenges of quality, safety, environmental protection and social responsibility. Since 1828 we offer innovative solutions that go beyond simple
compliance with regulations and standards
, reducing risk, improving performance and promoting sustainable development.
Our core values include
integrity
and
ethics
,
impartiality, customer focus
and
safety at work
and are Top Employer for the seventh consecutive year.
Role:
Construction Health and Safety Advisor
Location:
Manchester with site visits nationwide
Salary:
Competitive plus company car/ car allowance and excellent benefits package
AT THE HEART OF THE ORGANISATION
Are you looking to develop your Health and Safety experience within a leading global organisation? We are looking for a Construction Health and Safety Advisor to join us working with one of our key clients, based in Manchester.
Operating with a high degree of autonomy, this is your opportunity to show your expertise in Construction Health and Safety oversight and help to ensure compliance, improve safety and boost performance for a global FTSE 100 financial institution.
You will co-ordinate and support the client in all aspects of their Construction Health and Safety responsibilities. Your skills and drive expand will be utilised to support developing you in the role to increase your responsibilities and support to our client over time.
TECHNICAL AND CUSTOMER EXCELLENCE
We are looking for a collaborative worker that can support other team members, but can also take the lead when necessary. You will be a confident person that is comfortable in your abilities and capable of delivering solutions in a collaborative way. Your energy, tenacity, pragmatism and patience coupled with experience will help you to deliver credible advice and support to the construction project key stakeholders.
Responsibilities will include:
Establishing a programme of documented health & safety inspections, audits and checks.
Visiting construction projects (Nationwide, UK, 2-3 days a week) to inspect processes and procedures and ensure good health and safety practice and producing reports on results of inspections and investigations.
Participating in meetings (H&S, Pre-commencement, Design, etc) representing the clients' interests
Providing reports (on client approved templates) on relevant health and safety activities.
Providing specialist advice and information on construction health and safety to projects and advising on any changes required.
Providing training and educational support as and when identified.
Keeping up to date with all aspects of relevant health, safety and welfare at work, and in construction, legislation and communicate relevant changes to the business.
Any other reasonable duties which may be required by the client from time to time.
TECHNICAL AND CUSTOMER EXCELLENCE
Candidate requirements include:
National Certificate in Construction Health and Safety or National General Certificate in Occupational Health and Safety
Level 6 H&S qualification such as NEBOSH diploma or BSc (preferred)
Previous experience in a health and safety role
Previous experience on construction sites - minimum 3 months
Sound understanding of UK H&S Legislation knowledge; most notably CDM 2015 Regulations
Exposure to a variety of construction safety and health risks
Experience report writing for a corporate audience
Comfortable presenting information in person and via video/audio conferencing
Experience engaging with leadership, challenging the status quo and negotiating change
LEADERS IN TESTING, INSPECTION & CERTIFICATION
Only Bureau Veritas can offer:
Structured development programmes, from apprentice to chartered engineer, to help you fulfil your potential, including face to face and e-learning programmes
The opportunity to deliver excellence for high profile clients, including some of the world's most recognised brands
A long list of awards recognition including Top Employer six years in a row and continued success in the RoSPA Occupational Health and Safety Awards
Plus:
Comprehensive financial package including competitive salary and allowances, defined contribution pension, 25 days holiday plus Bank Holidays, various insurances including Private Health Insurance and other flexible benefits to suit individual requirements
Please be aware that all roles within Bureau Veritas UK&I may require a DBS, Credit or Security Clearance Check.
Bureau Veritas isan equal opportunity employer. No job applicant or employee shall receive less favourable treatment because of their gender, marital or civil partnership status, sexual orientation, colour, race, ethnic origin, religion, disability or age.
Bureau Veritas operates a strict Code of Ethics that ensures the proper conduct of our day-to-day business.
Created in 1828, Bureau Veritas is a global leader in Testing, Inspection and Certification (TIC), delivering high quality services to help clients meet the growing challenges of quality, safety, environmental protection and social responsibility.

As a trusted partner, Bureau Veritas offers innovative solutions that go beyond simple compliance with regulations and standards, reducing risk, improving performance and promoting sustainable development.

Bureau Veritas core values include integrity and ethics, impartial counsel and validation, customer focus and safety at work.

Bureau Veritas is recognized and accredited by major national and international organizations.