Oceaneering

Featured Employer
Rosyth, Scotland, United Kingdom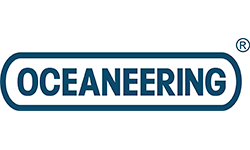 Company: Oceaneering
Skills: Manufacturing Engineering
Education: High School/Secondary
Location: Rosyth, Scotland, United Kingdom
No location/work authorization restrictions found.
---
Company Profile
Oceaneering is a global provider of engineered services and products, primarily to the offshore energy industry. We develop products and services for use throughout the lifecycle of an offshore oilfield, from drilling to decommissioning. We operate the world's premier fleet of work class ROVs. Additionally, we are a leader in offshore oilfield maintenance services, umbilicals, subsea hardware, and tooling. We also use applied technology expertise to serve the defense, entertainment, material handling, aerospace, science, and renewable energy industries.
Duties & Responsibilities
Functions
Can perform a range of tasks with autonomy, making decisions on difficult situations independently.
Can work independently and instruct or coach others.
May act as site supervisor to others as required.
Can provide technical solutions to a wide range of complex problems.
Ensure consistent adherence to all Oceaneering's safety policies & procedures, inclusive of Oceaneering's Life saving rules, Safe Start behaviors, Toolbox Talks, Risk Assessments and STOP expectation/processes/procedures.
Take ownership for the wellbeing, behaviors and performance of all dedicated personnel (seeking HR and/or OH support as appropriate) and ensure any change to personnel on the process has been covered through the TBT , JSEA , Training & competency programs.
Drive ownership in their team to lead in any incident investigation process including ensuring that the area is secure to prevent a repeat injury, adhering to HS0020 Incident Management Level 3 procedure effectively and expediently including providing detailed information using the who, where, why, what, when method. Manufacturing Foreman will be accountable and drive leadership into their team to ensure all facts are gathered during the incident investigation and ensure a full `lessons learned` feedback process takes place and is documented.
Drive awareness and accountability of daily performance targets and will be accountable for their team achieving them and highlighting any related issues.
Take full ownership of the dedicated team and effectively delegate tasks to ensure production targets and business needs are achieved.
Take ownership in highlighting to other functions (including Maintenance, QA, Process Engineering and any other departments) any issues that will cost downtime or suggestions which could create improvements.
Own and drive time scales plus takes ownership for process start ups at start of shift, end of shift and break times.
Encourage their teams to highlight any improvement areas to improve production schedules.
Drive accountability to their teams to ensure all checks are completed prior to start up using the clean sweep and Pre process Audit technique to assure product quality.
Be accountable for full process setup including playing a leading role in clean sweeps and highlight any issues found.
Take lead in any clean sweep actions through the dedicated team to ensure product quality and efficient set up durations.
Highlight and help drive (with the help of Process Engineering & Manufacturing management as apporiate) any improvements to help product quality.
Ensure any maintenance issues (break downs, preventive maintenance) will be reported by the Lead Operator directly to maintenance, then inform the Manufacturing Foreman who will be accountable to manage thorough and followed up on effectively also.
Be accountable to ensure their team complete correctly all data within the production package, ensure production personnel attend Engineering handovers and any special instructions within the production package have been communicated to their teams.
Drive accountability to their team to ensure good documentation practice.
Drive accountability to their teams and ensure the Production inspection plan is adhered to and ensure Lead Operator is fully aware of any client witness or hold points.
Ensure all data logging on the process is accurate, complete and documented throughout the shift.
Take ownership in reporting any non conformances to the QA team, follow the escalation process to ensure all Management / Project personnel are informed and ensure their teams STOP the process safely and with Quality in mind as required.
Ensure their team assists fully with any QA non conformance investigations to ensure correct problem statements are recorded and such matters dealt with expediently.
Take ownership of shift handovers using appropriate methods, documentation and communications.
Drive accountability into their team and up-date Projects Team and Management on progress ensuring all client or business updates on progress will be directed to Project management and documented properly.
Ensure their team take part in and engage fully with Engineering Handovers & Design Reviews so any issues can be highlighted early.
Drive accountability and ownership into their team to ensure sufficient material is brought to the process within the required time-FRAMES, quality and quantity to cover the full shift and the next shift.
Display positive attitude and constructive approach to work including flexibility to work alternative hours and/or shift rotations as and when reasonably required and where possible subject to adequate notice in order to meet business needs, customer requirements or any other requirement.
Be able to effectively follow guidelines set out by Manufacturing management.
Be able to both work effectively as part of a team and, where required, work using their own initiative.
Be able to engage effectively with other colleagues and stakeholders including other departments and third parties as/when required to meet job requirements.
Be able to consistently learn and develop both to meet or exceed the expectations of the current role and embrace future career opportunities within the company when appropriate.
Effectively Lead a team of personnel conducting a process within Production safely, on time and to customer specification with no quality defects including planning and preparing for the process by using the team to delegate tasks ensuring full process ownership, accountability and continual improvement.
Ensure any issues arising in relation to jobs are dealt with effectively and expediently including seeking the appropriate support from management and other support areas such as HSE and HR as appropriate.
Take ownership and accountability of housekeeping throughout all production areas plus will drive ownership to their team and ensure all team members start, work and leave in a safe clean environment.
Ensure any breaches in standards, performance, wellbeing matters and/or training requirements for any of the team are highlighted and actioned and documented (seeking support from management or HR as appropriate).
Take ownership of labour hours within their team including ensuring all Labour hours are recorded correctly, allocated PID hours are adhered to and if any deviation is required then this must be reported to appropriate persons.
Ensure all required information from Projects is in place before any work has started including ensuring QHSE , COST & Schedule adherence information is in place.
Is actively engaged in the training and development of people who report to them, provide regular feedback to them and collaborate with Training/HR as appropriate.
Consistently display required levels of engagement and a positive `can-do` attitude while consistently supporting Oceaneering culture of Safety, Quality, ongoing learning and continual improvement.
Any other roles or tasks as required to support our business needs
Safety
Ensure that the Safety policies and procedures are understood and adhered to so far as is reasonably practicable in order to ensure a safe working environment.
Other
Carry out work in accordance with the Company Health, Safety, Environmental and Quality Systems.
Perform the assigned tasks with due diligence regarding the Integrated Management Systems on the Company.
Eliminate waste of whatever form, to suggest the use of more environmentally friendly substances and practices and contribute to the continuous improvement of the environment.
Reporting Relationship
Manufacturing Foreman position will report directly to the Umbilical Production Manager
Qualifications
Qualifications & Experience
To perform this job successfully, an individual must be able to perform each essential duty satisfactorily. The requirements listed are representative of the knowledge, skill, and/or ability required. Where an academic qualification is listed any other achievement or experience of an equivalent nature may be considered reasonable accommodations, taking account of the business resources and job requirements, may be made to enable individuals with disabilities to perform the essential functions.
Some knowledge of a Manufacturing background required but not essential
Background in a heavy manufacturing environment preferred.
Knowledge , Skills , Abilities, Competencies and other Characteristics
Problem Solving - Identifies and resolves problems in a timely manner; Gathers and analyzes information skillfully; Develops alternative solutions; Works well in group problem solving situations; Uses reason even when dealing with emotional topics.
Interpersonal Skills - Focuses on solving conflict, not blaming; Maintains confidentiality; Listens to others without interrupting; Keeps emotions under control; Remains open to others' ideas and tries new things.
Oral Communication - Speaks clearly and persuasively in positive or negative situations; listens and gets clarification; Responds well to questions; Demonstrates group presentation skills; Participates in meetings.
Written Communication - Writes clearly and informatively; Edits work for spelling and grammar; Varies writing style to meet needs; Presents numerical data effectively; Able to read and interpret written information.
Teamwork - Balances team and individual responsibilities; Exhibits objectivity and openness to others' views; Gives and welcomes feedback; Contributes to building a positive team spirit; Puts success of team above own interests; Able to build morale and group commitments to goals and objectives; Supports everyone's efforts to succeed.
Change Management - Develops workable implementation plans; Communicates changes effectively; Builds commitment and overcomes resistance; Prepares and supports those affected by change; Monitors transition and evaluates results.
Managing People - Includes staff in planning, decision-making, facilitating and process improvement; Takes responsibility for subordinates' activities; Makes self available to staff; Provides regular performance feedback; Develops subordinates' skills and encourages growth; Solicits and applies customer feedback (internal and external); Fosters quality focus in others; Improves processes, products and services.; Continually works to improve supervisory skills.
Quality Management - Looks for ways to improve and promote quality; Demonstrates accuracy and thoroughness.
Business Acumen - Understands business implications of decisions; Displays orientation to profitability; Demonstrates knowledge of market and competition; Aligns work with strategic goals.
Cost Consciousness - Works within approved budget; Develops and implements cost saving measures; Contributes to profits and revenue; Conserves organizational resources.
Diversity - Demonstrates knowledge of EEO policy; Shows respect and sensitivity for cultural differences; educates others on the value of diversity; promotes a harassment-free environment; Builds a diverse workforce.
Ethics - Treats people with respect; Keeps commitments; inspires the trust of others; Works with integrity and ethically; Upholds organizational values.
Judgment - Displays willingness to make decisions; Exhibits sound and accurate judgment; Supports and explains reasoning for decisions; Includes appropriate people in decision-making process; Makes timely decisions.
Motivation - Sets and achieves challenging goals; Demonstrates persistence and overcomes obstacles; Measures self against standard of excellence; Takes calculated risks to accomplish goals.
Planning/Organizing - Prioritizes and plans work activities; Uses time efficiently; Plans for additional resources; Sets goals and objectives; Organizes or schedules other people and their tasks; Develops realistic action plans.
Professionalism - Approaches others in a tactful manner; Reacts well under pressure; Treats others with respect and consideration regardless of their status or position; Accepts responsibility for own actions; Follows through on commitments.
Safety and Security - Observes safety and security procedures; Determines appropriate action beyond guidelines; Reports potentially unsafe conditions; Uses equipment and materials properly.
Adaptability - Adapts to changes in the work environment; Manages competing demands; Changes approach or method to best fit the situation; Able to deal with frequent change, delays, or unexpected events.
Dependability - Follows instructions, responds to management direction; Takes responsibility for own actions; Keeps commitments; Commits to long hours of work when necessary to reach goals. Completes tasks on time or notifies appropriate person with an alternate plan.
Initiative - Volunteers readily; Undertakes self-development activities; Seeks increased responsibilities; Takes independent actions and calculated risks; Looks for and takes advantage of opportunities; Asks for and offers help when needed.
Innovation - Displays original thinking and creativity; Meets challenges with resourcefulness; Generates suggestions for improving work; Develops innovative approaches and ideas; Presents ideas and information in a manner that gets others' attention.
Closing Statement
We offer a competitive salary, a comprehensive benefits package and the opportunity to advance in an international company. To apply, click 'Apply Now'.
Oceaneering pushes the frontiers of deep water, space and motion entertainment environments to execute with new, leading-edge connections to solve tomorrow's challenges, today.
As the trusted subsea connection specialist, our experience combined with the depth and breadth of our portfolio of technologies allows us to engineer solutions for the most complex subsea challenges. From routine to extreme, our integrated products, services, and innovative solutions safely de-risk operational systems, increase reliability, and enable a lower total cost of ownership.
We are connecting what's needed with what's next as the world's largest ROV operator and the leading ROV provider to the oil and gas industry with over 300 systems operating worldwide. With our safety-focused and innovative approach, we responsively and decisively react to subsea challenges while providing solutions swiftly and efficiently.
Oceaneering is ranked in the Oilfield Services Top 10 in Rigzone's 2019 Ideal Employer Rankings - find out more here.