Competentia US, Inc.

Featured Employer
Houston, Texas, United States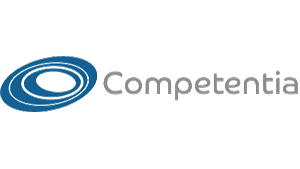 ---
Competentia seeks a Mechanical Engineer for a position supporting our client, an oil & gas supermajor, that can be located in either Houston, TX or Richmond, CA supporting refineries across the US:
Job Responsibilities: 
• Person will be responsible for coordinating, organizing, and tracking the Project Phase 3 and Phase 4 Reliability Action Plan (RAP) deliverables for each project being executed at RIC/SLC/ESE/PAS. 
o Familiarization with client's Design For Reliability (DFR) and RAP development process is a plus. 
o Ability to work with a cross functional team and ensure that the work needed to complete each Reliability Focused Item (RFI) is complete for the specific RAP. 
o Ability to work independently and proactively to resolve issues. 
• Person will assist with building competency within the integrated Contractor/Client Engineering Team. 
• Support Manufacturing Design-For-Reliability (DFR) effort: 
o Lead Reliability Action Plan (RAP) development, tracking, and gain necessary approval to ensure that all assets installed by the OASIS Project meet the availability and reliability expectation of the Site. 
o Spearhead efforts to ensure timely completion of all identified design for reliability focus items (RFI's) and associated deliverables. 
• Develop necessary work instructions and maintain a program-wide RAP swimlane/guidance document for the OASIS projects. 
• Provide regular updates as required to communicate progress and schedule with respect to status of the Phase ¾ RAP. 
Required Qualifications: 
• Bachelor's degree in engineering 
• 1-2 years of experience required 
• Proficient with Microsoft Office Applications (Excel, Word, Outlook, and PowerPoint) 
• Verbal and written communication skills, multi-tasking, customer service skills and interpersonal skills 
• Proven ability to work independently, effectively manage multiple priorities, and quickly adapt to new business requirements or rapidly changing needs 
Preferred Qualifications: 
• Previous SharePoint experience 
• Previous client experience- working in reliability or maintenance 
Competentia is an Equal Opportunity / Affirmative Action employer. All qualified applicants will receive consideration for employment without regard to race, color, religion, sex, sexual orientation, gender identity, national origin, disability or protected veteran status, or other status protected by law or regulation. 

Competentia, participates in E-Verify as required by law.
Competentia is more than a staffing company; we combine our long experience in the industry with a continuing commitment to innovation to provide a different level of customer service.
From the moment you begin planning your projects Competentia offers you real advantages in all areas related to staffing your teams and managing your manpower resources.
We offer strategic staffing solutions ranging from recruitment and onboarding to training, payrolling and mobilizing your human capital.
Above all we offer the expertise, experience and integrity to bring you genuine peace of mind as you manage one of the most challenging aspects of the modern technical market place.